Work has begun on the world's biggest Passivhaus housing scheme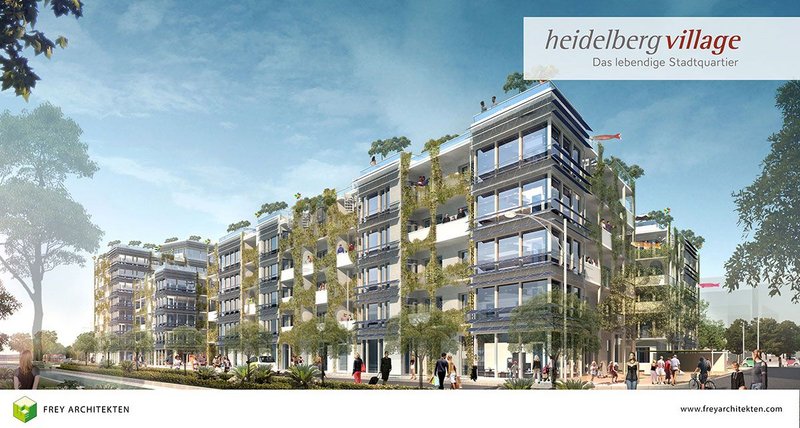 In my previous article we revealed the challenges of designing the UK's largest Passivhaus building, in Leicester – now the Germans are at it too as construction gets under way on the world's largest Passivhaus residential project, in Heidelberg.
Heidelberg Village has a 6,100m2 footprint and was designed by architect Frey Architekten to function as a 'living community', with two blocks of multi-generational one- to five-bedroom apartments that blend the requirements of residents with special needs with those of the abled-bodied.
The scheme will be built to meet the fundamental Passivhaus tenet of 15kWh/m2 per year maximum heating demand. The building also adheres to the five-finger principle of sustainability, devised by architect Wolfgang Frey to cover ecology, affordability, integration, innovation and profitability.
According to Frey, doing Passivhaus on a building of this size is actually easier than on a domestic scale property, because of the volume-to-surface area ratio. 'A bigger building has a much lower overall surface area in relation to the amount of space inside. And because the dwellings are close together, we lose less heat,' he says.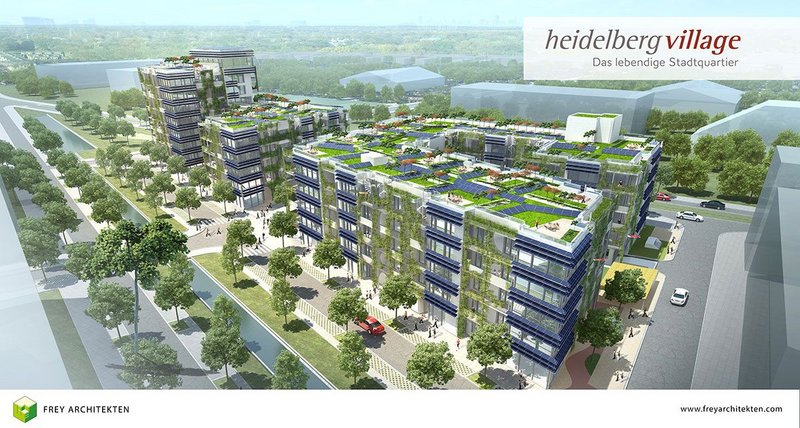 The roofs and facades are used for photovoltaic energy production; this second layer helps cut heat loss in winter and increases shade in summer to help reduce overheating.
In such a highly serviced building the need for high levels of airtightness and reduced thermal bridging required meticulous attention to detail in 'all the nooks and crannies' during design and construction. For example, the balconies are placed on steel pilings attached to the external thermal insulation. 'The more diverse the structure, the more details you have to deal with,' Frey says.
The complex incorporates a mixed-mode ventilation system combining cross-ventilators with a cross-flow heat exchanger, for wintertime air exchange, and openable windows during summer. A resident gets to decide whether to open a window or press the button to activate the ventilator.
'To guarantee air quality despite the airtightness of the building structure, we installed a sensor that measures air humidity, and detects poisons in the air and fine dust particles. Depending on the results, the air exchange is automatically activated,' Frey says.
A layer of Titanoxid paint applied to the exterior walls will mimic the chemical process of photosynthesis, harnessing the sun's rays and humidity to turn polluting nitrogen oxide into harmless nitrates and releasing oxygen into the air.
Passive houses have a reputation for being boring boxes, but Heidelberg Village aims to provide 'liveable differentiated building structures' with vertical and roof gardens. Each apartment will have its own balcony.
The effect will be much like the feeling of standing at the edge of the forest, says the architect: 'Our buildings simulate the feeling of living beneath old trees: you have the feeling of being protected by the massive structure and the overhanging boughs, but you also have the freedom of open space beneath.'
---