Home owners can see whether they would benefit from a PV installation – if they would, they're directed to E.on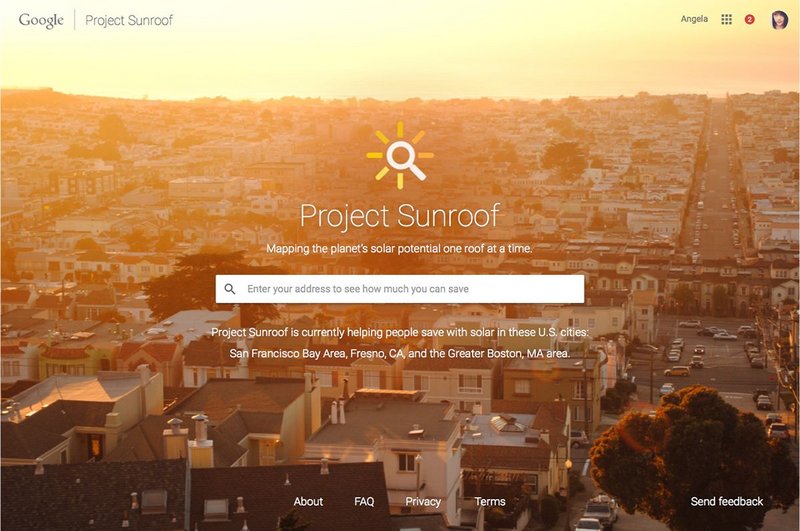 Google has rolled out its Project Sunroof domestic solar power calculator in Germany, the first market for the tool outside the US.
The internet giant has partnered with electric utility company E.on and software producer Tetraeder to offer the web-based service, which enables property owners to estimate the solar generation potential of rooftops based on the size, shape, orientation, weather trends and other variables.
At launch the service covers about 40% of German homes, or seven million buildings, in urban areas such as Munich, Berlin, Rhine-Main and the Ruhr area.
The calculator is free to use, and owners of properties considered viable for a photovoltaic installation are directed to E.on's solar department. This approach differs from the US website, launched in 2015, which directs users to a list of local solar installers.
Karsten Wildberger, chief operating officer of E.on, says: 'With Sunroof, we are able to digitise sales of solar systems more intensively and thereby increase the appeal of photovoltaics. It clearly demonstrates the potential benefits of digitalisation for the ongoing shift in energy production.'
Project Sunroof calculates how much sunlight falls on a roof during the course of a year by pulling together technologies such as Google Earth, Google Maps, 3D models and machine learning data. It takes into account weather data, the position of the sun in different seasons, the area and slope of the roof and shadows from surrounding buildings or trees. The website 'converts' the data into energy and potential cost savings.
E.on offers customers who qualify an all-in-one package consisting of a PV module, an Aura battery storage unit and the 'virtual electricity account' SolarCloud. The firm provides guarantees that its system will actually produce the returns calculated and says it will financially compensate customers for any shortfall.
The partners in the project are examining whether the system can extended to other European markets.
The US version of Project Sunroof covers 50 states and has been used to determine the solar potential of more than 60 million buildings. In November, Google introduced a Data Explorer for the app, which estimates the effects of switching to solar across entire communities.
---