Style and durability are more than surface deep with CRL Stone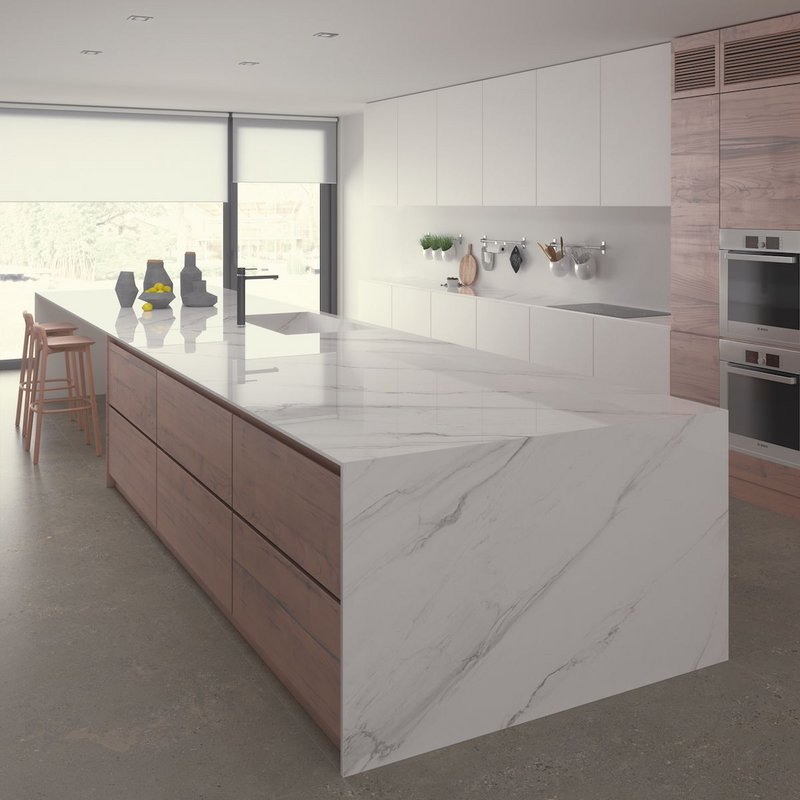 Ceralsio porcelain surfaces from CRL Stone are ideal for the kitchen, as they are non-porous, extremely hygienic and easy to care for.
Combining high durability, ease of maintenance and versatility of design, CRL Stone has introduced new porcelain and quartz surfaces, which are ideal for the kitchen and bathroom.
With 20 years of experience in the stone industry, CRL Stone has launched its own range of quartz surfaces, CRL Quartz. Available in 32 colours, with a polished finish and in thicknesses of 20mm and 30mm, CRL Quartz is a beautiful, hard-wearing engineered stone, which is non-porous, stain, scratch, heat and shock resistant. Helping designers and architects meet the demands of modern living while responding to current trends in interiors, CRL Quartz can be supplied in an extra-large format slab measuring 3300 x 1650mm, allowing for greater consistency in design over large spaces, such as kitchen worktops.
The new porcelain surface from CRL Stone, Ceralsio, has similar qualities and is equally as suited to areas of the home such as the kitchen and bathroom. Hard-wearing and versatile, Ceralsio is available in 27 colours and in three thicknesses – 12mm for a slim worktop, 10mm for floor tiling and 6mm for wall cladding. With strong resistance to wear and tear, scratch, stain and ultra-violet, it is ideal for interior and exterior applications.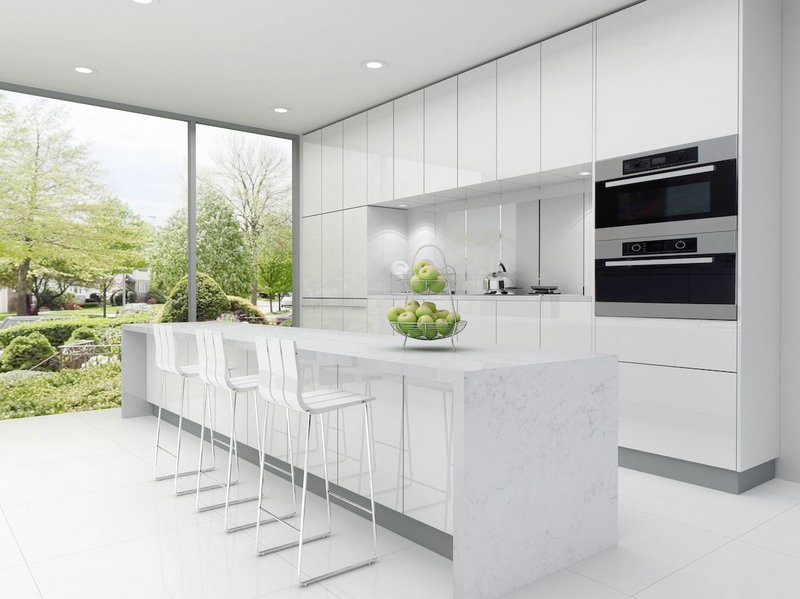 CRL Quartz from CRL Stone is a beautiful engineered quartz stone, which is scratch, heat and stain resistant.