ASSA ABLOY launches white paper reflecting on whether BIM adoption has been successful and what the challenges and opportunities are ahead – access it here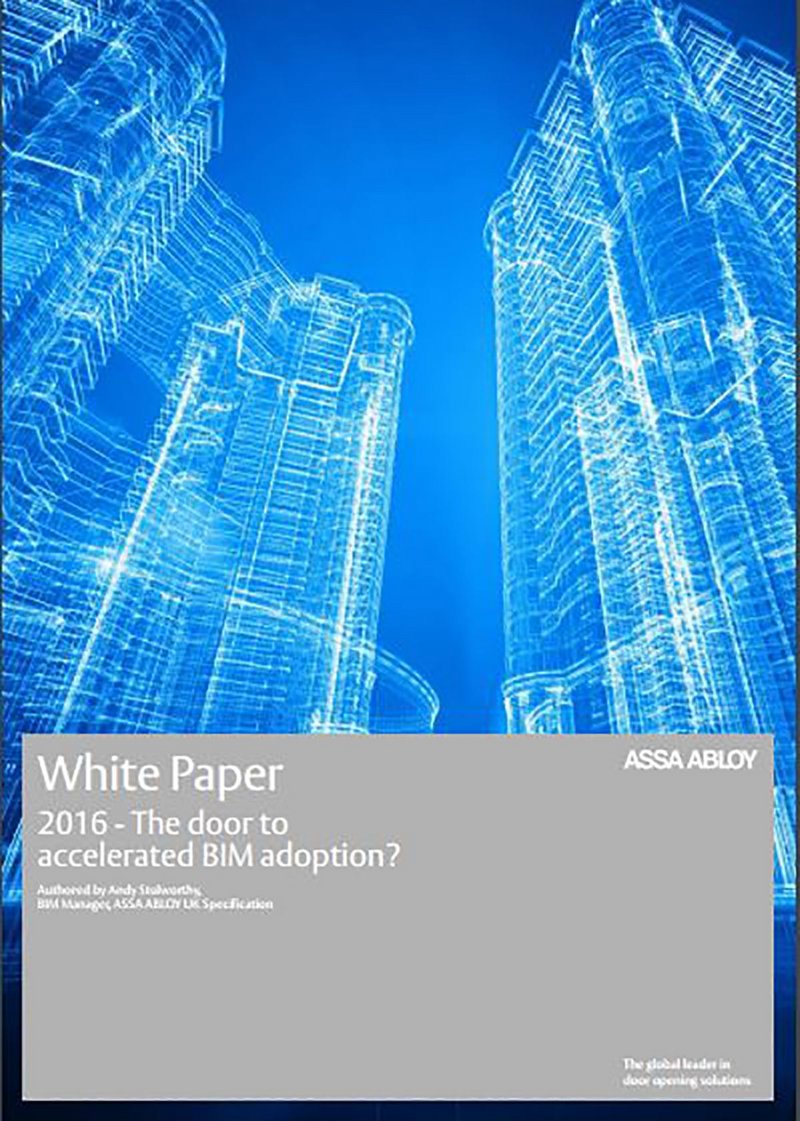 2016 heralds an important year for building and construction, with deadlines earlier this year for both the use of BIM on all government projects and the adoption of the Soft Landings process. Following its own pioneering journey to introduce BIM to its service portfolio, ASSA ABLOY UK Specification, a UK division of ASSA ABLOY, the global leader in door opening solutions, has launched an insightful white paper dedicated to BIM with this in mind.
'2016 – The door to accelerated BIM adoption?' is available to download from www.assaabloy.co.uk. The exclusive white paper examines whether this has seen the acceleration of BIM adoption, creating a pathway to 'Digital Built Britain' and the promise of BIM Level 3. Conversely, the paper also explores the risk of product manufacturers and others in the supply chain becoming increasingly sceptical about the cost benefit of investing in BIM if these initiatives fail to gain traction,.
Introduced to achieve a key objective in the Government Construction Strategy, May 2011, it was planned that by 2016 BIM would have assisted in reducing the capital cost and the carbon burden from the construction and operation of the built environment by 20%.
With 2016 now upon us and the updated Government Construction Strategy outlining the importance of BIM, the paper addresses the critical questions:
Has BIM worked so far?
Was the government deadline a sufficient incentive to drive BIM adoption to the next level?
What are the challenges and opportunities ahead?
ASSA ABLOY UK Specification initially introduced 29 BIM objects offering a total package of both architectural ironmongery and timber doorset specifications. The doors and each object are tailored for the most common applications and uses within health, education and commercial office buildings. This was further enhanced by the release of 72 additional objects for performance metal doorsets.
For more information and technical support visit: www.assaabloy.co.uk
Contact:
0845 071 0882
---