Give washrooms the attention they deserve by using this solid surface material in new and exciting ways, says Amsterdam-based creative Marike Andeweg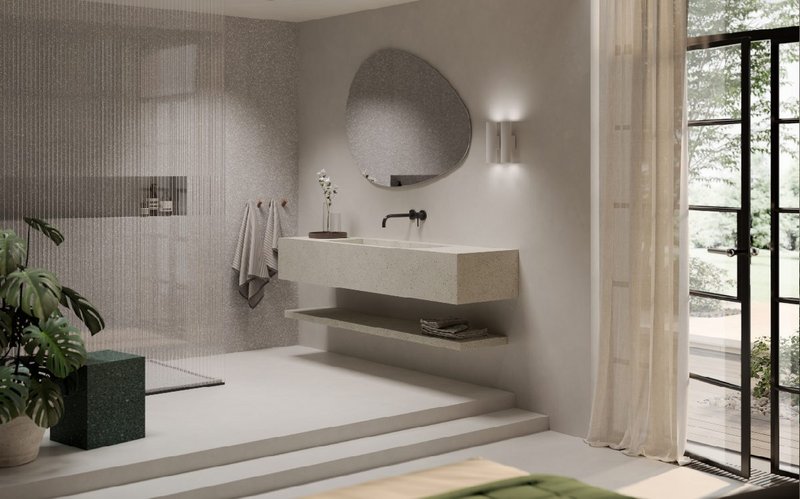 Trend 1: Blurring Borders. Use warm grey tones in graduating shades of brightness - HIMACS Santa Ana, Terrazzo Grigio, Alpine White and Maui.
Solid surface material brand HIMACS and the Dutch furniture and product designer Marike Andeweg have joined forces to create a new bathroom brochure for architects, designers and specifiers.
The brochure provides a useful guide to creating inspirational designer bathrooms using Himacs.
The collaboration is a long-standing one. For several years, Andeweg has used the solid surface material to design basins and bathroom accessories for her design label Not Only White, which is based in Amsterdam.
The brochure identifies 4 up-and-coming trends designers will want to bring to their bathroom projects:
Durability, aesthetic appeal, a silky texture and high standards of hygiene make Himacs an ideal material for any bathroom environment.
Download the 'Inspiring Trends and Ideas for Your Bathroom' brochure [PDF] at himacs.eu/bathroom-inspiration
For more information and technical support, visit himacs.eu
Contact:
01732 897820
---