Government efforts to halt near paralysis in the house building sector include an injection of £3.5bn to ease mortgage availability. Will it really help?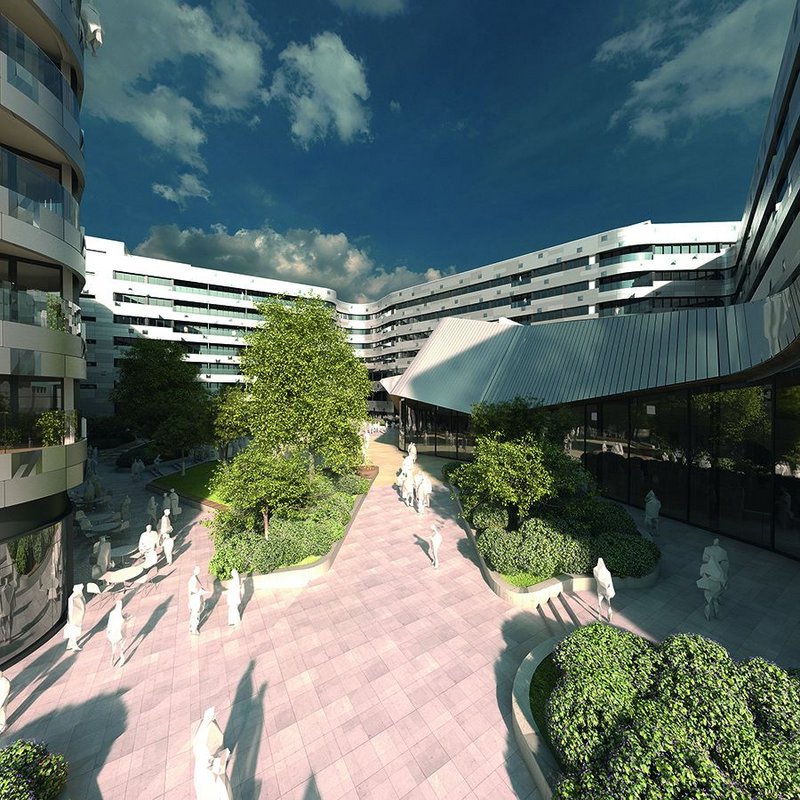 Architect Make's mixed-use Greenwich Square development for client Hadley Mace, a £225m regeneration scheme on the former Greenwich District Hospital site, will provide 645 new homes, 50% of which will be affordable

Credit: Make
Is the UK on the brink of a housing bubble similar to the one that precipitated the 2008 credit crunch? That's the question being asked by several economists after the government announced bold plans in its March budget to pump £3.5bn of taxpayers' money into measures designed to stimulate housing demand by giving potential buyers financial help with mortgages.
Help To Buy is a two-pronged scheme. On the one hand it extends the FirstBuy scheme, which will see the government take an equity loan worth as much as 20% of the price of a new home up to £600,000, if the buyer puts in at least 5% deposit. On the other, a mortgage guarantee will be introduced in January 2014, to open up mortgages on existing and new build homes worth up to £600,000, available to buyers who can stump up 5% deposits.
House builders have broadly welcomed the measures and many have reported a rise in interest from potential buyers, but some economists have branded the scheme 'economically insane' and 'a huge gamble', questioning the sense of putting more public money into lending and claiming it could do more to inflate house prices than promote building.
The Help To Buy 'gamble' is the government's latest attempt to stimulate housing supply in the weakened economy. It comes in the wake of several apparently flawed initiatives, such as the £1.3bn New Homes Bonus, introduced in February 2011, to financially reward local authorities that approve housing developments, but which was recently slammed by the National Audit Office for having had little impact on councils' behaviour. Sweeping changes to the UK planning system have also been blamed for causing widespread uncertainty and holding back new development.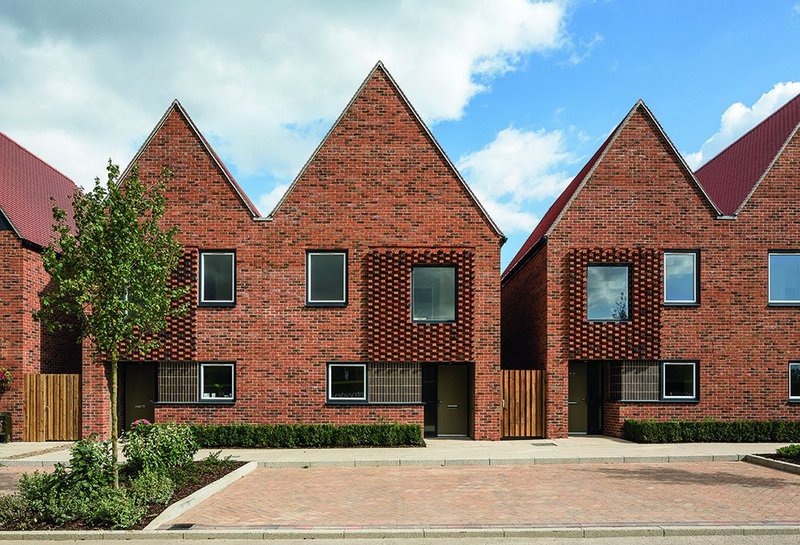 Proctor and Matthews' 2012 Horsted Park in Chatham, Kent

Credit: Proctor and matthews
Getting Building Again
The UK housing market has long been weakened by the lack of new homes being built, a situation that has forced up rent and house prices, and left millions struggling to get on the property ladder.
Housing completions in England last year totalled just 115,620 – less than half the estimated 221,000 new households formed in the country each year and a mere 1% increase on 2011, according to figures from the Department for Communities and Local Government (CLG).
Chancellor George Osborne's latest package of measures for housing, which also includes the expansion of the Build To Rent fund from £200m to £1bn, have been widely backed by house builders, including Redrow, Persimmon and Taylor Wimpey, whose share prices rose by up to 5% in the days following the budget announcement.
There are high hopes for the three-year equity loan scheme, which it is estimated could create 25,000 new homes sales a year. Persimmon, the UK's biggest house builder by stock market value, expects it to generate 3,000 or more sales over the next year – roughly a third of the company's output.
The fact that the government will put up the entire 20% loan for homebuyers itself – rather than split it 50/50 with the builder, as is the case under FirstBuy – should encourage more house builders and developers to take part, says Steve Turner, head of communications at the Home Builders Federation (HBF), whose membership covers around 80% of new homes built in England each year: 'With previous schemes developers had to put more into shared equity, which tied up balance sheets that should really be invested in new land and sites. Taking away that requirement gives us the potential to do more,' he says.
In particular it could benefit smaller house builders put off by large upfront investment, but the big question remains whether Help To Buy will ramp up housing supply enough and lay the foundations for a sustainable future housing market.
'The scheme will appeal to house builders and improve access to mortgages, but it may be scratching around the edges in terms of overall impact,' says Steven Proctor, founding director at architect Proctor and Matthews, which designed the multi-award winning Horsted Park housing scheme in Chatham, Kent. 'We could end up with a situation where there are many more people with access to a mortgage trying to buy the same house, which could have the effect of dramatically raising prices.'
Others have questioned whether an increase in demand can even be met by supply as house builders must still secure credit and planning permission and they may prefer to land-bank rather than expand. Despite repeated attempts to contact them, the CLG was unavailable for comment.
It's about getting the balance right to ensure developments go ahead. Push affordable numbers too high and sites become unviable – then no homes at all get built
Other Impacts
Affordable and social housing supply has been profoundly affected by a 60% cut to the affordable house building budget announced in the 2010 Comprehensive Spending Review.
Last year just 15,657 affordable homes started on site, less than a third of the number that got under way in 2011, and the future looks even more uncertain, says Adam Barnett, investment policy officer at the National Housing Federation, whose members include 1,200 housing associations: 'Most HAs receive an average of just £20,000 per home, so to make up the shortfall for construction they have to borrow more money and recoup it by charging higher rents through the new affordable rent product. But there's a limit to how much lending they can secure and although our members are confident they can manage the current target of 170,000 affordable homes by 2015, there's great uncertainty over whether they will be able to do the same in the years after that,' he says.
The upheaval of the National Planning Policy Framework in 2012 has also hit the number of applications being approved by councils.
The reforms are designed to make the planning system less complex and more accessible. But CLG figures show a fall in the proportion of approvals for new small scale developments of fewer than 10 homes within the government target of eight weeks – from 71% in 2011 to 68% in 2012. And the proportion of larger developments approved within the targeted 13 weeks dropped from 60% in 2011 to 57% in 2012.
Meanwhile, measures intended to make it easier for developers to challenge Section 106 planning agreements with councils if they believe the terms of agreements are making schemes unviable, are likely to affect the number of affordable units that are included in schemes.
'The policy change means we can have sensible discussions with local authorities about whether the proposed levels of affordable housing are viable in today's environment,' says the HBF's Turner. 'It's about getting the balance right to ensure that developments go ahead. Push affordable numbers too high and sites become unviable – and then no homes at all get built.'
A major obstacle to development has been reluctance by councils and other statutory bodies to release land for less than the market price. The government aims to release public sector land suitable for the construction of up to 100,000 homes between 2011 and 2015, but the effects of this policy have yet to materialise.
'We have consistently pressed the government to speed up the pace of public sector land release,' says the National Housing Federation's Adam Barnett. 'One option could be to advertise the land in a single shop window, such as through the Homes and Communities Agency, which could release it much faster as a single agent. Shifting the focus from large sites that require a lot of land assembly and infrastructure preparation before they can progress, to smaller sites of up to 100 homes, could also help bring schemes to site much more quickly,' he says.
Eco Uncertainty
Uncertainty also surrounds the future of sustainable housing standards after the government's October announcement of a review of the Code for Sustainable Homes, as part of its housing standards review designed to cut red tape.
Although the government has re-affirmed its commitment to the 2016 zero carbon homes target, some elements of the Code for Sustainable Homes (CSH) may be incorporated into changes to Part L of the Building Regulations, and there have been rumours that the requirement for CSH could be reduced or even phased out completely over the coming years. Working groups are considering the options and will to report to ministers this month, with the government scheduled to publish a 'plan of action' by the end of July.
'Things are in a state of flux at the moment and we hope that doesn't mean sustainability aspirations and targets get watered down,' Joanne Wheeler, head of policy at the UK Green Building Council, told RIBAJ. 'Housebuilders have come a long way in the last few years, putting work into R&D in an effort to meet targets, and some are already building to Code level 4 and 5 cost effectively. Those that are committed and proactive will strive to continue to meet targets regardless of economic pressures,' she concludes.