Satellite data on everything from flood-prone areas to night-time use of cities is about to transform the building process says an Australian academic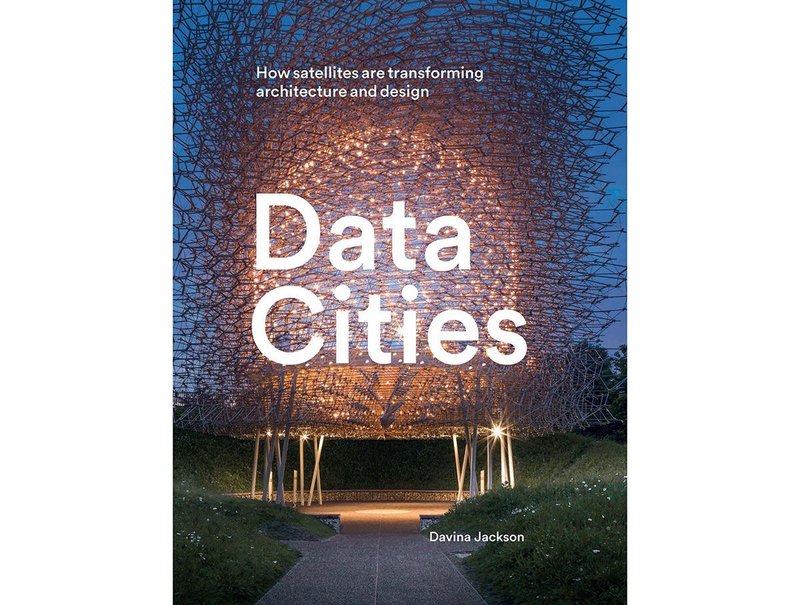 Satellites will provide crucial environmental information to building designers and engineers before they start to plan the development of sites says Davina Jackson, author of Data Cities.

Credit: Lund Humphries (2018).
Satellites that circle the globe observing a range of environmental conditions are set to transform the building design process, the author of a new book on the subject has claimed.
More than 650 Earth observation satellites fitted with advanced sensors and photographic equipment currently orbit the planet, recording data and time-sequenced visual maps of things like soils, vegetation and water, pollution characteristics, air temperatures, weather patterns, the position of underground infrastructure, the footprint, height and materials of buildings, and the movement patterns of traffic and people.
This detailed site-specific information can be supplied to architects at a much earlier stage than usual, enhancing the accuracy and relevance of concept designs and potentially reducing the need for environmental impact reports (EIRs) at a later stage.
Davina Jackson, author of Data Cities: How Satellites are Transforming Architecture and Design, published by Lund Humphries, told RIBAJ: 'Satellites will provide crucial environmental information to building designers and engineers before they start to plan the development of sites. It is a transformation from the current bureaucratic system of assessing project proposals via "a posteriori" EIRs to a more robust "a priori" evidence-based method.'
This new data paradigm would also exploit imagery gathered by drones and light aircraft, 3D lidar scanners and other terrestrial sensor monitoring and imaging equipment and could benefit other building professionals such as land surveyors, landscape designers, property developers, builders and urban planners.
'Government planning and development regulations also could become more flexible and responsive to real-world circumstances, with decisions more consistently evidence-based and less obviously reactive to local politics,' said Jackson, who is honorary academic at the School of Architecture at the University of Kent.
Digital Earth initiatives worldwide are making geospatial data from satellites easier for businesses to access. Global tech corporations, such as Esri, are also gathering large geo-datasets that users can access via online modelling platforms.
BIM projects could benefit from early access to site-specific information and Esri is working with Autodesk to integrate its tools with BIM to realise the concept of geodesign (design in geographic space). According to Jackson, some governments are also collaborating with major private satellite operators, such as DigitalGlobe, to integrate satellite imagery with their vast libraries of non-pictorial data.
Earth observation satellites are not new – a camera onboard the V-2 (aka A-4) missile launched from New Mexico took the first picture of Earth from space in 1946. But 21st century innovations have boosted their data harvesting potential: sensors can detect patterns of street lighting to reliably map the nighttime use of cities; infrared thermo-imaging can record surface temperatures and energy loss from buildings; and high-res overviews can identify areas affected by events such as drought, flooding, fires, and chemical spills.
---