It's not only new buildings that are sustainable. Renovation of a listed building in London's Belgravia shows there's no such thing as too old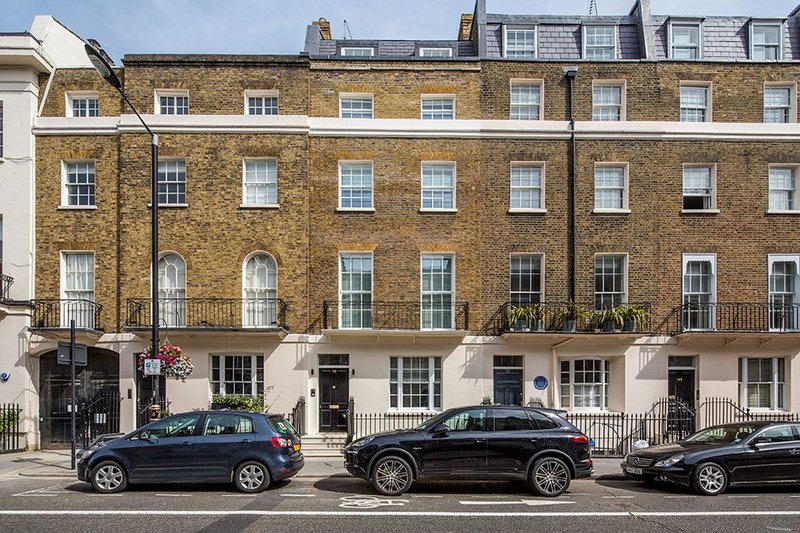 How sustainable can a listed building be?
This is a question Grosvenor set out to answer when it decided to renovate a former run-down hotel in Belgravia into three highly sustainable rental apartments that are aiming to become the UK's first ever listed residential building to achieve a BREEAM Outstanding rating.
The project is a pilot as part of the developer's wider sustainability initiative to bring the Grosvenor properties on the 120ha estate across Mayfair and Belgravia into the 21st century, which seeks to reduce carbon emissions by 50% by 2030. In collaboration with Westminster City Council and Historic England, the apartments are being used as a case study to investigate the extent to which listed, heritage buildings can be made more environmentally sustainable. Their performance will be monitored and compared with a neighbouring property, enabling the team to accurately gauge the success of the project.
Victoria Herring, director of refurbishment and retrofit for Grosvenor's London estate, explains the motivation for the project: 'Our goal was to develop a property which would set a benchmark for the industry and dispel misconceptions that state-of-the-art sustainability is only achievable in new build properties.'
'This was very much a pilot project. We tried and tested a number of new technologies, building methods and materials, pushing the boundaries for sustainable design. We will track the scheme's performance over the coming years and hopefully it will enhance our understanding of sustainable retrofitting and the possibilities for period properties.'
Implementing these ideals fell to an architect with an impressive track record with restoration projects, David Morley Architects – along with sustainability consultant Eight Associates. While the property's original period features had to be preserved, innovative sustainable elements have been introduced to minimise emissions. These include internal wall insulation, rainwater harvesting, PV panels and whole house ventilation and heat recovery.
The addition of these sustainable elements, while not only retaining the character and listed elements of the building, was a challenge, but the architect also had to keep to a minimum the loss of useable floor area in this high value location.
Of course this was demanding, says Jennifer Juritz, head of environmental design at David Morley Architects: 'At upper floor levels the internal wall insulation is around 90mm thick on the front and rear elevations so naturally there is some loss on internal floor space. However, wherever possible we have tried to minimise this. On the lower floors and in principal rooms we managed to reduce the loss by various means, including the use of Aerogel insulation and by filling voids in the existing construction build up with compatible insulation products.'
A rear extension was also added, which far exceeds current building regulations. Juritz continues: 'The new rear extension is built to very high thermal performance standards. The new walls, roof and floors have a U-value of 0.15W/m2/K.
'The construction build-up of these elements includes an intelligent vapour control membrane to control air and moisture leakage into the building fabric. The new windows, doors and rooflights are all triple-glazed with thermally broken frames and are tested for air-tightness. The conservatory is also fully double-glazed.'
With this project Grosvenor attempted to set a new environmental standard for historic residential buildings, and is proving that listed buildings too can be paradigms of sustainability.