Ikea is offering an entry-level unit that is considerably cheaper than those of its rivals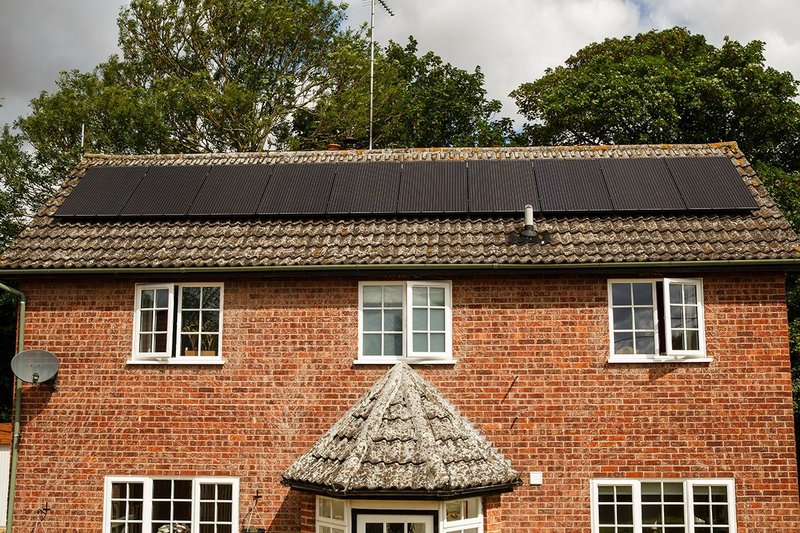 SolarCentury's solar electricity generating PV panels for Ikea.
Battery storage is increasingly recognised as the key to unlocking the potential of solar power, by capturing the sun's energy during the day, then making it available in the evening, during peak demand, or on cloudy days.
Swedish megabrand Ikea has staked its claim on this nascent market by offering a battery storage solution it claims can knock £560 off the average annual household energy bill.
The batteries must be installed with its previously available rooftop PV panels and provided by solar supplier Solarcentury. They are manufactured by LG Chem and German manufacturer Sonnen.
Economies of scale mean the entry level unit costs only £3,000 (including 5% VAT), compared with £5,400 for a single 14kWh Powerwall battery produced by Tesla, the firm that spearheaded the home battery storage revolution.
Current market conditions triggered the decision to launch the new product, says Hege Saebjørnsen, country sustainability manager, Ikea UK & Ireland.
'As electricity prices rise, and the cost of battery storage and solar keeps falling, it is likely that more homeowners will fit solar and storage technologies in their homes,' she says. 'As well as enjoying lower energy bills and more independence from the grid, combining solar and storage enables homeowners to live more sustainably, and also get more value from their solar panels.'
The installation of high capacity lithium-ion batteries to store the energy is a relatively new concept, pioneered by Tesla, whose Powerwall 2 domestic storage solution was launched in the US last year. Nissan offers another system, xStorage, that incorporates recycled car batteries and is therefore potentially even more sustainable.
The UK government last month revealed plans to invest £246m in battery technology which it says will be key to its industrial strategy. It will set up a 'battery institute' to award funds to companies on the brink of major research and development breakthroughs.
A research lab run by Google's parent Alphabet has also joined the race with a project that exploits cold antifreeze and hot salt to store power. The system, being developed by 'X', the brains behind Google's driverless car and drone technology, offers potential advantages according to researchers, such as the ability to be located almost anywhere and to last longer than lithium-ion batteries.
---