Next time you're squashed into the only working lift, distract yourself with thoughts of a better way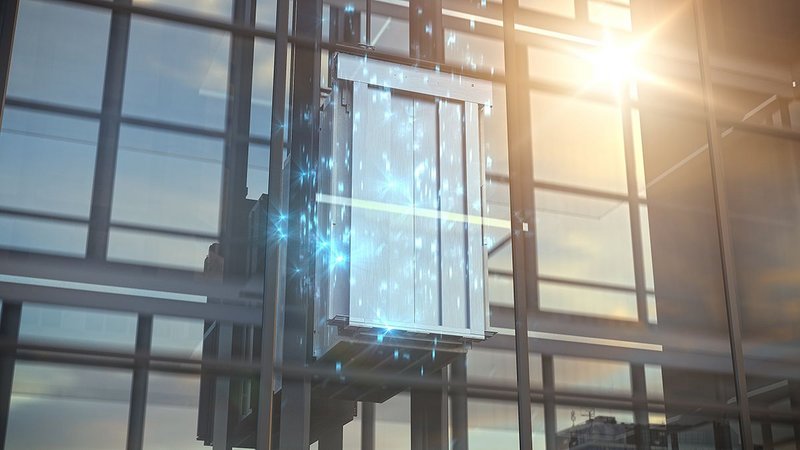 If, like me, you live in constant fear of getting stuck in a lift with Tim from accounts, or the girl at reception who smells of off milk, then news that Internet of Things (IoT) technology is being used to drastically cut lift maintenance and down times should come as a great relief. German lift manufacturer ThyssenKrupp has teamed up with Microsoft to launch Max, an elevator fitted with sensors that monitor components and systems in real-time and contact service technicians over the internet when any repairs, replacements, or proactive maintenance are required.
The ability to predict and pre-empt problems could halve lift unavailability periods, leading to huge cumulative time savings for businesses and other users, says ThyssenKrupp, marking a step forward from the remote monitoring used at present, which only alerts the elevator company after a breakdown has occurred.
A spokesperson for the firm commented: 'As the most utilised means of transportation, with 12 million units carrying one billion people each day, the elevator has become an integral piece of modern building. Unfortunately, over the course of one year, elevators are out of use for over 190 million hours, equivalent to 216 centuries, due to service interventions. Max is set to significantly improve all these statistics, aiming to cut unavailability periods in half.'
An initial launch in the US, Germany and Spain will see 180,000 units installed by 2017, after which it will offered globally, 'becoming available to some 80% of all elevators worldwide,' which indicates that the system will also be sold for retrofit. Max's real-time data is sent over the internet to Microsoft's Azure cloud platform, where an algorithm calculates the remaining lifespan of different parts, helping ThyssenKrupp's engineers deal with any potential issues before they result in a failure.
For example, if sensors detect a repetitive increase in door motor current, then Max can recommend additional door maintenance services are delivered during the service engineer's next visit to the building. However, if the increase in current is more sudden and unexpected, Max will flag up that the part is probably damaged, requiring more urgent action to fix the issue before the elevator fails.
Max software displays the type of elevator, such as a freight or passenger cabin, the model and real-time data on landing spaces, average door-close and door-open times, and 'all the information needed to establish the predictive health of an elevator and its components'.
That's good news for businesses, building owners and the claustrophobia-prone alike.
---