John Donat discovered his vocation in Isfahan Iran, 1956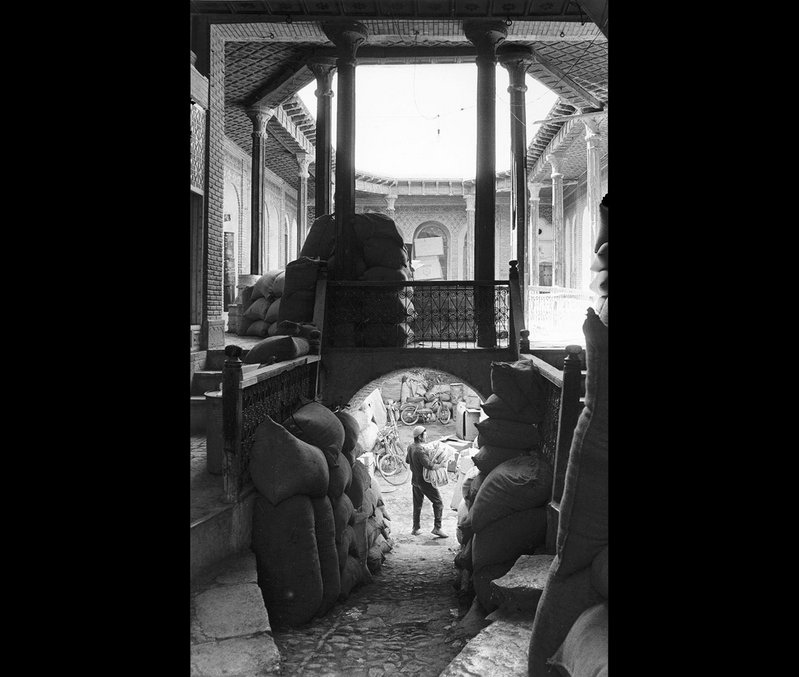 John Donat is recognised today as one of Britain's best archi­tectural photographers but in 1956, when he drove to Isfahan in Iran with three friends, he was a final year student at the Architectural Association. The friends were Peter Ahrends, Richard Burton and Paul Koralek, later to become ABK. The group lingered in Isfahan for weeks and developed a fascination with the winding streets of the covered bazaar. One of the oldest and largest in the Middle East, the bazaar is a warren of shaded brick vaults filled with traders and is still the commercial heart of the city.
Donat spent the trip with camera (a newly purchased Leica) in hand and observed that he was 'enjoying picture making enormously and happy to find that it is not a great barrier to actual experience'. Thus the trip set in motion his career as a photographer. His photographs of Isfahan were published in the AA Journal and the Architectural Review and he began increasingly to receive photographic commissions from architectural practices, including his old companions ABK.
---