FOSSIL porcelain tiles by Ceramiche Refin take their inspiration from prehistoric impressions.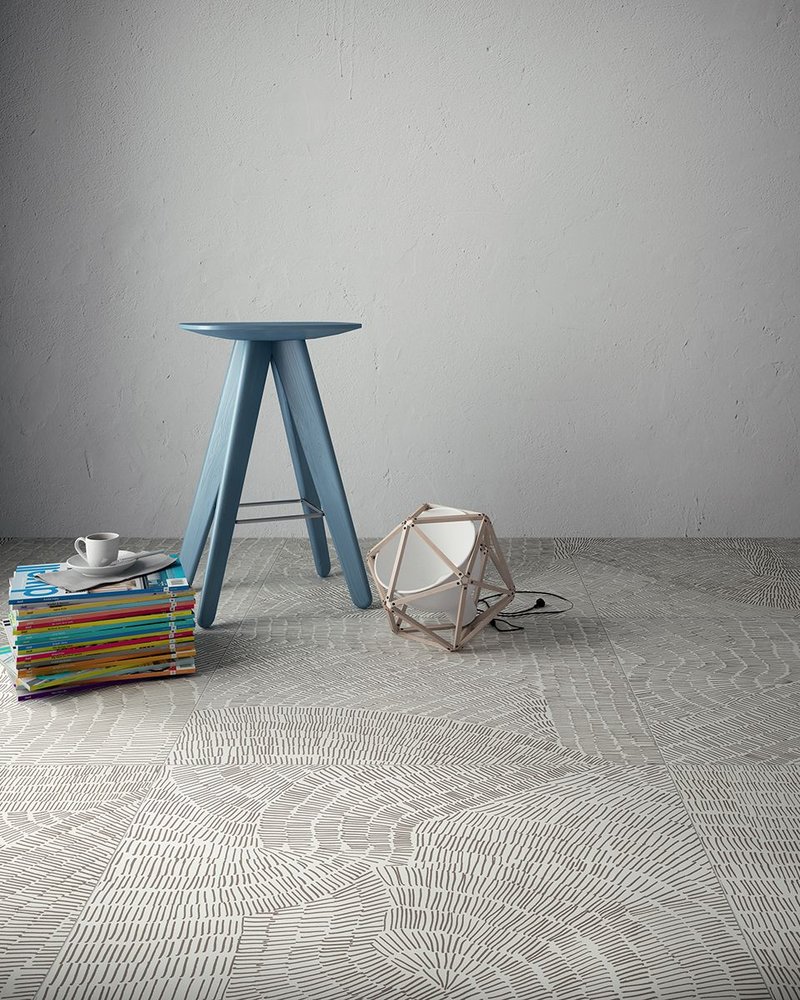 DesignTaleStudio, founded in 1995 by Ceramiche Refin as a creative research laboratory, launched Create your Tile in February 2014; an international design competition open to professionals from around the world. The judging panel (led by Alessandro and Francesco Mendini) awarded first prize to young Polish designer Kasia Zareba and her project FOSSIL. Zareba grew up and studied architecture in Poland before attending the prestigious Design Academy in Eindhoven where, after graduating in 2012, she opened her own design studio. The hand-drawn pattern of FOSSIL resembles traces of primeval creatures pressed into the surface of stone. Moving in different directions, the five separate hand-drawn graphic elements that make up the FOSSIL collection are designed to be mixed randomly to create a curious optical illusion of depth, created by the perspective shortcuts of separate strokes.
"In the subtle motifs ones imagination can see different figures. They bring to mind the regularities of form found in the natural world. Some people can interpret the ornament as strokes of fur, others see in it the tree rings of annual growth or the surface of rams' horns." Kasia Zareba
The winning collection comes in 60x60cm porcelain tiles in three neutral colours - beige, grey and brown - with 5 different graphic patterns to be laid randomly.
UK Specification Consultant: Massimo Sferrazza
T: 020 3603 1884 / 07503 778938
Email: ukstudio@refin.it
www.refin-ceramic-tiles.com/series/fossil
---