Residential Development Award Winner. Entrant: Dane Architectural Systems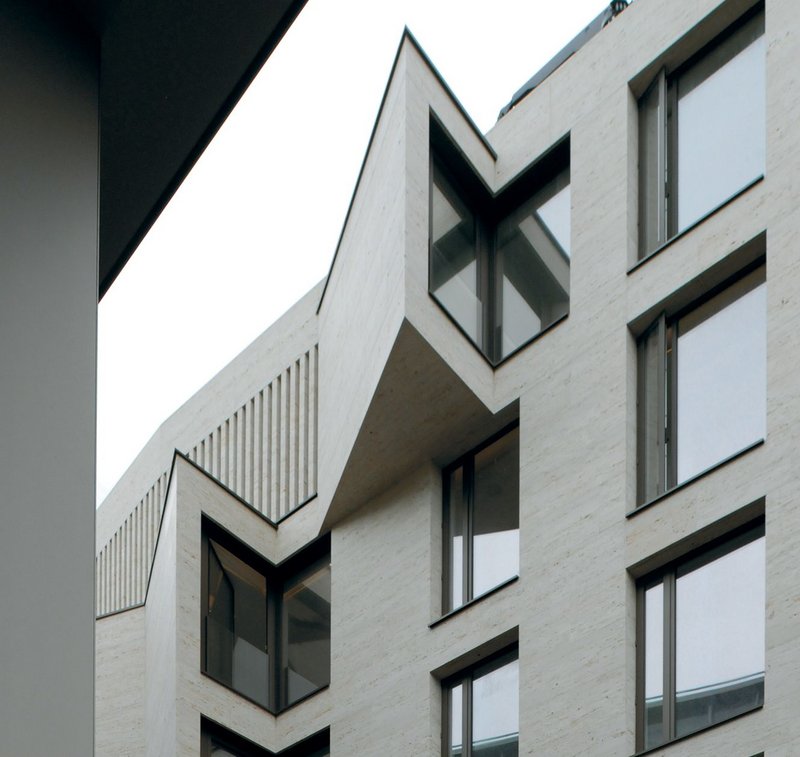 Projecting oriel windows were incorporated into the east and west elevation.

Credit: David Grandorge
Designed by Lynch Architects, Kings Gate is a 14-storey residential tower on Victoria Street in central London. Clad in Jura limestone, it contains 100 apartments, from studios to four bedroom family flats and penthouses.
The 10,090m2 building was initially conceived with a bespoke unitised facade but this proved impractical and uneconomical, according to Dane. The specialist contractor instead devised a traditionally built solution using Schueco systems throughout.
To the south, the glazing is set back behind long terraces and stone piers to enhance privacy and present an ordered frontage to busy Victoria Street. The north elevation overlooking the Royal Parks is a more open 'garden elevation' with large opening windows and metal balconies.
Both use Schueco's ASS 70.HI lift & slide door system for the balcony doors with Schueco AWS 75.SI fixed windows and, to the north, Schueco AWS 70.HI side hung windows.
At penthouse level, views are maximised with the use of a bespoke build-up of Schueco FW 60+ double height curtain wall screens with a double mullion design and a run of Schueco ASS 70.HI sliding doors.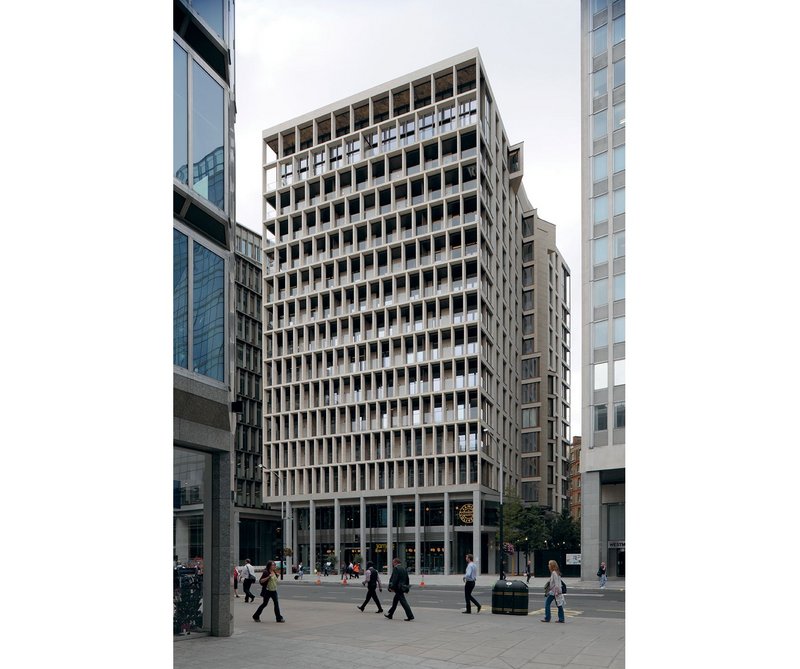 On the south elevation of Kings Gate, the glazing is set back behind stone piers and long terraces.

Credit: David Grandorge
On the east and west elevations, the architect incorporated large fixed windows with narrow, full height opening panels to the side. On those facades these are used in combination with projecting oriel windows that provide daylight into the deep plan and offer views south over the Thames or north-west towards the parks.
Dane and Lynch Architects collaborated closely on the detailing of the oriel windows, which were designed opening inwards from Juliet balconies, and on the double height curtain wall facade of the penthouse.
'We did a lot of design development with Dane to ensure that all the systems line up together nicely, and were happy with the outcome,' said Lynch Architects director Claudia Lynch of the penthouse facade.
According to Dane director Billy Field, the project's procurement during the recession made its realisation all the more demanding, with close co-ordination required with those installing the stone, SIPS panels, M&E and internal finishes. A particular challenge was balancing acoustic performance with the risk
of 'roller wave' ripples in the toughened glazing.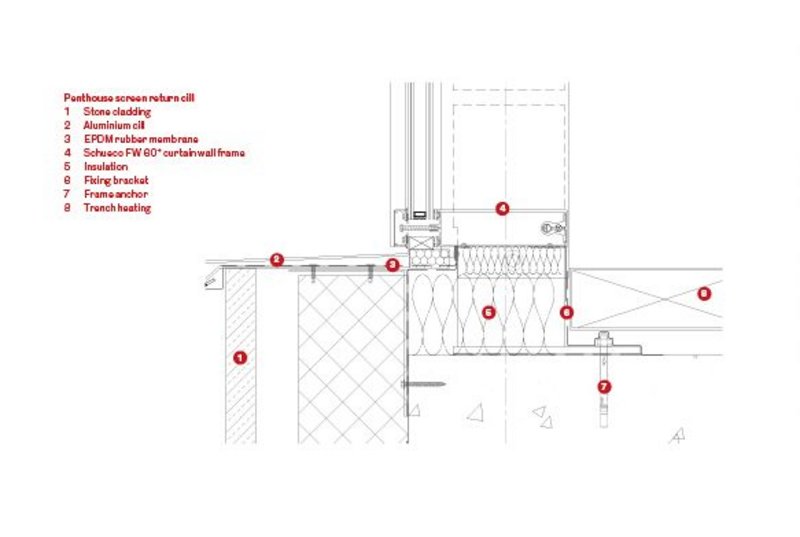 Frames are a rich bronze anodised aluminium finish – a shade darker than the adjacent Zig Zag office building – with matching finishes on the door furniture.
Judge Paul Monaghan praised the project as being head and shoulders above everything else in the category, and a 'massive achievement' for the young architectural practice that designed it.
---
Client Land Securities
Architect Lynch Architects
Structural engineer Pell Frischmann
Main contractor Lendlease
Specialist contractor Dane Architectural Systems
---
Commended
The Longfords, Kingston Road, Teddington - Entrant: Alumen
---