Minimal chairs, cool standing desks, cardboard lights: a celebration of creativity from Europe's best designers at 100% Design, designjunction and London Design Fair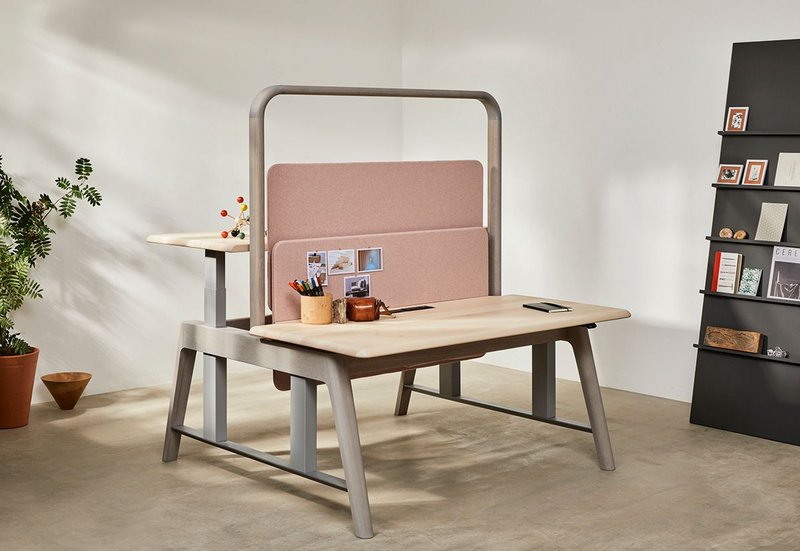 Sage Sit-Stand Workbench

Credit: David Rockwell for Benchmark
Sage Sit-Stand Workbench
David Rockwell for Benchmark
The tenets of biophilic design, and using natural materials, colours and textures, inspired the new Sage Collection by US architect David Rockwell. In line with WELL certified buildings standards, the bench offers active workstations to reduce sedentary behaviour; reduces physical strain and maximises ergonomics and safety; and minimises emissions of volatile organic compounds.
100% Design, Sector: Design London, Stand B3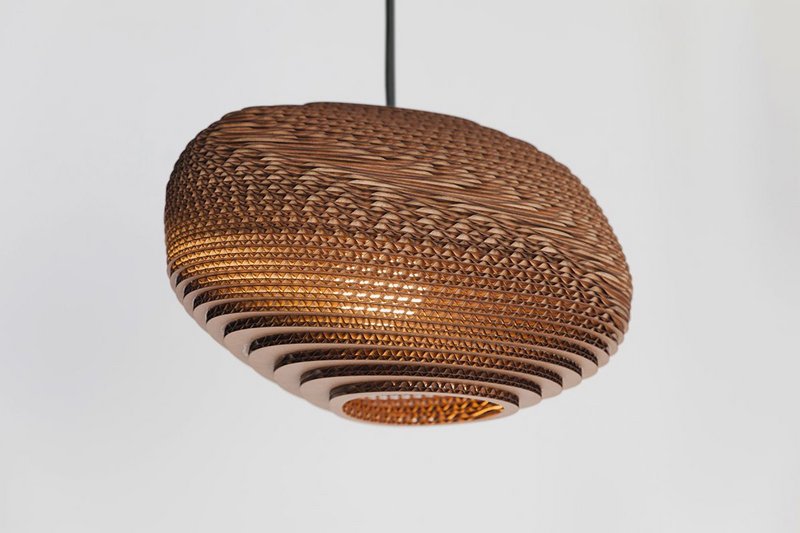 Scraplights

Credit: Graypants Lighting for PAD Home
Scraplights
Graypants Lighting for PAD Home
The salvaged remnants of corrugated cardboard form the basis of these sensual and sustainable ceiling lights by Seattle and Amsterdam-based design studio Graypants. Offcuts from the studio's production of cardboard furniture, and locally reclaimed waste, were laser-cut into concentric circles, before being stacked and glued together by hand. The lights use non-toxic adhesive and are treated with a non-toxic fire retardant.
Designjunction, Cubitt House, Stand G14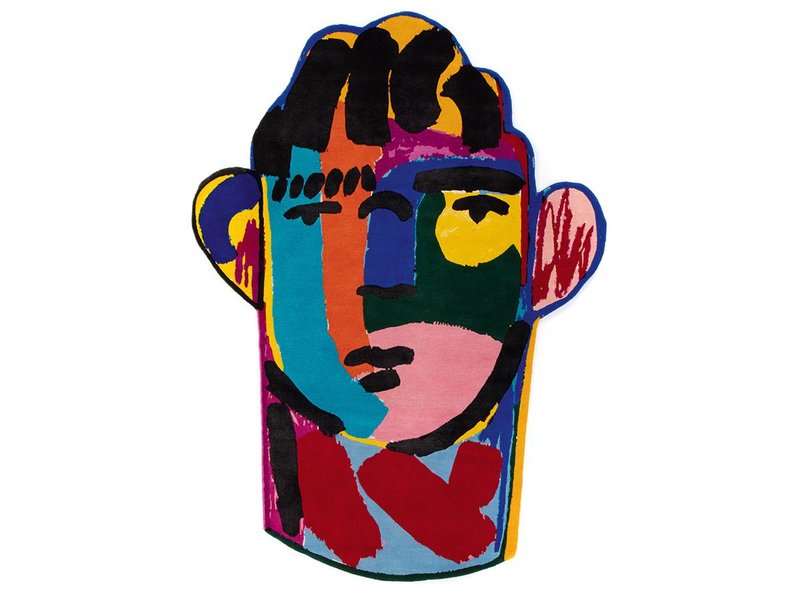 Floor Story

Credit: John Booth
Floor Story
John Booth
Channelling the spirit of joyous colour and cartoonish humour associated with artists like Henry Matisse and Roy Lichtenstein, John Booth created this brightly-daubed handmade rug to launch at the festival. Designs by the artist, ceramicist and illustrator have adorned T-shirts and head-shaped vases.
London Design Fair, Hall 1, Stand 1.04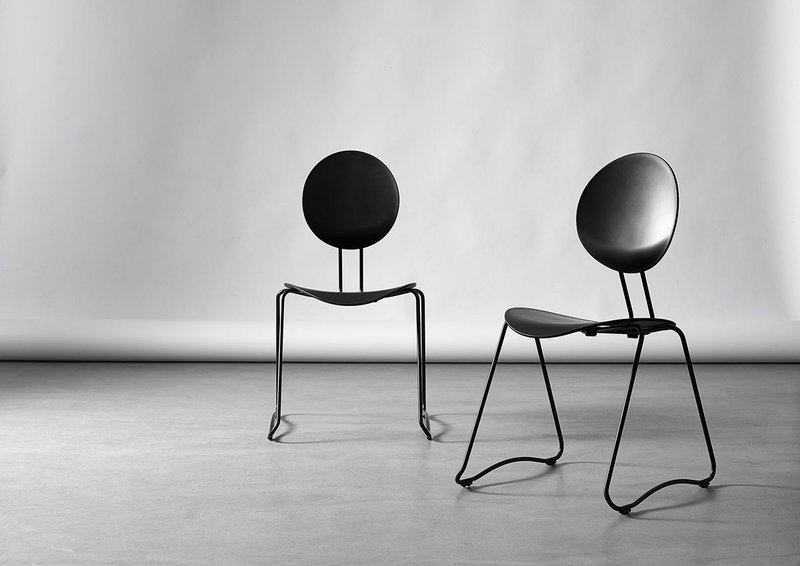 Flex Chair

Credit: Verpan
Flex Chair
Verpan
Verpan reproduces the works of Verner Panton, one of Denmark's most influential 20th century furniture and interior designers. The Flex from 1960 is a multi-purpose stackable chair that features a tongue-shaped seat and a softly curved backrest set on an elegant steel runners frame. Panton designed the organic shape to follow the contours of the body and improve circulation in the legs. Flexibility and bounce in the backrest further improves comfort.
Designjunction, Cubitt House, Stand F16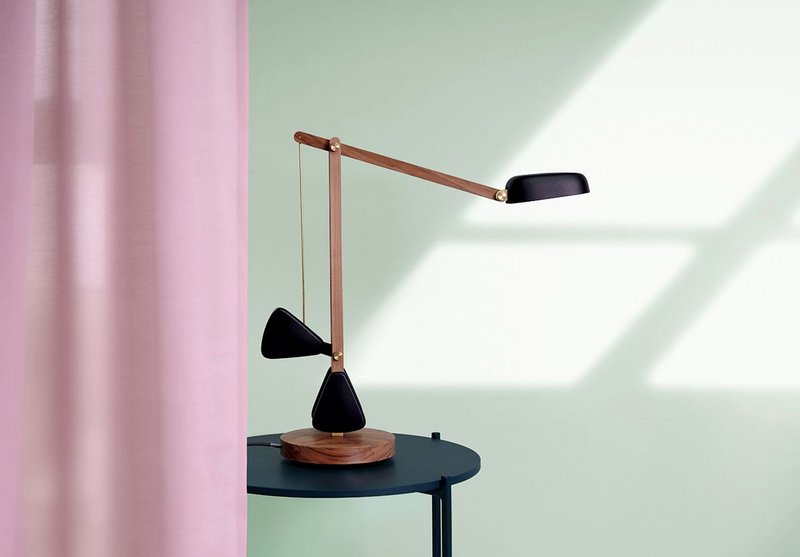 Desk Lamp

Credit: Herston
Desk Lamp
Herston
Stand aside Anglepoise, there's a new self-balancing desk lamp in town, and the design, by former Dyson employees Oliver and Greta Chambers, is elegant and functional to boot.
Developed after a successful Kickstarter campaign, the lamp can be adjusted to any position, using leaf-shaped weights as a counter-balance. Eliminating visible cables to give a clean silhouette was made possible by running electricity cables through the wooden arms, which are connected with conducting joints. The hand-finished lamp is assembled in Herston's south London studio.
100% Design, Sector: Emerging Brands, Stand E12A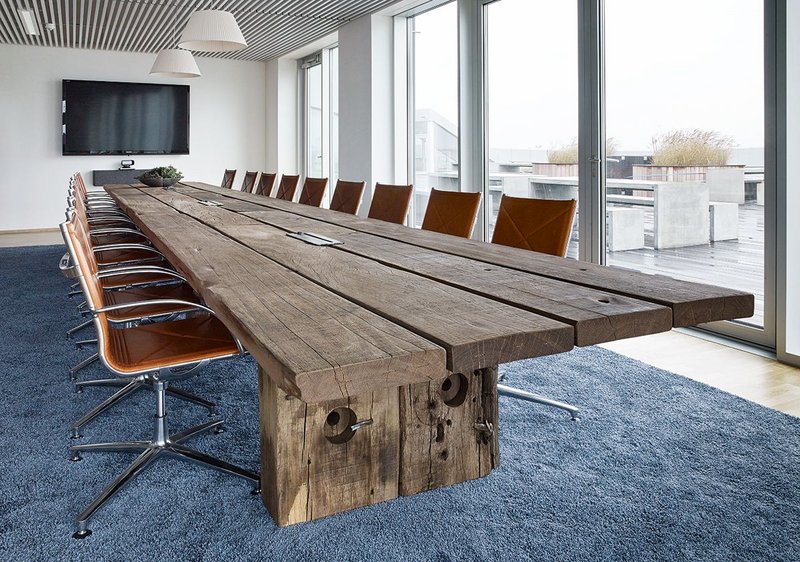 Thors Gaia table

Credit: Thors Design
Thors Gaia table
Thors Design
This rugged upcycled table wouldn't look out of place in a Viking feasting hall or an episode of Game of Thrones. All the beefy timbers were sourced from decommissioned Danish wharves having been partly submerged in the sea for over 50 years. The result is a bespoke, sustainable piece of furniture with a raw natural Nordic look that any discerning Viking, or Lannister, would be proud to slam down his tankard on.
100% Design, Sector: Interiors, Stand D7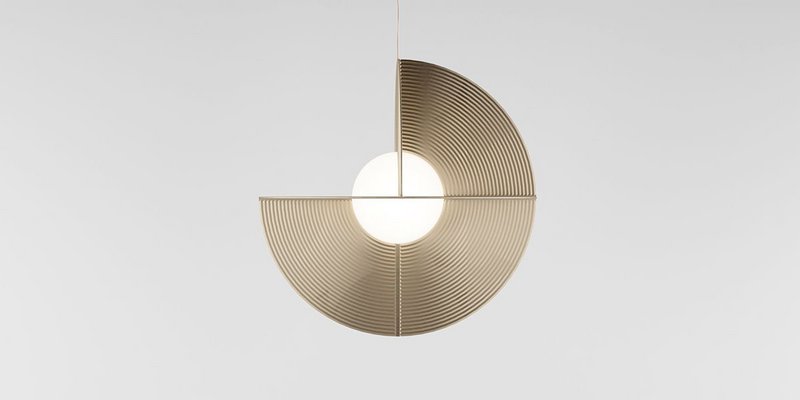 Three Quarter Lamp

Credit: Wangan Studio
Three Quarter Lamp
Wangan Studio
The Istanbul-based studio aims to bring innovation, wit and a 'prominent touch' to its architecture, interior and product design. The Three Quarter Lamp intersects three flat asymmetric circles along three different axes, with a central globe-shaped luminaire 'dashes perception' by diffusing light across the rippled surface texture. The lamp is available in brass and chrome alternatives.
London Design Fair, Hall 1, Stand 1.15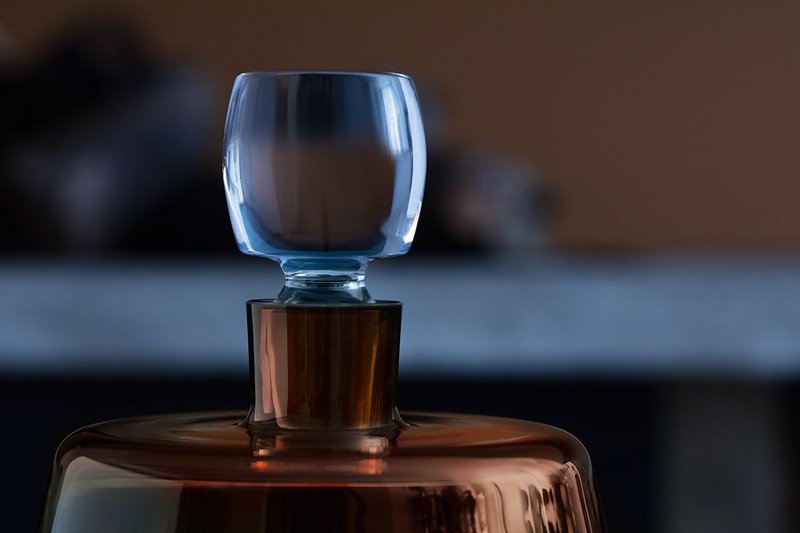 Metropole Glassware

Credit: LSA International
Metropole Glassware
LSA International
Inspired by architectural sketches and iconic brutalist structures such as Battersea Power Station, Metropole is a modern collection of mouth-blown barware characterised by slender lines and simple geometric forms. LSA's artisans are located in Poland, a country with a long heritage in glass, porcelain and wood production, and use techniques that have essentially remained the same for two millennia.
Designjunction, Coal Drops Yard, Unit 5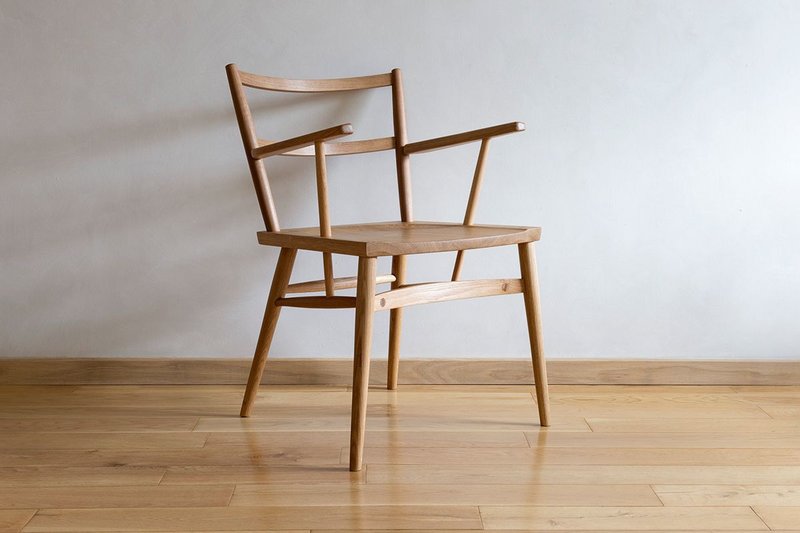 Leo Chair

Credit: Brook Studio
Leo Chair
Brook Studio
Designer and craftsman Tim Evershed created a prototype of each item in his new collection, used it, and refined the design over two years. A trained cabinet maker, he set out specific timber requirements for each piece and made most of the furniture himself. The Leo chair redefines the traditional Windsor chair for 2019, by focusing on refinement of form, with sophisticated geometry and parallel lines.
Designjunction, The Canopy, Stand 29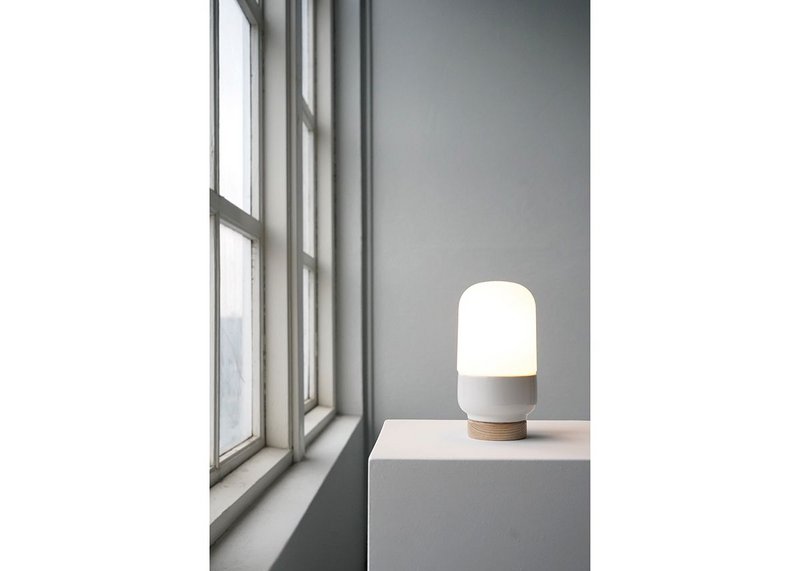 Ohm

Credit: Kauppi & Kauppi for Lfö Electric
Ohm light
Kauppi & Kauppi for Lfö Electric
The creative sparks were flying when Kauppi & Kauppi designed this new collection inspired by old porcelain insulators used in electrical transmission and distribution systems. Ohm is a nod to the first electro technical products Lfö Electric manufactured in the early 1900s. The Swedish company is renowned for its porcelain, using Kaolin clay from the Island of Ivö, where the factory is sited. Soft curves and gentle silhouettes reference its signature back catalogue.
London Design Fair, Hall 1, Stand 1.06