Sprinklers, smoke alarms, PIR sensors and more can be slotted into this light fitting for clutter-free, streamlined ceilings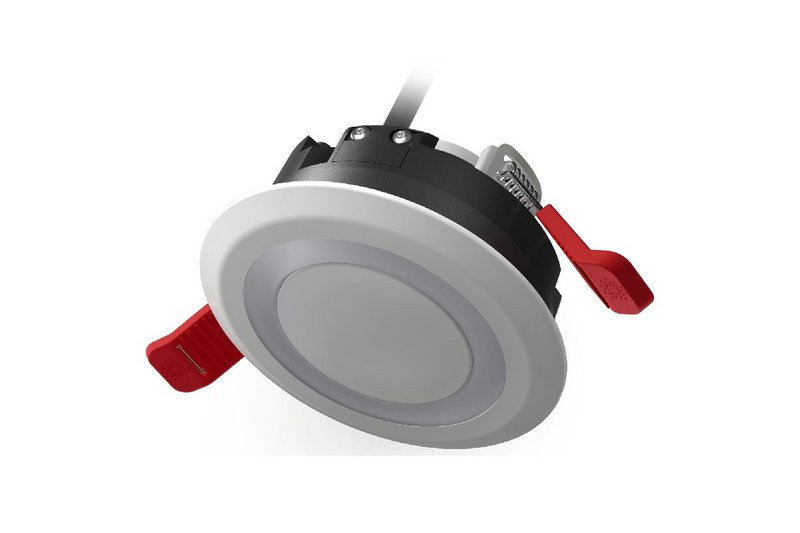 Lumi-Plugin downlights can be fitted with sprinklers, smoke, heat and carbon monoxide alarms, PIR sensors and emergency lights - all concealed in the ceiling. The light-only version is shown here.
The Lumi-Plugin is a life safety downlight that combines emergency lights, sprinklers, misting, smoke alarms, heat alarms, CO alarms and PIR sensors.
It has four advantages for specifiers:
1. Save lives - designed to detect - invented to protect
Lumi-Plugin is the essential lighting solution for safer and smarter properties.
2. Streamline interiors
The Lumi-Plugin LED downlight is fitted with fire safety and energy-saving innovations that unclutter ceilings to create beautifully streamlined interiors.
3. Accelerate installation - save time, energy and costs
Lumi-Plugin simplifies design stages and coordination challenges for easy, speedy installation.
4. Reduce footprint - serious about sustainability
One downlight: multiple plugins. Combined products mean less packaging; less shipments reduce environmental impact and waste.
For more information and technical support, visit lumi-plugin.com
Contact:
0330 380 1329
---