Will seminars on Women in Lighting, the Illuminated River project to light the Thames, and the pros and cons of human-centric lighting entice you to this year's show?
Lux Live returns to London's ExCel in November, billing itself as London's largest lighting Expo and while some architects might consider lighting to be a more niche and specialised affair, you only need to go back to Le Corbusier's quote about architecture to be reminded that it's all about masses 'brought together in light'. The show brings hundreds of lighting manufacturers and suppliers under one roof for two days and gives the opportunity to keep abreast of the latest innovations in a fast-changing technological world.
There is also a number of seminar arenas where a programme of experts in the field will discuss the latest issues and developments, and this year's line-up looks like a good one. Since PiP finds almost gothic comfort in the relative darkness of the Thames as one crosses it, it's always been circumspect about the Illuminated River public art commisssion, but it's open to having its mind changed by Sarah Gaventa, director of the Illuminated River Foundation, which aims to light up 15 bridges on the Thames. She'll be joined by Jonathan Gittins of Atelier Ten, who will describe the technical challenges of creating the longest public artwork in the world.
There's been a lot of research conducted into human-centric lighting, which analyses how lighting can affect general wellbeing by improving circadian rhythms, mood, visual acuity and performance. But are there any empirical findings backing up the assertions? 'We believe we're ready to go,' says scientist Mark Rea of New York's Lighting Research Center, on implementing human-centric lighting in the workplace. But many experts and organisations, including the Society of Light and Lighting, urge caution. They believe that more studies are needed before we can start deploying the technology. A panel including consultants from Hoare Lea and Arup will debate this contentious issue.
Watch out for award winning, live performance, lighting designer Paule Constable, keynote speaker for the 'Women in Lighting' seminar topic. A literature graduate with no formal lighting training, she claims to be more obsessed with the language of ideas than light and employs an almost Japanese minimalism that gives as much value to the notion of darkness as she does to light. With an 'Amish' approach to design, rigorous, extreme and simple, her work is more about what you can't see than what you can, and what the stories the viewer can be left to imagine in the darkness of shadows. PiP would love to be a fly on the wall if Constable were to sit down and discuss bridges with Gaventa.
---
Lux Live runs at ExCel London from 13-14 November
---
PiP takes a look at a selection of products on show at Lux Live 2019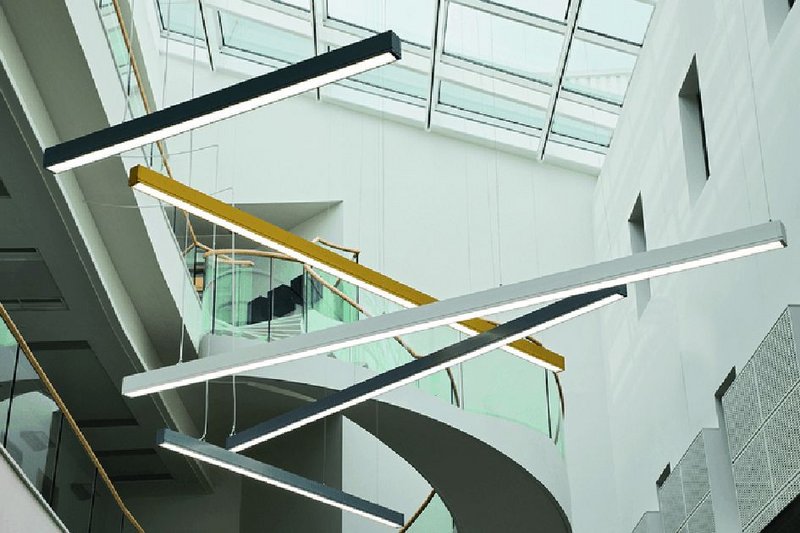 Infinitas System Hacel lighting
Infinitas System
Hacel lighting
Infinitas by Newcastle-upon-Tyne based Hacel is a new, refined LED system. Available in Surface, Suspended or Recessed, in both Bezel and Bezel free formats, Infinitas is sleek, slender and precision extruded. It offers continuous lines of uninterrupted uniform lighting and flexibility and is enhanced by uplighting variations and completely illuminated corners. Optional accent luminaires further enhance Infinitas' versatility. Stylish Solo Modules are available to complement the continuous system.
---
Stand D44, D48
LED Focusable track light TL0015
Acevel
Guangdong-based ACEVEL Group focuses on providing professional lighting to a global customer base, notably in the field of lighting for artworks and museums. Creating precision luminaires, it aims to continuously innovate in its R&D, making operational functionality a priority. Emphasizing the overall integration of scientific design, technological advance and environment, it aims to make its products environmentally friendly with a positive impact, to reach a perfect unity of science, technology and design.
Stand L30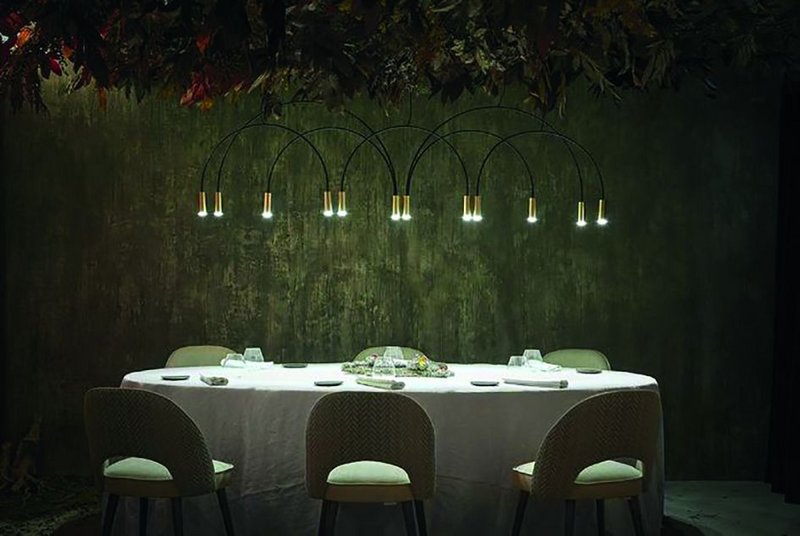 Volta Pendant Lamp
Volani Lighting Design
Volani Design's new Volta pendant fittings of semi-circles, and semi-circles within semi-circles, offer Dante-esque flexibility, allowing specifiers to interplay the forms to create complex lighting arrangements through use of the basic modules. Volani concentrates on high-end residential and hospitality markets and the Volta's units range from £400-£600. The firm has a dedicated technical team to help meet the needs of specifiers, 'offering luminaires that thrill the imaginations of architects and interior designers'.
Stand B28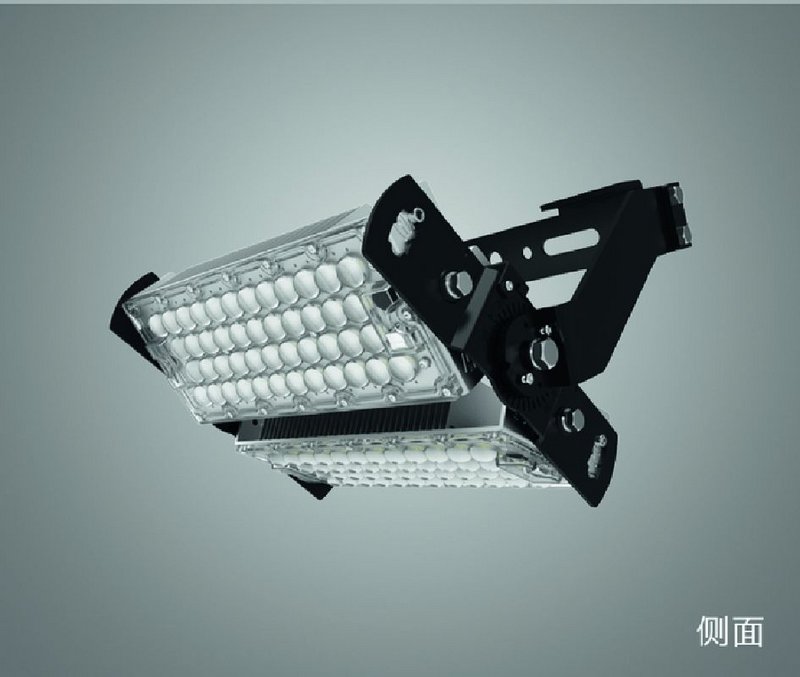 Optolite Libra
MagnaTech LED
Optolite Libra is a versatile adjustable modular LED flood light for indoor and outdoor use and suitable for use for area lighting such as car parks, warehouses, sports areas and tunnels. Each module is adjustable through ±15° for precise targeting. The PC lens gives impact protection to IK10 and the fin type housing ensures good heat dissipation. Libra's wide range of smart lighting controls include adaptive lighting and dimming microwave sensors and wireless cluster control. The Libra can be supplied with drivers suitable for DALI, 0-10V and PWM systems.
Stand F12
magnatechled.com