Architects urged to avoid white light LEDs in design and specify 'NIR light-reflecting' plants as study shows limited spectrum reduces the infrared wavelengths that boost human energy via mitochondria cells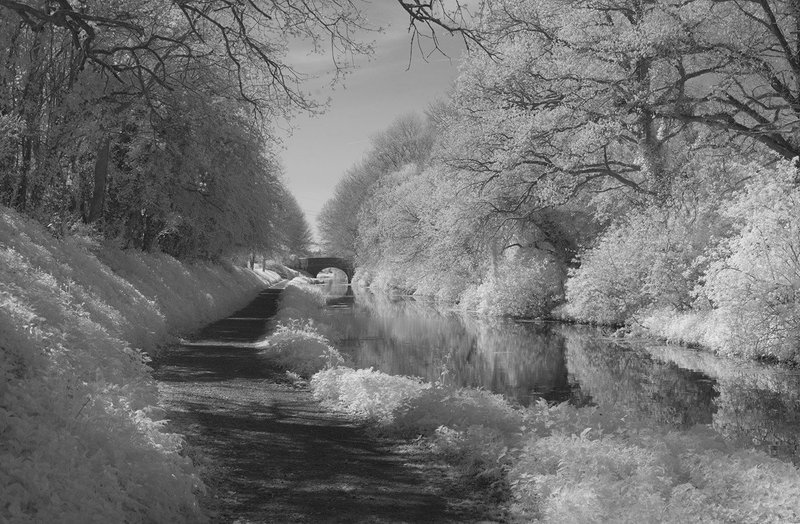 Vegetation is highly reflective of NIR light in the environment — much brighter than a clear blue sky.

Credit: Bob Fosbury
Are your cells mitochondria happy? If you work in an office with white LED lighting the chances are that they are not.
Mitochondria are vital to our survival. They are found in human cells where they generate the energy necessary to power the cells and regulate metabolism. Mitochondria disorders have been associated with a range of diseases including macular degeneration, Parkinson's and diabetes.
Studies at UCL have shown that mitochondria are highly sensitive to the wavelength of light. 'Crudely you can say mitochondria are pretty happy in red light and they are hammered by blue light', says neuroscientist professor Glen Jeffrey of UCL Institute of Ophthalmology.
Mitochondria's sensitivity to the wavelength of light is significant because of the proliferation of white LED lamps as a low energy light source in offices.
Most white LEDs are dominant in the blue part of the light spectrum while lacking red. This is important because 'the body is transparent to light in the near infrared spectrum (NIR)', says Astro-biologist Dr Robert Fosbury at UCL. This enables the longer wavelength red light to nourish the mitochondria in cells beneath our skin.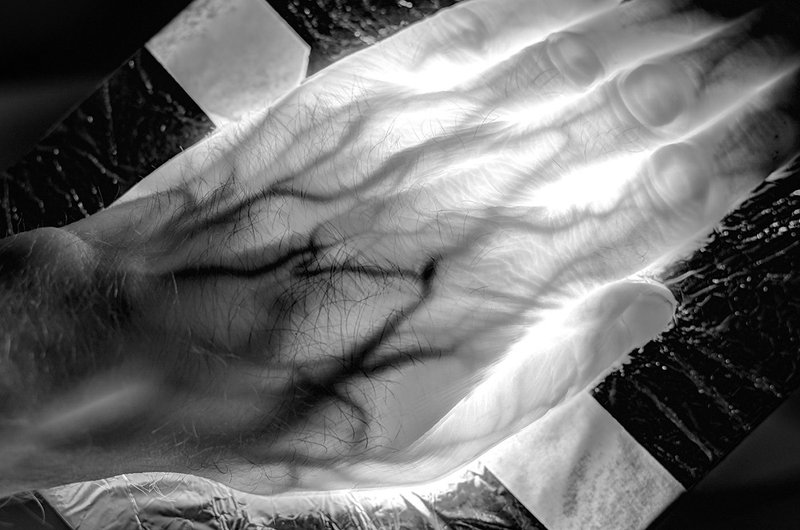 Animal tissue will transmit NIR radiation after multiple internal photon scatterings, increasing the probability of photons performing important biological functions deep within the body.

Credit: Bob Fosbury
Life on earth evolved under sunlight, which has blue and red components roughly in balance. With the advent of artificial light, buildings were illuminated using incandescent lamps, which also emit light with both a red and blue component. But in recent years white LEDs have become the dominant light source, which emit hardly any of the infrared radiation needed to protect us from diseases of ageing.
So could white LEDs be the new asbestos – ubiquitous and consequential? Jeffrey has grave concerns about their proliferation: 'We're sitting on a ticking health time bomb which is going to start to hit in 20 years time,' he says.
Jeffrey's UCL colleague Robert Fosbury says architects have a critical role to play in helping to diffuse this time bomb by encouraging more NIR light into offices. He says this is not necessarily by adding windows, but by carefully positioning green vegetation outside of windows because 'vegetation is a superb reflector of NIR light'.
In addition, Fosbury says architects also need to push the lighting industry to develop white lamps with reduced blue content and which include a non-visual NIR component to address occupant wellbeing. It will be a challenge, but it will be one for which your mitochondria will be thankful.
__________________________________________
The research has not been published but you can see further read on the subject in Nature and the Journal of Biophotonics.