A factory visit with specialist cladding contractor Prater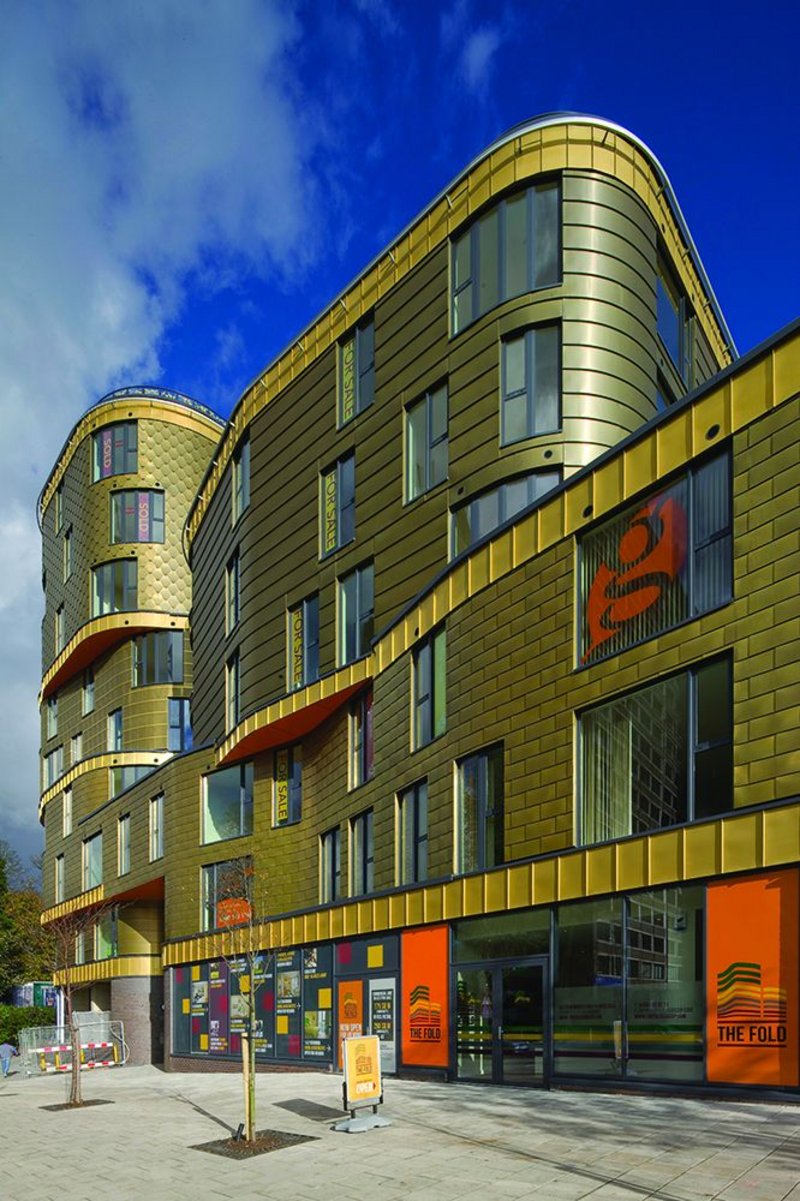 Prater was responsible for supplying all the envelope components for Studio Egret West's The Fold in Sidcup, Kent.
What: Prater
Where: Thurrock, Kent
For the firm that put a roof on the Olympic 'Pringle', the Walkers crisps commercials must really have hit home, because when Prater operations director Chris Leach talks about how the firm's making its mark in the competitive cladding business, it's not long before he's talking about them. 'I call it the Walkers Approach,' he says. 'I noticed that as well as nutritional information, they also had a g/CO2 figure, giving the total embodied energy of the packet of crisps. Our ambition is to do the same with how all our products are manufactured and procured, so we can minimise as far as possible the environmental impact that we, and our clients, have.'

And he appears to be putting his money where his mouth is. To reduce its carbon footprint, he says the firm is looking at its supply chains, and whole life carbon and social approaches. This involves local employment (to reduce employee car miles), video conferencing and making sure its packaging is as sustainable as can be. 'It's all just part of our ISO14001 and ISO9001 external auditing process,' he adds.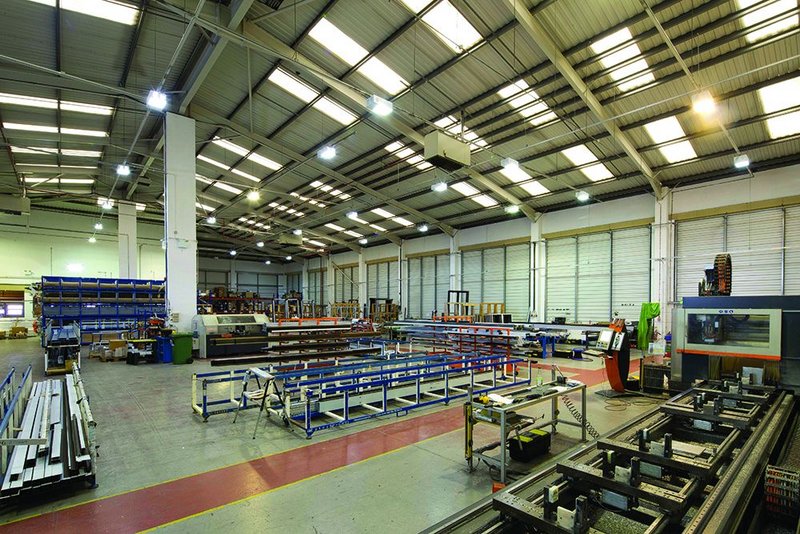 The 18,000ft2 Prater plant in Thurrock
The family-owned business began in 1950 as a mastic asphalt contractor, but since 2000 has become a one-stop envelope solutions firm with a workforce of 250 and a turnover in excess of £80m. Its shift from roof to walls was simple. 'We were having to deal with interfaces ourselves, or with specialist subcontractors,' ­explains Leach. 'So we took control of the whole process.' This means the firm will do anything from manufacturing all its own aluminium sections, sheets and glazing, to ordering it in via the likes of Schueco and Reynaers – and anything in ­between. This ­ability to mix and match products and disciplines has given it an edge in projects such as hospitals and schools – multi-functional buildings with more complex ­elevations that are likely to use timber rainscreen cladding, render and curtain walling.
'Doing cladding, glazing and roofing together means we're effectively a one-stop-shop, in full control of every interface,' notes Leach.
And the firm isn't afraid to punch above its weight, being involved on major projects. As well as roofing the Olympic Velodrome, Prater worked on the roof of its Orbit Tower and the Media Centre. In the capital it has teamed up with Dixon Jones on The Quadrant, Piccadilly; with Studio Egret West at 'The Fold' in Sidcup; and on the refurbishment of London Bridge station. It is completing the £20m roofing and cladding package with the exception of the unitised units to the main tower block on the new £840m South Glasgow Hospital by IBI Nightingale. Most recently its involvement installing the green roof on the Peacehaven Water Treatment plant helped earn the building the Thomas Brassey award at the Institution of Civil Engineers last year.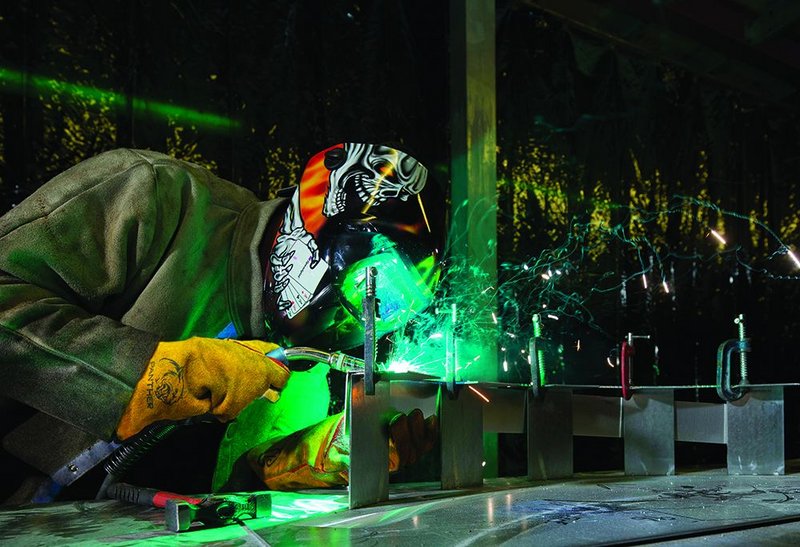 Manual welding in the Crowborough plant in Sussex has recently been complemented by an industrial plasma cutter.
Although the firm is now part of the German Lindner Group, Prater does manufacture systems for export, and Leach says it wants to stay true to the targeted markets it has nurtured over the last 60 years. But the competition remains tough, with European competitors seeing the UK 'as a more stable market and wanting to come and play'. Curiously, he's less concerned about Chinese cladding competitors, who he sees as more geared to larger scale, single unitised systems. But competitors aside, Leach is looking to the future with cautious optimism. 'We're seeing opportunities that were put on hold start to come back online, which suggests the economy is looking up,' he says.

But the nervousness is still affecting procurement. 'It's symptomatic that, in response to a downturn, clients only commit to projects at the last moment, putting serious pressure on our production timescales,' he notes. For the sake of company and country alike, you sense he'd like to see both on a more even keel.

This editorial is supported by Prater
---
1. Two factories, One company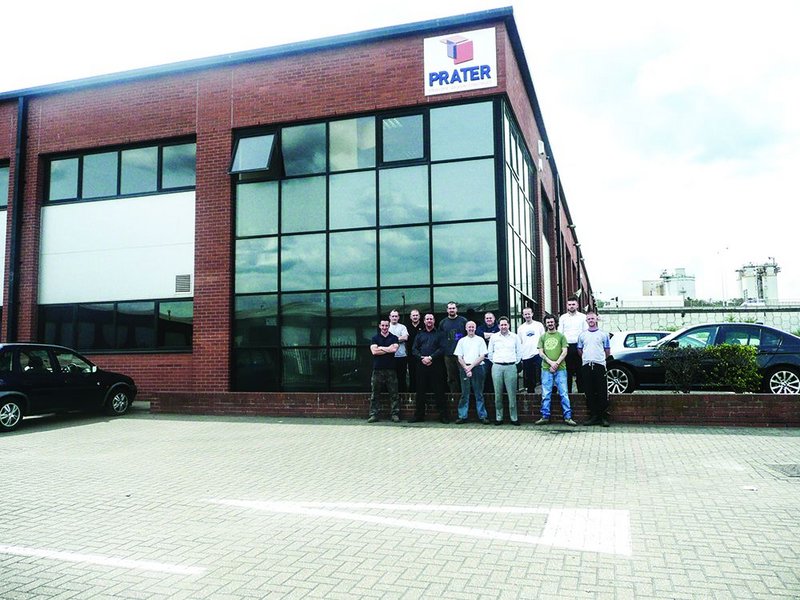 Prater is a specialist cladding contractor providing design and installation services for the complete building envelope, having developed an expertise in the facade design of more complex PFI projects, such as schools and health facilities. The firm also works in the residential, retail and leisure sectors, including stadia design and airports. As well as providing the full range of cladding systems, the firm has developed its skills at off-site manufacture to increase both quality and programme efficiencies. The business has two UK factories, one in Thurrock, Kent, and the other in Crowborough, Sussex. The Kent plant fabricates aluminium extruded products for door and window and unitised cladding systems, using its recently installed CNC cutting and punching machinery, with the Sussex plant concentrating on cutting, pressing and welding of steel sheet. While both plants are small in terms of space, all the machinery is state-of-the-art and none of it over three years old. The Sussex plant recently took receipt of a £49,000 plasma cutter, allowing the firm to fabricate more specialist metalwork components itself.
2. Pricing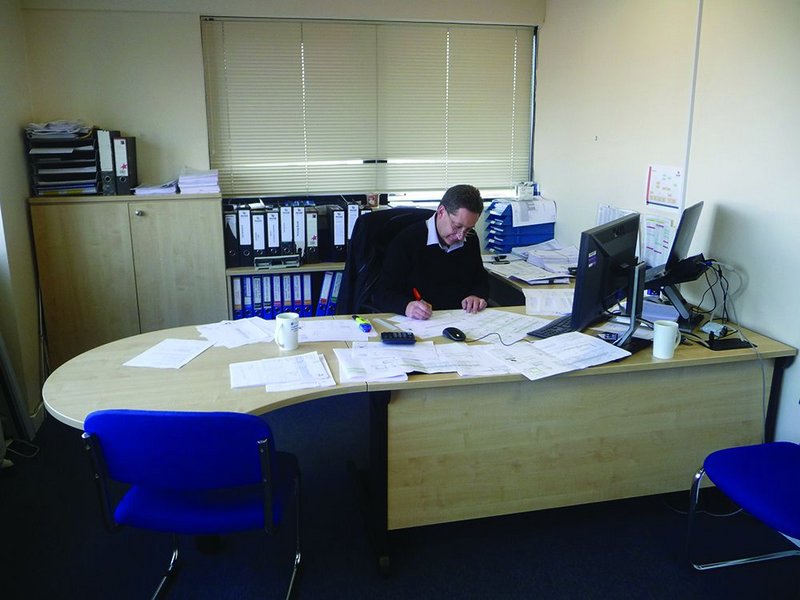 Fabrication starts with verification of the estimate price for a job. These are usually ballpark figures based on the pricing of standard components, value engineered to take account of any non-standard elements. The firm uses Logical software, compatible with the systems used by suppliers such as, for example, Kawneer, Reynaers and Schueco. Co-ordinated internally using Excel spreadsheets, this will create the cladding template and be used to generate the final pricing invoice.
3. Lean production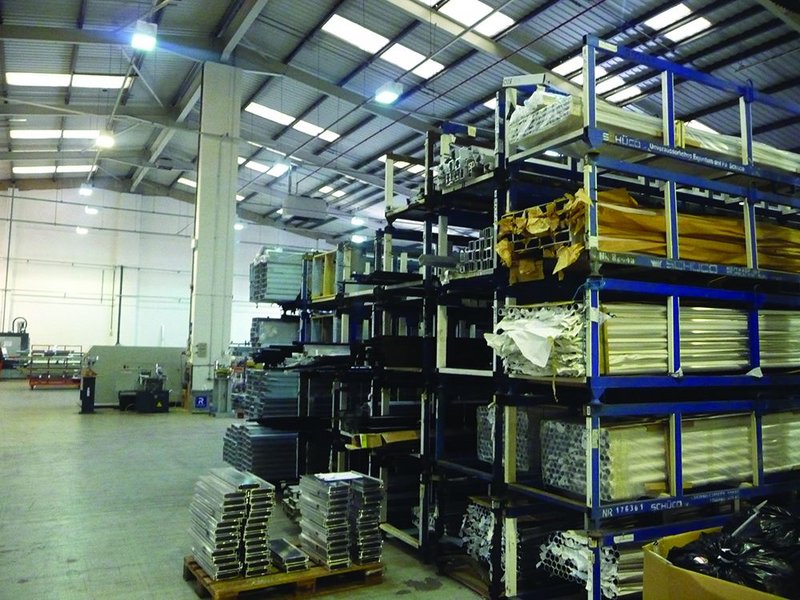 With the Logical software, the dimensions of any element are defined and the programme tells the nature and amount of items – glass, profiles or gaskets – required to manufacture it. This works order is then sent to the shop floor, where all the components are stored. They are held on shelves in the factory and coded digitally. The 18,000ft2 factory is compact, and with space at a premium, the firm wants to optimise its use by reducing order volumes for new components to a two-week storage window: stock is all computer-audited.
4. Factory Services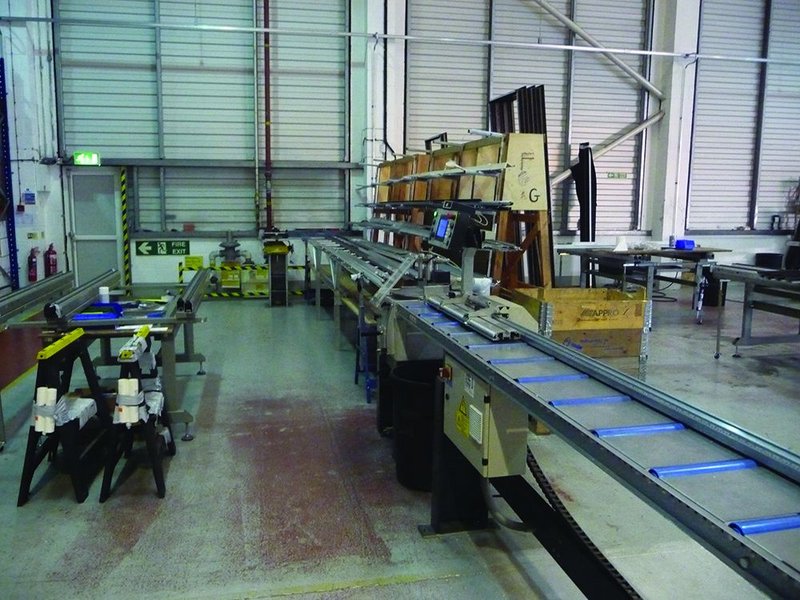 With no reliance on third parties, Prater claims it can reduce risk in aluminium cladding specification. Facilities are up-to-date, with a new CNC cutter taking pride of place in the Thurrock plant and a newly installed metal plasma cutter at Crowborough. Of the 250 operatives the firm employs, only 34 are based at its plants. If the plant is running 24 hours a day in two shifts, it can work at high volume, producing up to 200m2 of cladding a week. Unlike unitised cladding, which is fully finished before leaving the plant, stick cladding is assembled on site.
5. Minimising waste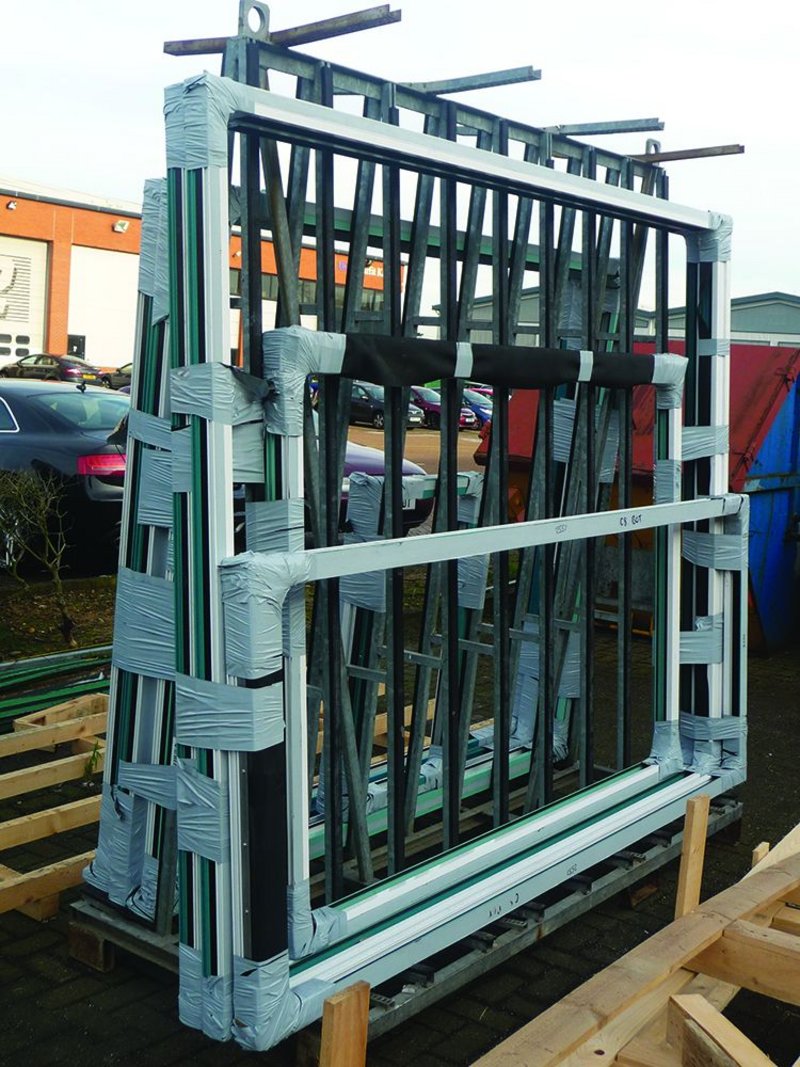 To meet its commitments to BS14001, Prater has looked to streamlining waste as well as work processes. The firm has reduced the packaging of its products as much as possible to ensure safe delivery to site without the associated wastage. Sustainable approaches also extend to video conferencing to minimise travel and aiming to employ people from the local workforce.
---