A waterproof coloured polyurethane system from Mapei forms a seamless elastic membrane with no overlap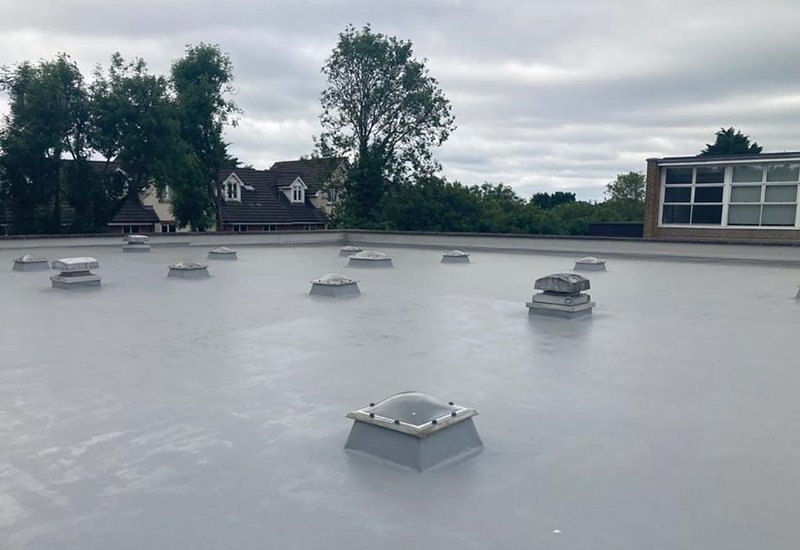 Mapei Purtop Easy - a coloured, waterproof polyurethane resin for roofs, balconies and terraces - recently installed at a school in Hertfordshire.
Purtop Easy is a ready-to-use polyurethane membrane for use as a liquid waterproofing system for roofs. It is fully compliant with ETAG 005 (the Guideline for European Technical Approval of Liquid Applied Roof Waterproofing Kits).
Purtop Easy was developed by Italian adhesives, sealants and chemical products specialist Mapei and is now available in the UK.
It has recently been used for repairs to the 1600m² roof of an academy school in Hertfordshire as part of a full system from Mapei's Waterproofing Products for Roofing line.
The contractor chose the Purtop Easy system because of its ease of application and how fast it can be installed. It forms a seamless, elastic membrane in just a few hours with no overlaps and can withstand normal dynamic stresses acting on structures due to its excellent crack-bridging options.
Purtop Easy adheres perfectly to various types of substrate thanks to the complete range of primers available. It has excellent mechanical characteristics that remain stable over the years, making the product highly durable. When used as a complete roof system, it has a certified service life of 25 years.
For more information and technical support, visit mapei.co.uk
Contact:
0121 508 6970
---