A free-to-attend Architects' Day workshop at the Natural Stone Show offers five hours of CPD-accredited learning around designing with stone. Register for a place today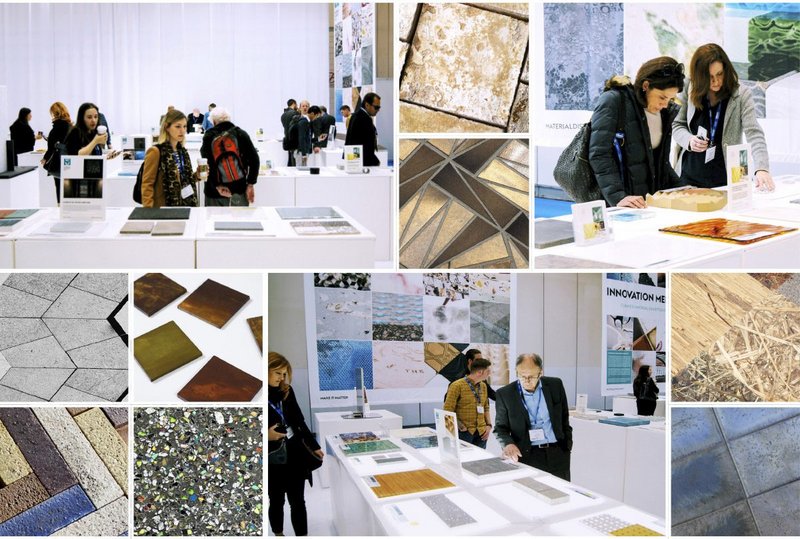 The Natural Stone Show at ExCeL London, 6 to 8 June 2023: showcasing the varied palette offered by stone from around the world alongside the best of British.
The Natural Stone Show is hosting an Architects' Day workshop on Tuesday, 6 June 2023.
Called 'Stone – laying the foundations for a sustainable future', the day promises to deliver invaluable insights for architects.
Hosted by broadcaster Susannah Streeter, it runs from 10am to 3pm in the seminar theatre, offering five hours of CPD-accredited learning opportunities, plus a complimentary lunch.
The workshop is made up of three sessions:
10am to 11am: 'The what, why and how of EPDs'
Explores the relevance and practicalities of Environmental Product Declarations for the stone industry.
12 noon to 1pm: 'Studies in stone: award-winning projects discussed'
Looks at four award-winning projects from Stone Federation Great Britain's recent Natural Stone Awards.
Robert Kennett of Eric Parry Architects, Hilary Caulfield Wright of Caulfield Wright Architects, Ingrid Petit of Feilden Fowles, and Neil Matthew of Gillespies each give insights into their scheme's exemplary use of stone (see images below).
Reveals the winner of the Industry Choice Award for the UK's favourite stone project.
2pm to 3pm: 'Ethical and responsible sourcing of natural stone'
Do you know where and how your stone has been sourced? Is the process improving or damaging communities and what are its environmental impacts?
Plus, don't miss MaterialDistrict's 'Sustainability Meets Design' exhibition at the gallery in Zone I40 - a curated experience featuring over 100 innovative and sustainable materials.
The exhibition brings together material manufacturers from all sectors of spatial design. Learn about the latest sustainable advancements in hard surface development and new techniques for smarter ways to add the wow factor to your projects.
The Natural Stone Show is the only UK event dedicated to the natural stone industry. Serving both the trade and specifiers, it features over 200 exhibitors showcasing everything from machinery and tooling to natural stone and finished products. The show's conference programme is free to attend.
The Natural Stone Show is at ExCeL London from 6 to 8 June 2023. View the full programme of events at stoneshow.co.uk/conference. Attendance is free, provided you pre-register by 30 May 2023. Sign up for your visitor ticket now at stoneshow.co.uk/register
---