This year's Carbuncle Cup makes Jan-Carlos Kucharek think about the City's towers
No surprise that last month Rafael Viñoly's 20 Fenchurch St won BD's 2015 Carbuncle Cup, sparking a media frenzy – including one critic's call for it to be bulldozed – as a line in the sand for developers. But why has this temple to Mammon been singled out? After all, it's but one of many to express London's supposed financial might. True, its bulbous form is deeply problematic; but close up, with its strange foreshortened curve, it has an allure that even I must concede. London remains a city of trade; unable to lay claim to the classic, autocratic order of Hausmann's Paris or the historic and religious significance of Rome, where commercial interests appear as an appendix to a much bigger picture; London's forged on a myth of gold-paved streets. It's always been a commercial city, growing unbridled as its global influence and trade increased. Problem is these recent buildings and proposals – the Shard, Walkie Talkie, Garden Bridge, and Nine Elms floating pool – are like the puff of a bubble before it bursts; hubristic forms that presage a fall because, as empty symbols, they're born of no cultural or economic truth. Like the Arcelor Mittal Orbit's cynical convolutions, soon with added helter skelter to pull in non-existent crowds, rather than the consolidation of city-state power these buildings purport to mark, the descent may be quicker than anyone imagined.
---
…Sign Off
And here are three of this month's out-takes to enjoy
---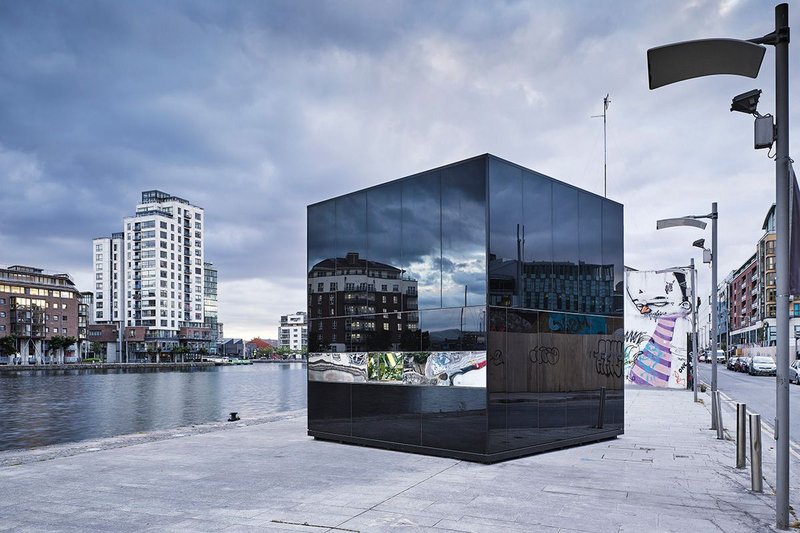 THE UNFORGETTABLE IRE
Did you know Ireland uses 473 barrels of oil every five minutes? 5Cube installation on Dublin's dockside by de Siún Scullion architects is a black cube of StoVentec glass holding the exact amount of liquid to make the statistic 'physical and tangible'. Inside a mirror kaleidoscope draws your attention to the sky, from which it powers itself. Built in the shadow of U2's recording studio, this idea's purity puts the band's former activism in the shade. After allegations about band members' tax affairs, multi-millionaire Bono last May backed Ireland's low 12.5% corporate tax rate; proving it's not just Irish based petrochemical firms laughing oil the way to the bank.
---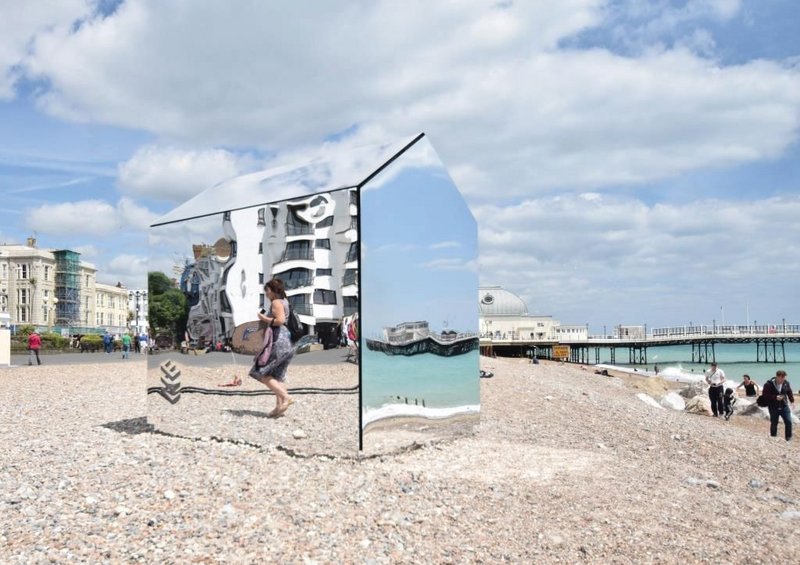 LAND BLUBBERS
'Meditation and water are wedded forever' said Herman Melville in Moby Dick. In a possibly less elegant meditation, something did get beached this summer on the shores of Worthing to get the mind thinking. This cubic mirror form by ECE Architecture is a temporary installation the town can reflect on. In fact, Worthing is reflecting a lot – as a Transition Town with an 'energy descent plan', it's working out how to adapt locally to a world without oil, the discovery of which could be what saved the sperm whale from extinction in the first place. Imagine doing a 'Cap'n Ahab' – losing your leg and your mind just to get your hands on all that precious ambergris…
---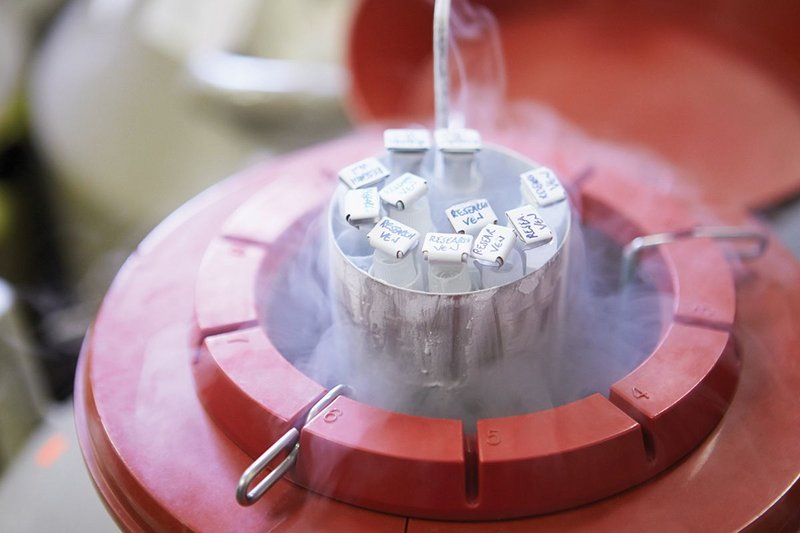 BLUBBER TO RUBBER
Speaking of which, Birmingham's National Sperm Bank has a novel use of rubber – on the roof! No accidental leaks here now, with Sika's 'Decothane Ultra' membrane used in this 'sensitive' refurb that 'caused no disruption to the building's vital' parts. Sika's Sarah Spink says the 'product holds up against vigorous testing and can be trusted in niche environments.' As the bank had to keep working, the sperm's 'volatile' storage conditions were kept consistent using a cold applied layer, avoiding any 'hot works'. 'Speed and the lowest level of disruption were key,' concludes head of estates and facilities' Warren Hubbard, 'Removing staff was not an option.'
---