Rob Hilton/Hilton Barnfield Architects' design includes compostable toilets, on-site renewables, rainwater harvesting and wildlife corridors – and can be recycled at the end of its life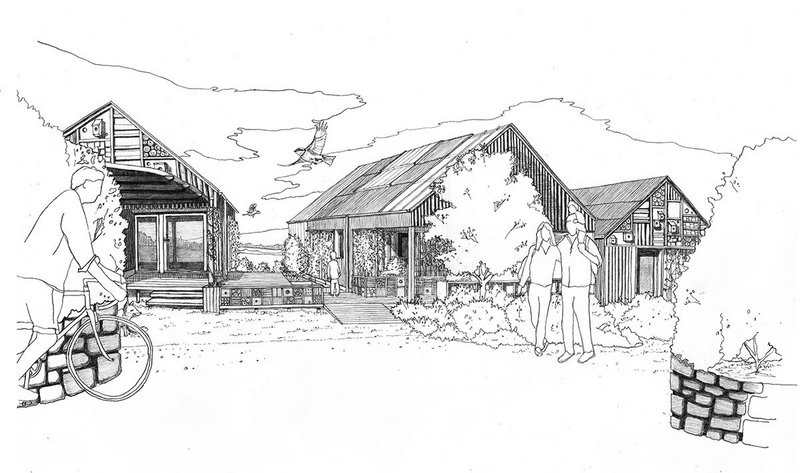 Naturehaus by Rob Hilton/Hilton Barnfield Architects
'Innovation doesn't have to be complex,' states Rob Hilton, and indeed every aspect of Naturehaus is carefully considered to offer a simple and sustainable alternative within a traditional design.
'It tells you a story: from plan to visuals, everything links to how the house works,' said Kristofer Adelaide. 'It is easy to buy into what they are talking about.'
Constructed from standard-size OSB panels, the house is designed to be recycled at the end of its life. It includes compostable toilets, on-site renewables, rainwater harvesting, habitat creation, wildlife corridors and even the use of ground screws rather than conventional concrete foundations to minimise disruption to wildlife. With such details, the designers estimate that their proposals would lead to a 90 per cent reduction in embodied carbon compared to conventional construction.
All the judges described the presentation, drawings and models as 'engaging, beautiful and well considered'. The deciding factor in not naming it overall winner eventually came down to size of the plan. 'It has a large footprint and we are trying to push compactness,' commented Jan-Carlos Kucharek. 'But this doesn't take away from the fact that it is a very strong concept and as a proposition it looks really considered.'
Off Grid 2030 was produced in association with Norbord