In the first of a new series, Michael Willoughby looks at the ceramic tiles market and gets some style pointers from the industry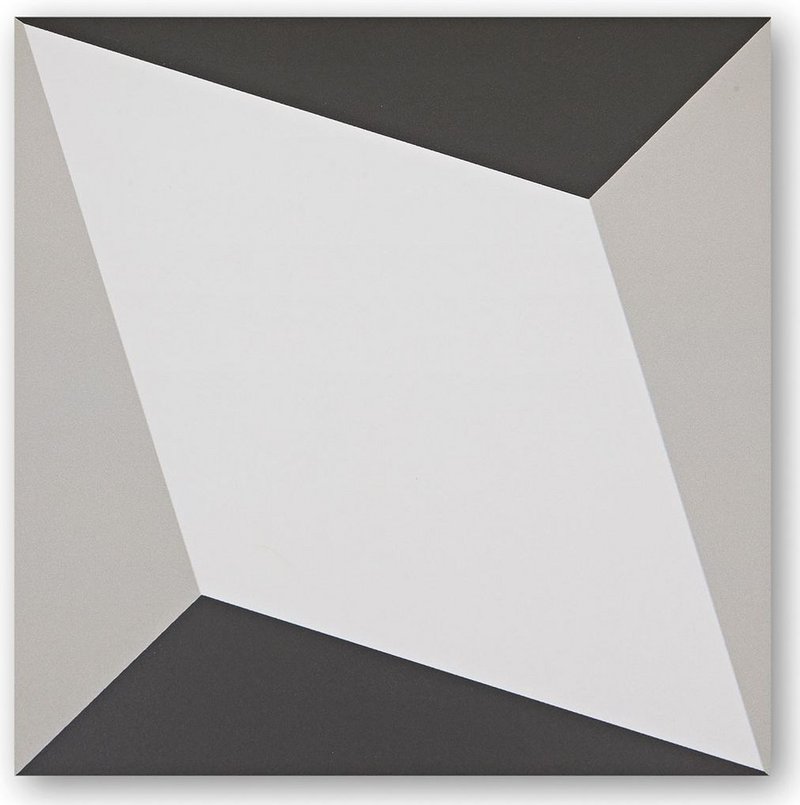 Wall tile trends are set in Italy and Spain with products premièred at two annual shows, Cersaie Bologna and Cevisama Valencia. A few companies have their own designers; but the rest follow behind. Andrew Chappell, area manager of VIVES Ceramica, bemoans competitor 'plagiarism' ­– most recently made possible by the technological advance of rotocolour printing on tiles.
Bigger is better for many buyers: Michele Colò of Ceramiche Caesar says the large format tiles his company debuted three years ago are increasingly popular, prompting it to roll out even larger sizes of up to 320cm across.
But trends move slowly, points out Colin Roby-Wexford, sales and marketing director at Fired Earth, because it's only in hospitality that tiles are likely to be replaced.
While the fashion for tiles that mimic materials such as wood, concrete and even chipboard is a few years old, it is proving slow to progress, perhaps due to ceramic and porcelain being more durable and easier to clean than natural products.
Roby-Wexford claims colour is 'replacing stone and wood lookalikes' but Lutzía Ortiz Miralles, head of product design and ceramic trends at Instituto de Tecnología Cerámica, says designers are creating many new lines, including those that look like floorboards. And Kaza Concrete's Weave design might be taken for rubber, says Domus' sales manager Jules Achard.
Two of our tile design mavens say tiles are getting more colourful and Achard adds that 'neutrals' is one of the least searched-for terms on a popular materials procurement portal. As to what colours are in favour, it depends who you ask. Roby-Wexford is seeing more northern European or Mediterranean grey-blues and pale pinks, with bolder pinks, reds and yellows in hospitality. Levi Wright, architectural specification manager at CTD Architectural Tiles, sees a shift to dark navy or pastel colours, and a move in metallics from copper to gold. Achard adds that 'Millennial pink' is hanging on but that the trend is for mid-century colours such as wine-red, green and mustard. Ortiz-Martin also sees a 'new art deco with an alliance of tradition and design... grey, moss green, intense blue or black'.
Experts disagree as to whether geometric patterns – a gift of water-jet technology – are in fashion or on the way out. Ortiz-Miralles believes they 'play a major role' and Roby-Wexford and Chappell agree. But Achard thinks people have 'had enough' of them and are moving towards curves and smaller, tessellating shapes.
A trend that most experts are ready to call time on are glass mosaic tiles as found in bathrooms up and down the land. Roby-Wexford reports they are 'not doing so well', while Achard says they have been replaced by ceramic and porcelain in wet rooms. But that doesn't mean glass is dead. 'People are instead looking for arabesques, fans, and foil-backed antique styles for feature walls,' says Roby-Wexford.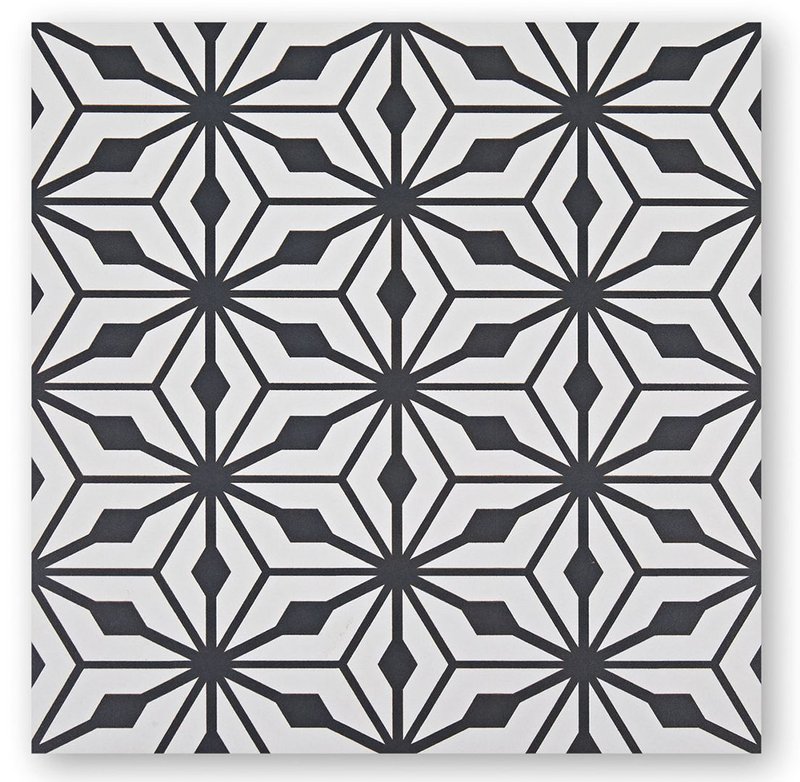 Fired Earth
Fired Earth's 20cm by 20cm by 1.6cm porcelain tile from its Encaustic range (£8.99) is handmade in Portugal in four colourways. The designs follow a direct influence from the 12th century Cistercian potters. Retaining a Mediterranean feel, the tiles make a style statement wherever they're used. The popularity of the floor tiles has encouraged Fired Earth to create its range of wall tile patterns.
Slightly more sophisticated and, at 30cm by 30cm by 1cm, a bit larger, is the firm's Sorrento (£8.83), a highly decorative porcelain tile designed to add depth and pattern to a room. Named after the Bay of Naples town famous for its chic hotels, they pick up on its mid-century vibe and bring considerable flair in nine varied designs from the 18th century-style Caselle to a far more contemporary Nizza.
---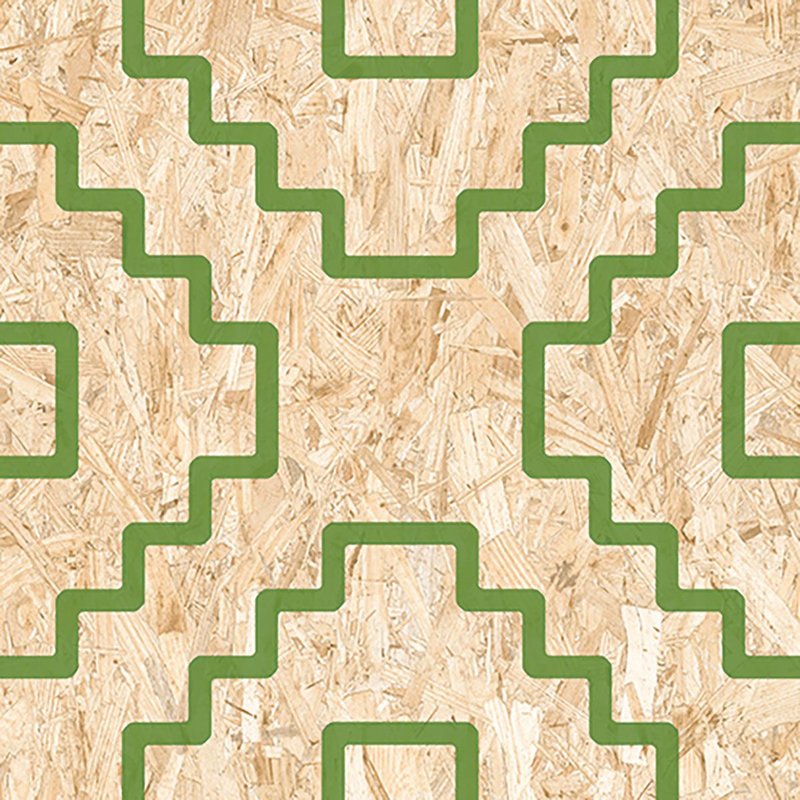 Vives
Tiles are getting increasingly large, and Vives' 45cm by 120cm Kamala concrete effects are some of the largest. The landscape format reduces the requirement for grouting and boosts homogeneity. Kamala consists of the base tile available in white, cream, grey and graphite. These are complemented by fresh designs with a contemporary character including geometric patterns. The range also includes two pure white wall tiles, one in matt finish and the other in gloss.
Vives is also the company behind the Strand range of porcelain tiles (above), which imitates chipboard, and the Stracciatella range – the terrazzo tile made from the same material so it can be used outside and with oversize marble inclusions that architects particularly like.
---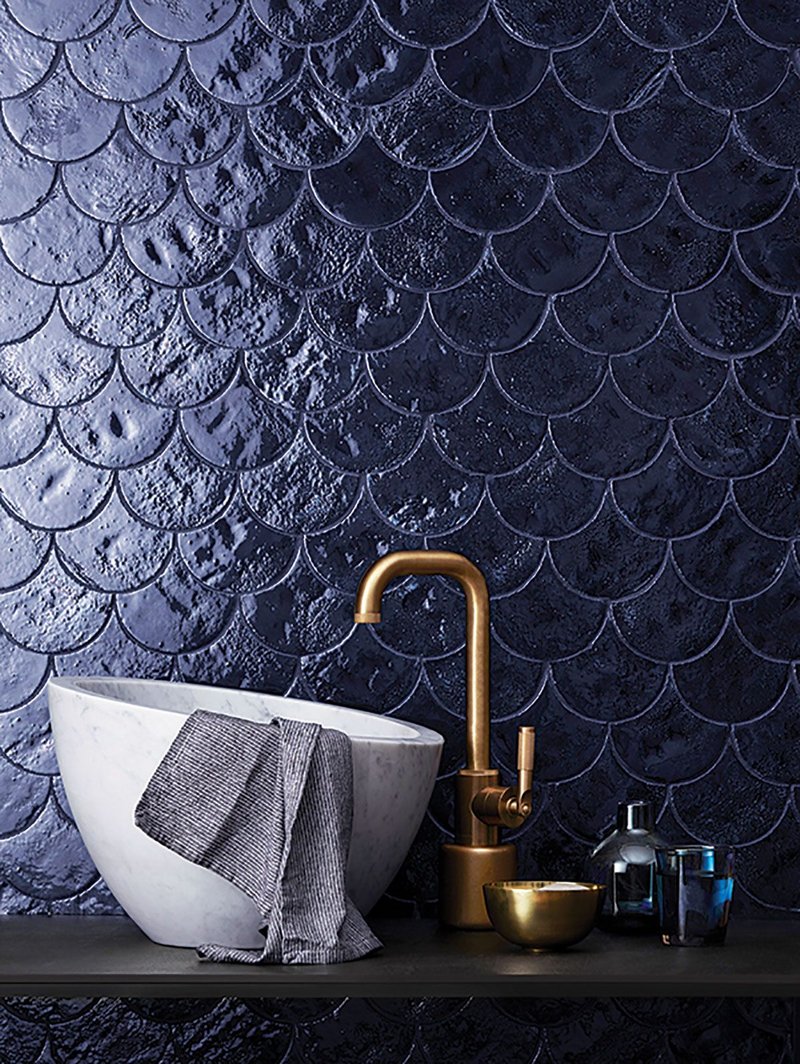 Domus
The south London-based company launched Note's undulating rhythmic Kaza tiles at Clerkenwell design week in 2017. The product was inspired by sand dunes and traditional weaving techniques and consists of three individual styles in two different sizes – 'Maldives', 'Kalahari' – and a flat piece. The design studio likes to describe the product as 'liquid stone'.
Far more traditional are the company's handmade tiles from central Portugal, which come in a variety of shapes from triangles to hexagons via scales (below). Additionally, the New Terracotta collection encapsulates 'wabi sabi' – the beauty of imperfections. Since each tile is made individually by hand, no two are ever the same, resulting in a tactile quality to the finish and shape. Subtle shade variations, irregular edges and small imperfections are part of the time-worn aesthetic, making no two tiles the same.
---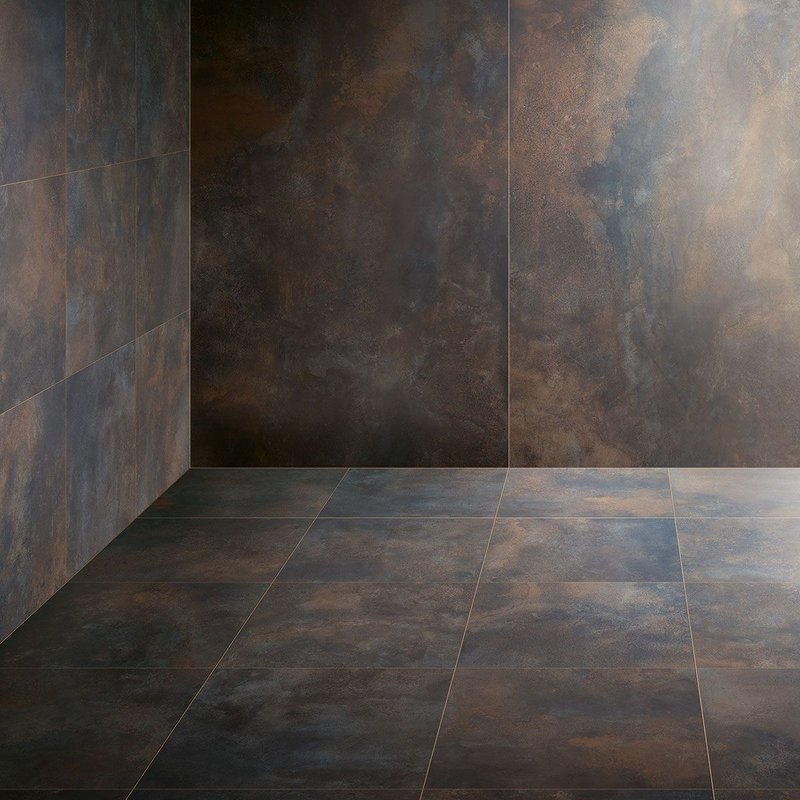 Ceramiche Caesar SPA
Technology is helping manufacturers make ever larger slab sizes, but Modena-based Ceramiche Caesar Spa has released the largest yet with its Project Evolution range (pictured), 160cm by 320cm, some inspired by stone and marble and allowing an entire wall to be covered. The 6mm thickness means holes for services can be drilled. The super-large tiles allow a continuity of joint between the floor and wall tiles.
Meanwhile, the company's Reef tile was most popular at the Bologna fair in September and is ocean blue but with textures reminiscent of Corten Steel. The 'burnt' tiles are complemented by brush-surface options with micro-abrasions on the surface, the former more minimal and the latter more decorative.
Also popular is 3D decoration. The Core range, inspired by natural and volcanic stone, resembles waves with the projections and hollows creating an interplay of light and shadow.
---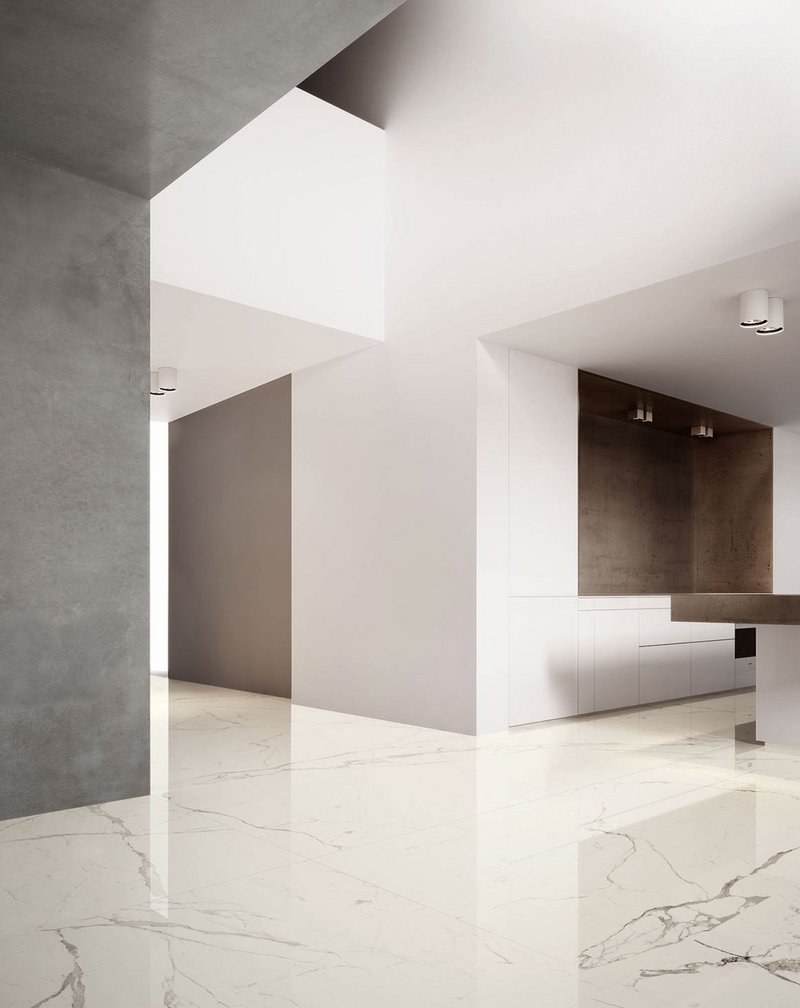 CTD Architectural Tiles
Working with Cevica and Harmony, the Saint-Gobain subsidiary is creating handmade effects such as rustic edge and fish scale designs – making them an idea feature in a bar front or behind the bar.
CTD is also going large on slimmer wide-format porcelain tiles at just 6mm wide. Marazzi's Grande range has a strong marble and concrete look for a collection of porcelain stoneware slabs. These are suitable for both horizontal and vertical flat surfaces, from design features to the facades of buildings, either indoors or exteriors. The material (6mm 120cm by 120 cm and 120cm by 240cm) can be made to measure and laser cut to meet all project requirements. The Marble look comes in eight colours – Golden White, Lasa, Statuario, (below) Altissimo, Raffaello, Brera Grey, Frappuccino, Saint Laurent – and two surfaces: natural and lux. The Grande Concrete Look comes in eight colours: Sand, Crete, Mud, Smoke, Graphite Natural surface.
---