Decorative architectural finishes provide innovative solutions to noise and light problems in buildings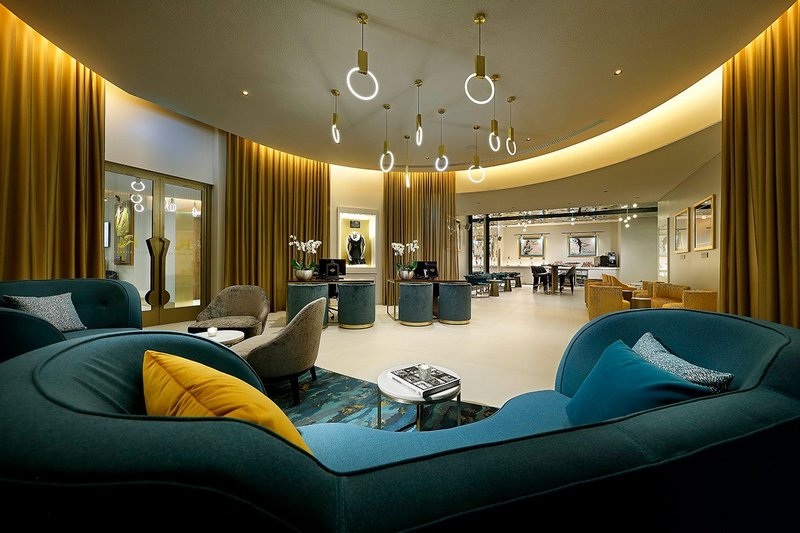 Oscar Acoustics' SonaSpray fcx decorative acoustic finish at the Hard Rock Hotel, London.

Credit: Scott Brownrigg and Adnitt Acoustics
Enhancing a room with quality acoustics that allow for easy conversation or peaceful relaxation is important to health, wellbeing and the enjoyment of any setting.
For over 40 years, family-run acoustic decorative finish provider Oscar Acoustics has developed innovative solutions to noise and design-based problems in residential, commercial and public spaces.
The company's range of architectural acoustic finishes passively absorb sound energy for a calmer, quieter space without compromising design.
SonaSpray textured finishes and Oscar Elite smooth plaster are ideal for use on most substrate configurations. SonaSpray's simple, single-coat application reduces project times and costs, while Oscar Elite's unique sandable topcoat allows for smooth coatings even on complex shapes.
Oscar Acoustics' Evo-Blade infinity razor edge trim is designed to work seamlessly with acoustic and conventional plasters for a quality finish that lasts.
Evo-Blade circumvents the common shortcomings of similar products, such as visible cracks and dust stains. Its shallower angle ensures the trim remains invisible, adding to the infinity edge illusion and it is compatible with almost any off-the-shelf lighting strip.