Stavio, a high-end washroom range, launches to shake up the commercial, leisure and private health markets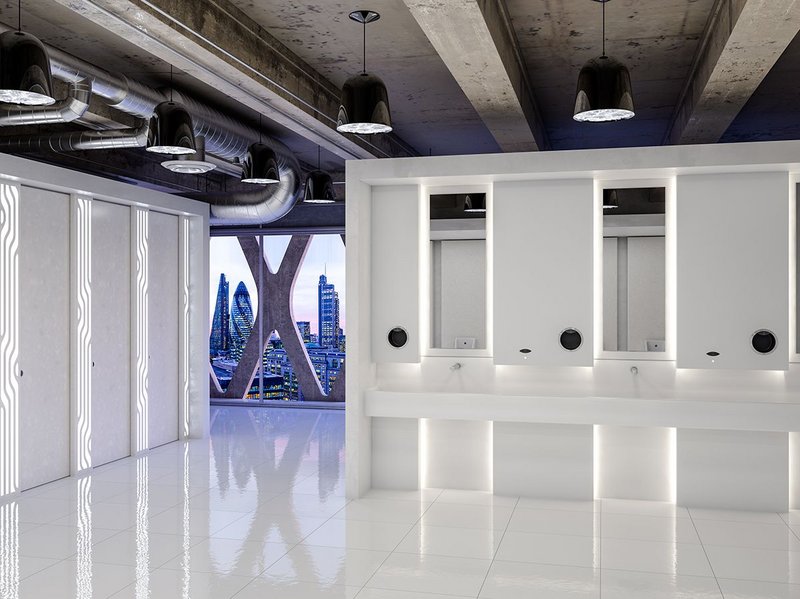 A passion, a source of inspiration and an extraordinary team. Stavio draws on the arts to create the perfect washroom experience – expressing comfort, privacy and architecture with sophisticated design and cutting edge technology.
Washroom experiences have changed, image is now an important part of washroom design and maintaining a superior image within the washroom is one way for users to differentiate and improve satisfaction.
Having been at the forefront of washroom innovation for almost 20 years, Focus Washrooms is launching Stavio, a revolutionary one-stop solution for premium washrooms. Specialising in world class washrooms, Stavio takes up a unique place in the market. Offering a one-stop service for truly bespoke washroom projects, through a wide choice of configurations, designs and finishes, the possibilities are endless.
'Stavio has arrived to deliver the world's finest washroom experience,' says David Davis, CEO and co-founder of Stavio. Combining expertise, exceptional finishes and unique materials, Stavio is more than prepared to cover the latest industry trends, from individual cubicle rooms with audio, through to advanced hands free operation.
It's not just Stavio's design, patented processes and cutting edge technology that set it apart. Stavio breaks convention by managing the entire washroom fit out process from start to finish. The company will work closely with architects, contractors, designers and private clients to deliver washroom solutions for commercial, retail and hospitality projects. High-tech off-site fabrication reduces lead times and speeds up installation.
Patented processes and finishes – elegance meets functionality
Combining the company's long design heritage with patented processes, Stavio's commitment is to create truly exceptional washrooms for premium locations such as commercial developments, premium leisure facilities and private health establishments. Stavio offers prefabricated modular units that allow ease of installation and fully integrated systems that are versatile enough to fit into an existing building and designed to offer ultimate flexibility in specification.
'Our mission is to provide the best washroom experience in terms of privacy, comfort and style,' says Kevin Dunham, Stavio's director. 'By breaking convention we will offer not just premium, patented processes, but also inspired design and a 'one-stop' service. When only a world class washroom will do, Stavio is the new first choice.'
Stavio's innovative patented processes give the appearance of solid surfaces such as granite and marble, with a seamless effect.
Cutting edge technology ensures world class levels of comfort, privacy and style
While Stavio's materials may be at the forefront of washroom innovation, clients are also able to benefit from the very latest technology. Stavio's washrooms boast cutting edge technology throughout. Individual cubicles are completely enclosed, with floor-to-ceiling partitions and sealed doors, individual lighting and audio. And while advanced hands-free operation ensures high levels of comfort and hygiene, the modular units ensure easy ongoing maintenance. A range of accessories complement the high-quality finishes and design.
For more information and technical support visit: www.stavio.com
Contact:
01707 254 170
---