Could you sell yourself to the retailers?
Now in its third year, Retail Design Expo, with over 300 exhibitors from all branches of retail design, marketing, visual merchandising and construction, is establishing itself as the go-to event for UK shopfitting, pulling in manufacturers and suppliers from Europe and further afield.
There was a time when retail clients seemed highly suspicious of architects, whom they felt were not versed in the 'dark arts' of retail design and customer psychology. But, with architect Bev Dockray of London-based Coppin Dockray signed up for one of the event's seminars, perhaps that's changing. Since being founded, the firm has openly courted retail clients, and first came to PIP's attention with its unlikely reinvention of a Dartford warehouse shed as a glamorous and indulgent showroom for the high-end Crosswater brand, appended to Threefold Architects' bold timber office fit-out.
Having taken the bathroom showroom all the way from inception to completion in a mere eight months, Coppin Dockray's RDE seminar is appropriately titled 'Creating retail projects quickly and flexibly' – hopefully allaying two of the main concerns that might be voiced by a potential retail client. Dockray thinks this is probably why most retail firms have their own in-house architects working on their fit-outs; a situation she believes is gradually changing.
'If you'd asked me 10 years ago I'd have conceded that architects were probably not clued up on retail and branding strategies but I think that's changing,' she says. 'There's a lot more information regarding retail strategies and how to design them in so architects can be much more genned up than before – and retail psychology is not rocket science.' Dockray feels architects are well placed to simply think about retail design problems differently and to bring something new to the table. This, she says, has been exemplified in the Regent Street Windows project, the annual summer initiative which sees teams of young architects paired up with high end and high street names to reinvent their window displays. It 'always produces something surprising and spectacular', she says.
Of course, architects might have their own hang-ups about a sector that, being trend-based, will have the concept of refurbishment and change built into its lifecycle, with the sustainability and waste issues this throws up. Here too, Dockray thinks architects can bring intelligence: 'We're good at building in flexibility to generate designs that can accommodate reuse.'
She cites the firm's work with Crosswater, where the showroom's structural frame system permits facing panels to be changed, modified and rehung; or its trade show installations that allow reuse of elements in ever-changing configurations, as examples of how architects can reduce the potential profligacy in the sector.
But there can be joy in temporariness as well as burden. 'By its nature the retail world is fast-moving. For architects it can be an exciting test-bed for much bigger ideas and agendas,' Dockray concludes.
Retail Design Expo runs from 8-9 May 2017 at Olympia, London
---
PIP takes a look at a selection of products exhibiting at this year's show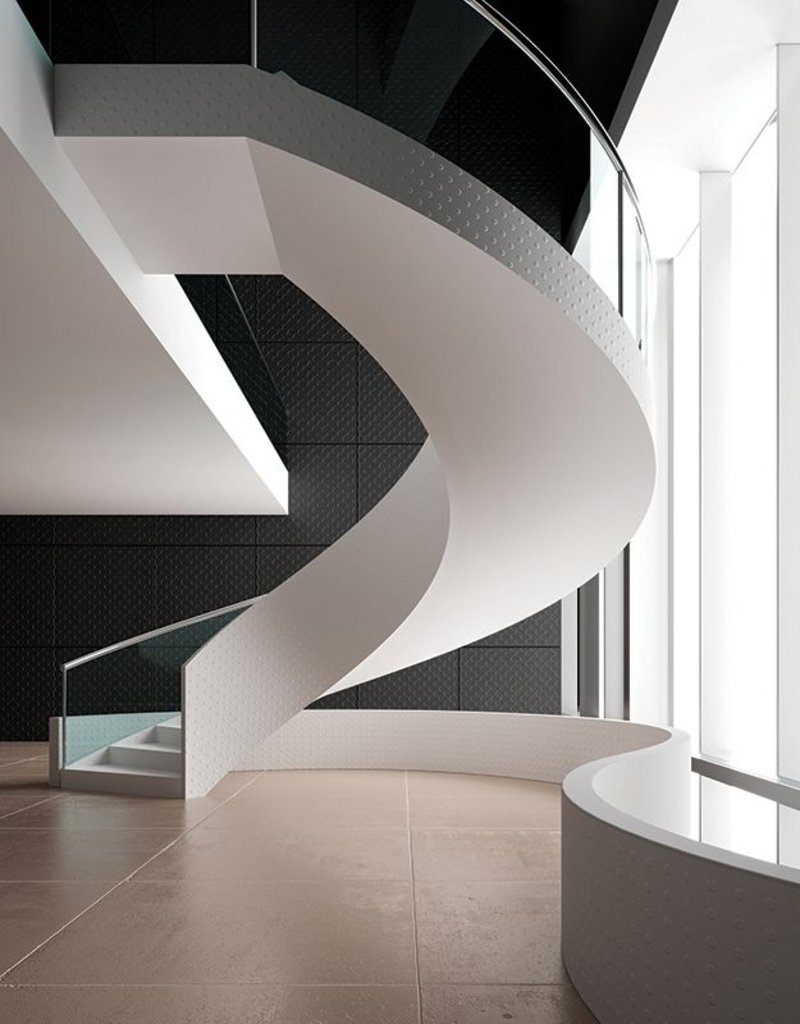 Hi-Macs Structura
LG Hausys
Exhibited on LG Hausys' stand will be the firm's new HI-MACS Structura 3D textured surface, equally suitable for retail or domestic environments. The solid surface material is available in 10 standard designs and 10 colours but can also be custom formed to suit the needs of any project. While it's ideal for interiors, it's also strong enough to be used externally, where its large-scale patterns can create a dramatic effect, even viewed from a distance.
Stand G31
---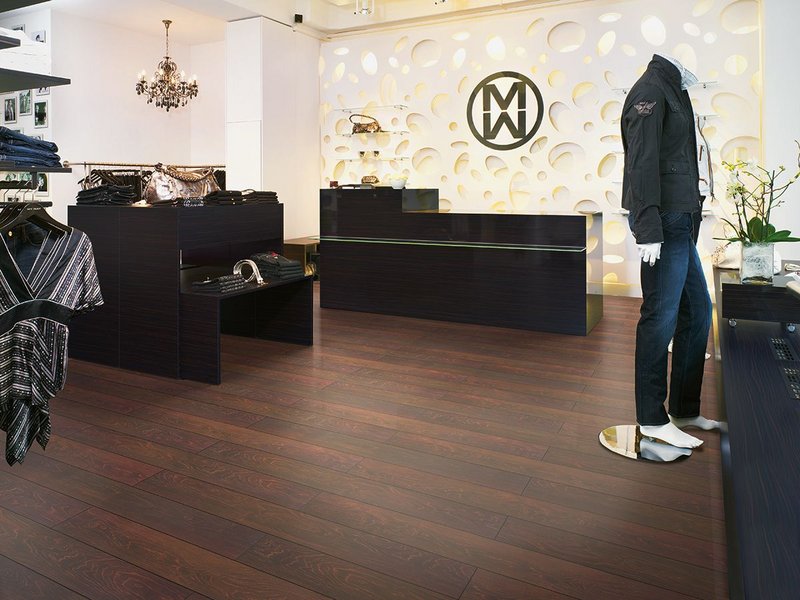 Surface Finish Range
Surface Styling
Surface Styling boasts over 12,000 products in its extensive laminates, solid surface, decorative panel, flooring and worktop ranges, offering a one stop shop for specifiers. It will be showcasing the latest additions to its range at the Expo, including its Fenix NTM nanotechnology surfacing, Malmo luxury vinyl flooring and Swiss Krono One World decorative panel collection (pictured). If your interest is piqued you can avail yourself of the 24-48 hour sampling service.
Stand P20
---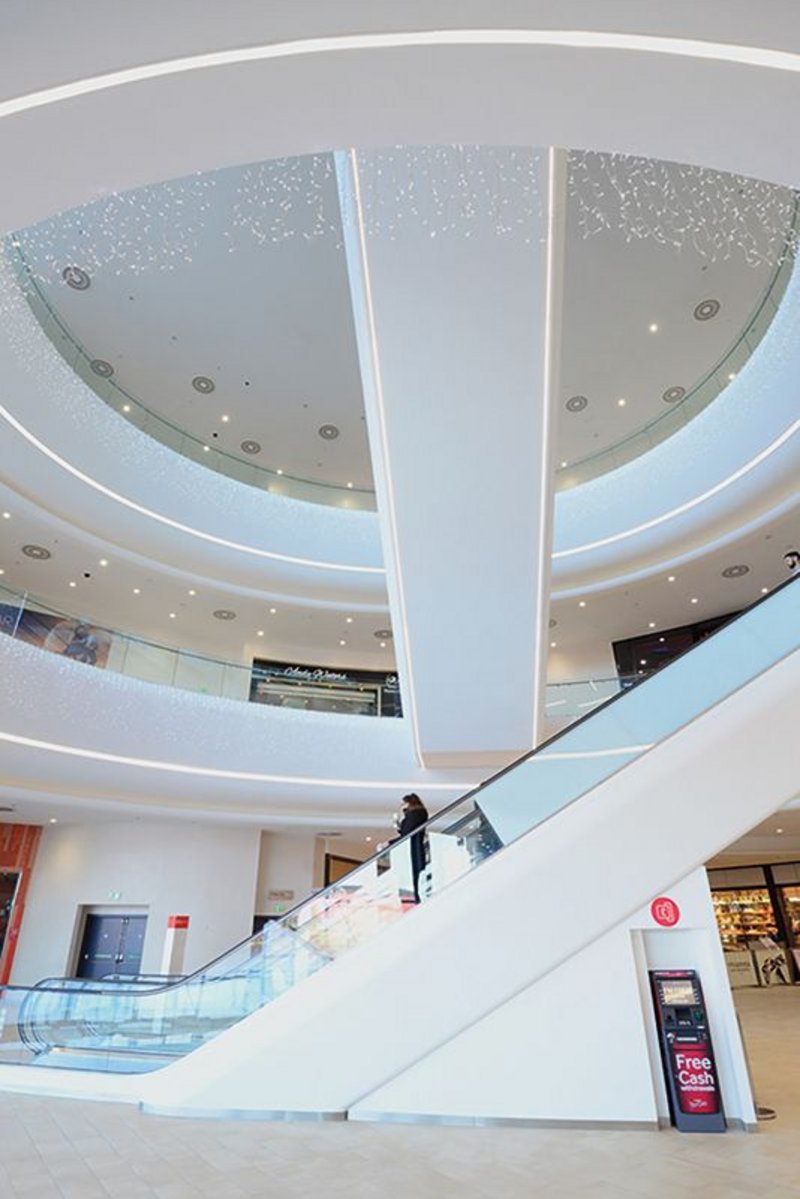 Gyproc Habito plasterboard
British Gypsum
With the robustness suited to retail environments, British Gypsum is exhibiting its Gyproc Habito range, supporting 15kg with a single no 10 woodscrew – reducing the need for plywood pattressing behind it, which, the firm argues, speeds up installation. BG is so convinced of the product, it will be reconfiguring its Expo Habito installation every few hours, transforming it from one kind of retail outlet to another in minimal time: a kind of 'Changing Rooms' for shops.
Stand T20
---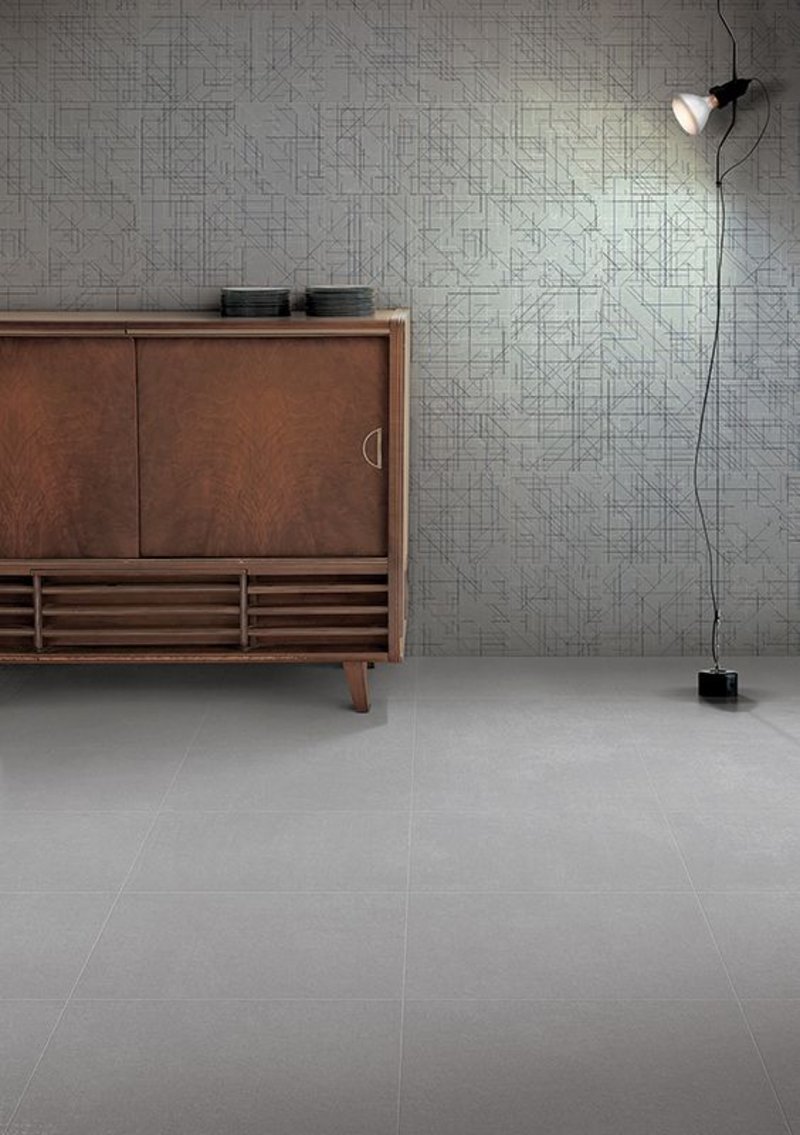 Layers
Ceramiche Caesar
Technology, interconnected networks and close-ups of circuit boards seem to be the inspiration for Ceramiche Caesar's new range of porcelain stoneware tiles. The range is available in matt finish in eight subtle background tones with highlight 'Wire' colour overlays. But while the aesthetic influence might be the microscopic, the tiles are far from tiny, available in four square and rectangular modules from 300x600mm to 1.2mx1.2m.
Stand H40
---