Look lively! Sleep Event's coming up…
Stoke yourself with Red Bull, as sleep is probably that last thing you'll be wanting at what's been described, albeit by the organisers themselves, as 'Europe's leading event dedicated to hotel architecture and design', with almost 5,000 people attending the two-day show in London. The British Hospitality Association has monitored a 7% year on year rise in tourism numbers to the UK – and all of those need beds. And with Brexit uncertainties driving down the value of the pound, guests are blessed with more choice for their money. Quality of bedroom design thus becomes a key factor.
So genning up on how the industry is moving with some of the 'foremost influencers shaping global hospitality' might be just the ticket. There'll be a nod to London's The NED hotel, sitting in Lutyens' former Midland Bank building in The City, with French interior designer Tristan Auer's 'Revival of a Myth' seminar, looking at how building histories can be translated into design inspirations for refurbishment. This might apply to his own luxury works in Paris, rooted in his experience with Christian Liaigre and Phillipe Starck; whether he's going to mention its more political significance with regard to places such as Banksy's Walled Off Hotel in Bethlehem is open to question…
There'll be food for thought from Singa­pore-based WOW Architects, who will be giving a seminar on 'New Concepts of Luxury', based on efforts to create 'new meaning in hotel luxury'. That goes beyond ensuring that, as a designer, you're incorporating sustainability into an essentially profligate industry which is constantly encouraging us to use the same towel twice. Responsible for no doubt jaw-dropping resorts in the likes of the Maldives, WOW argues that it doesn't want to give into the culture of 'more', but 'memory creation, giving back and participatory design'. I'm all ears – the both of them.
Day two poses the question that rests on everyone's lips at some point in their lives, 'Does love lead to loyalty?' Admittedly, it's not your partner or therapist that's involved here, but what's good for the goose is good for the gander and it's hoped that panellists New York firm Stonehill & Taylor, London's MKV Design and Italian practice Il Prisma can offer some industry-focused insights into what you need to do as a designer to create the kind of hospitality experience that will have guests buying into the brand again and again.
There's got to be something to it: it sure worked for the BBC series Doctor Foster, and the Parminster Travelodge that the GP kept finding herself holed up in – a brand fidelity that far exceeded anything her philandering hubbie ever offered her…
---
The Sleep Event runs at London's Business Design Centre from 21-22 November
---
PIP takes a look at a selection of products exhibiting at this year's show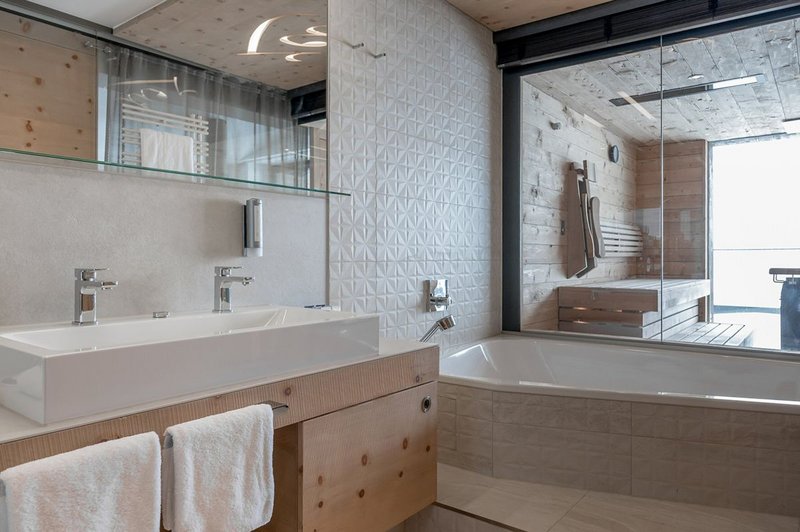 Kaldewei
Duo and Cono range
There's as much fun to be had off piste as on at the Gotthard-Zeit Hotel in Ötztal, the Austrian Tyrol, where Kaldewei was specified to fit out the luxury bathrooms at the four star ski hotel and wellness spa. And if the distant rumble of avalanches is distracting you, you can repair to Kaldewei's decadent Duo bathtub with integrated Sound Wave bathroom audio system. Its Cono luxury basins were also fitted in ensuites, allowing guests to gargle while in Obergurgl Hochgurgl.
Stand V10
---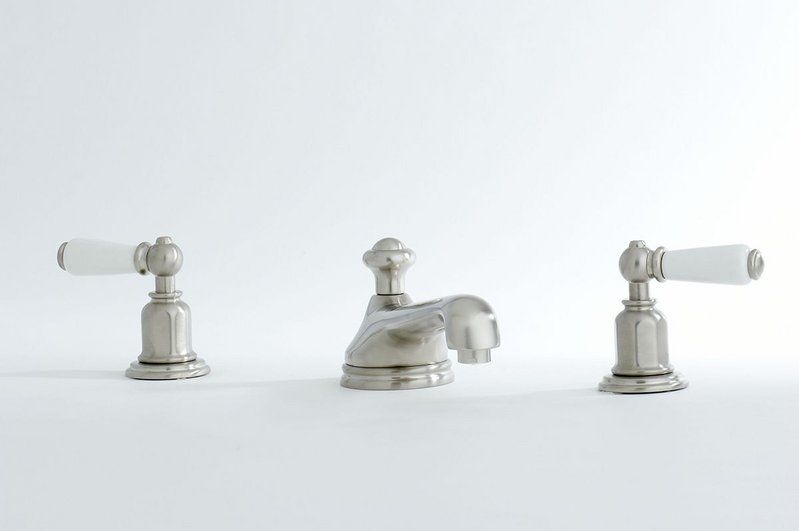 Perrin & Rowe
Traditional taps
Remember the good old days when everything was so much clearer and black and white? No crackpot communist dictatorships ready to go ballistic, no jumped up millionaires come TV celebs with their finger on the button. It's at times like these that staring at the mixer tap demands too many decisions from the world weary at their morning ablute. Thank God for Perrin & Rowe's Traditional range, whose 'on or off' design provides a stiff upper lip in a world that's falling about our ears.
Stand M7b
---
Astro lighting
Void
Perhaps Astro was influenced by eccentric French writer Georges Perec's 1969 crime novel 'A Void' when it came up with the name for its latest minimalist trimless downlight. It makes for a strange read; more so with the slow dawning realisation that there is not a single 'e' in its whole 300 pages. Void, by contrast, offers a range of colour temperatures, sizes, colour rendering and bezels. Try taking all the 'e's out of that lot and still have it make any sense.
Stand M10
---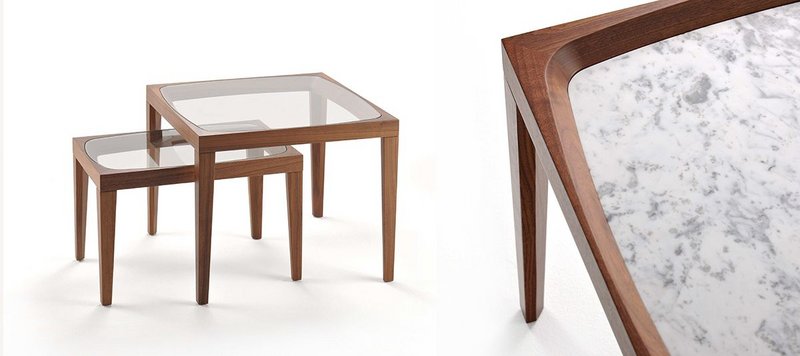 Morgan
Goodwood collection
I'm reminded of lazy afternoons after a slap up roast watching the Sunday matinee, tea and biscuits on the nesting tables. The prosaic allusion might not quite fit in with furniture maker Morgan's aspirations for highly crafted, bespoke furniture, but at least there's an aspect of intimacy, which might serve it well in the bedroom department here. Workaday domesticity however is effectively countered with its decadent use of chamfered timber, glass and veined marble. Sweet dreams!
Stand M23c