Specification favourites from Inside Out Architects' residential associate Anthony Hall and commercial associate Philip Russell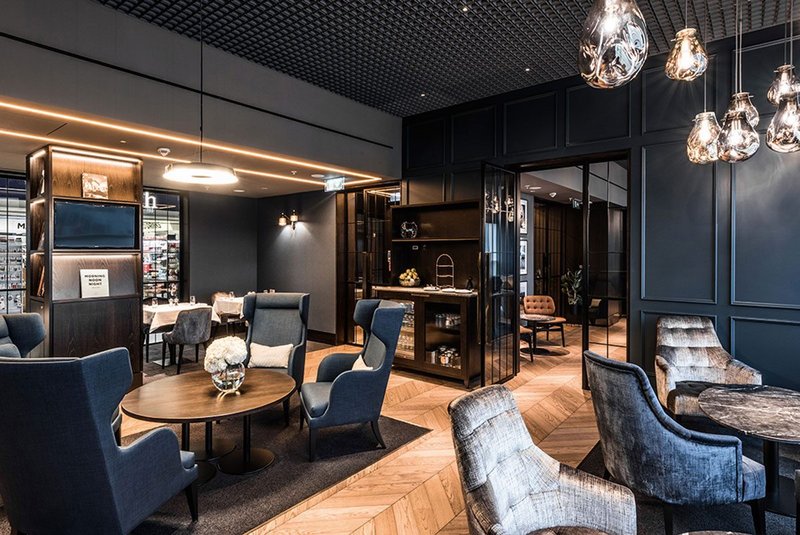 Open-cell Ceiling
Concealing undesirable ceilings and services in commercial space is challenging when fire strategies require high free airflow percentages. We used Ceir's Grigliati open cell system in our Clubrooms Airport Lounge project, which far exceeded the airport's airflow requirements. The rectangular panels are formed by 0.6mm thick aluminium monoblades set at two customisable depths and aperture sizes to create cubic faces. The blanket texture conceals well along the horizon, screens spotlight glare and mitigates visible ceiling fittings. The accessible panels, customisable finish and competitive price is a welcome shift from proprietary alternatives.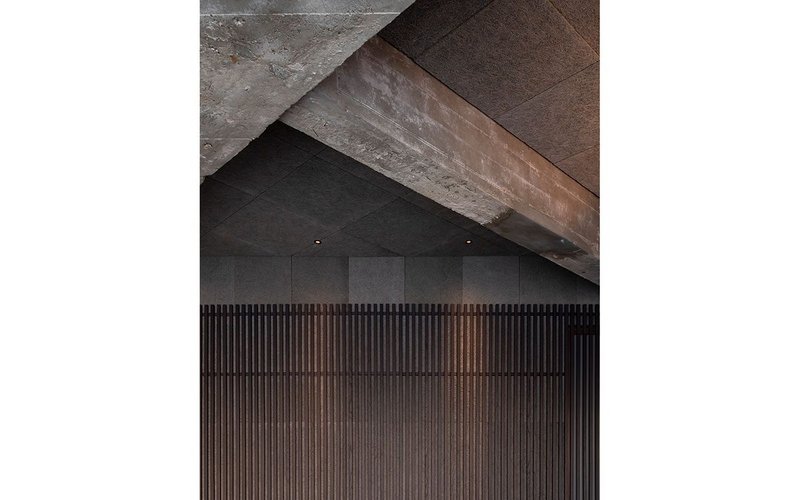 Credit: Jim Stephenson
Cement-bonded wood wool panels
We've been using cement-bonded wood wool panels as an internal acoustic treatment in both residential and commercial projects. We emphasise the importance of the acoustic environment to clients but cost is often a hurdle. Troldtekt panels are relatively affordable and make a considerable difference. Diverse colours, panel designs and installation methods mean they can still look quite different from project to project. At the recently completed Sanctuary Loft in Clerkenwell, the natural cement finish was chosen to complement existing rough textured concrete, with a bit of polish added by overlaying diffusing oak battens.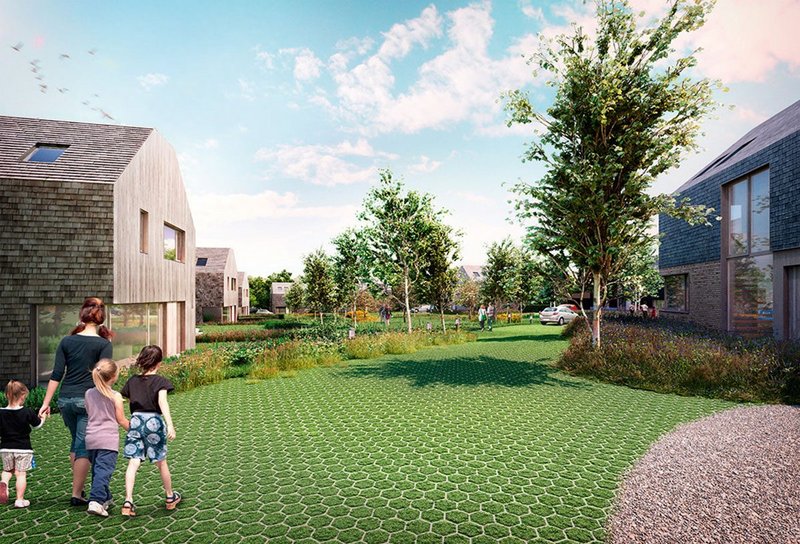 Cellular permeable 'paving' system
We are working on an innovative development of 14 Passivhaus homes in Kent with Gold Property Developments and contractor Southmill, which is due to complete later this year. A key principle of the project is to create a woodland community setting and a large area has been designated to communal landscaped areas. To legitimise the idea of a central woodland we wanted to mitigate the impact of conventional hard-surfaced roads. We used a cellular permeable 'paving' system with grass infill to make 'green roads', which prioritise pedestrians and enhance the natural character of the site, while aiding our sustainable drainage strategy.