Winners: Production Made Furniture & Product Award
Stretch Extending Dining Table
The other, equally placed, winner in this category is an extending dining table conceived to use the natural characteristics of formed ply. The form of the laminations enables the top to slide along a simple metal frame, exposing extension leaves stored in the table.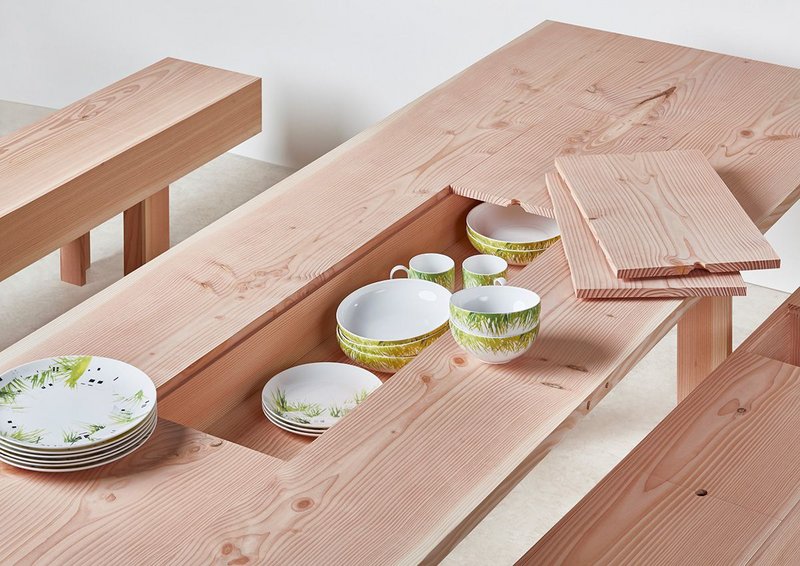 First designed in 2003, the original was much smaller and less successful. The 2015 redesign was based on overcoming issues with the movement of each lamination as a result of interior climatic fluctuations. The updated version is significantly larger due to these issues being resolved.
The judges were impressed by the way the design pushes the material, and by this elegant solution to a common problem.
---
Designer Pengelly Design
Maker/manufacturer Stonebridge
Client/owner Montis
Beech veneer supplier Furnierter Laubach GmbH & Co KG
Wood species European beech, birch or oak
---
Planks Collection
One of two joint winners in this category, the Planks Collection includes a dining table, bench, shelving, console table and lounge table.
Common to all is the additional function of storage to which legs are attached, providing easily accessible storage and preventing clutter on the working surface.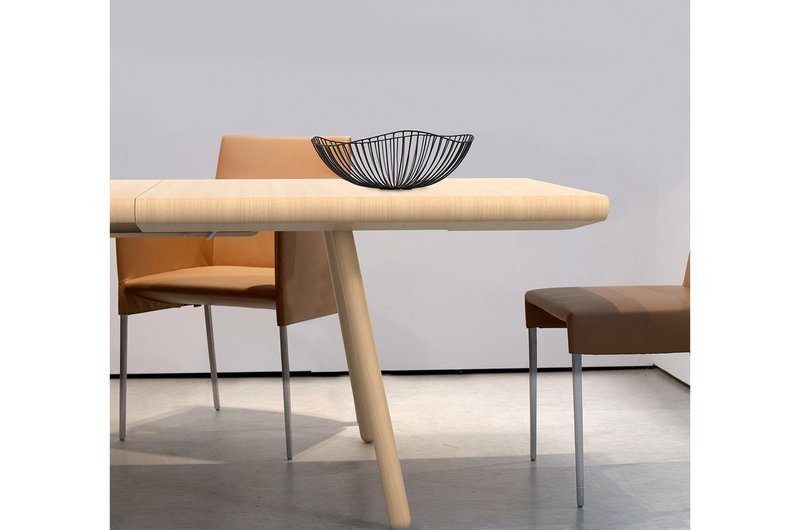 Full-width planks are used as the defining feature, both structurally and visually, to provide generous surfaces with uninterrupted wood grain that convey the impressive scale of the tree from which they are made. Narrower planks are joined to form structural rails to support the top. By adding a fourth plank to the underside, a hidden storage box makes good use of the otherwise wasted space below the surface. Four simple L-shaped legs, structurally strong yet physically light, connect to the side of the box and support the cantilevered top.
The judges liked the way that the collection expressed the integrity of the material, using it in the most effective way and bringing rationality to its design. They felt this would work in a number of interiors and for different users.
---
Designer Max Lamb
Maker/manufacturer Benchmark
Wood supplier Tyler Hardwoods
Wood species British Douglas fir or European oak
---
Shortlisted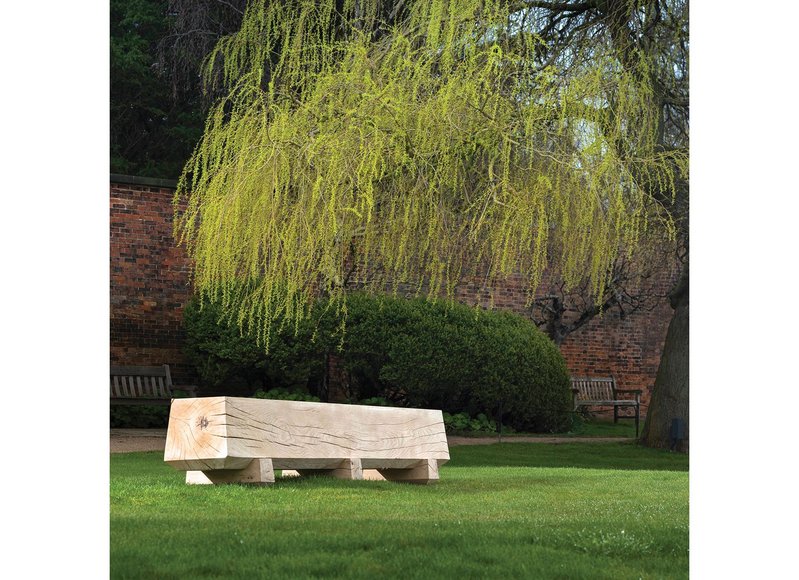 Shortlisted: Dyehouse Fall Bench

Credit: Designer Mark Lee for Dyehouse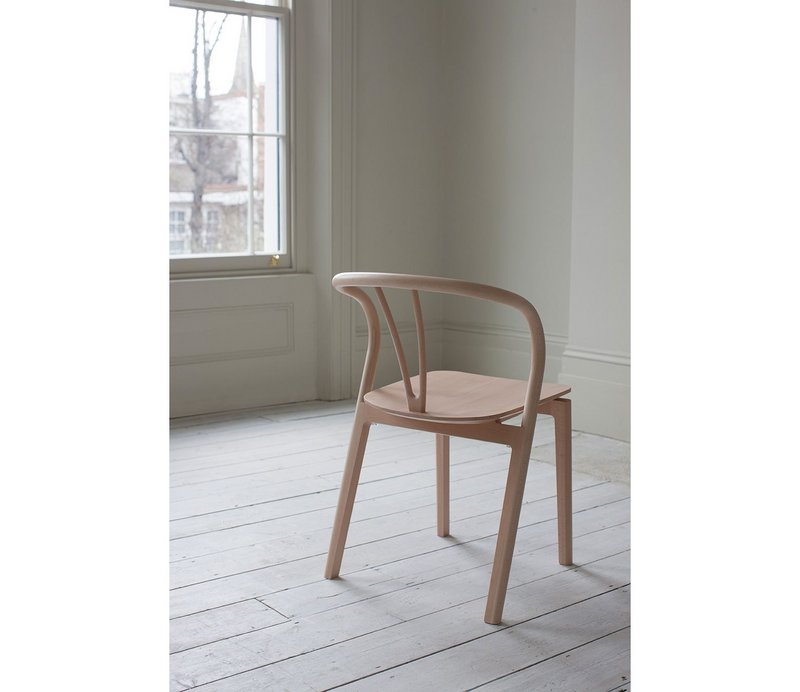 Shortlisted: Ercol Flow Chair

Credit: Designer t.n.a Design Studio for Ercol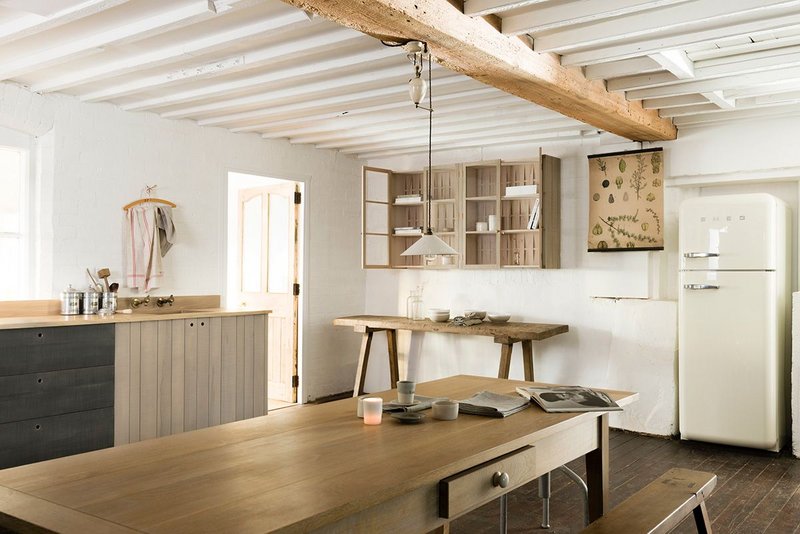 Shortlisted: Sebastian Cox Kitchen by deVOL

Credit: Designers deVOL design team and Sebastian Cox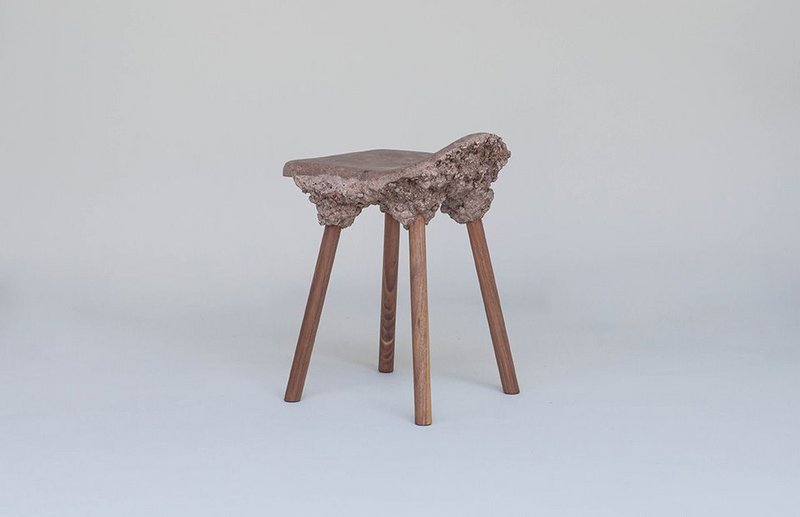 Shortlisted: Well Proven Stool

Credit: Designers Marjan van Aubel and James Shaw