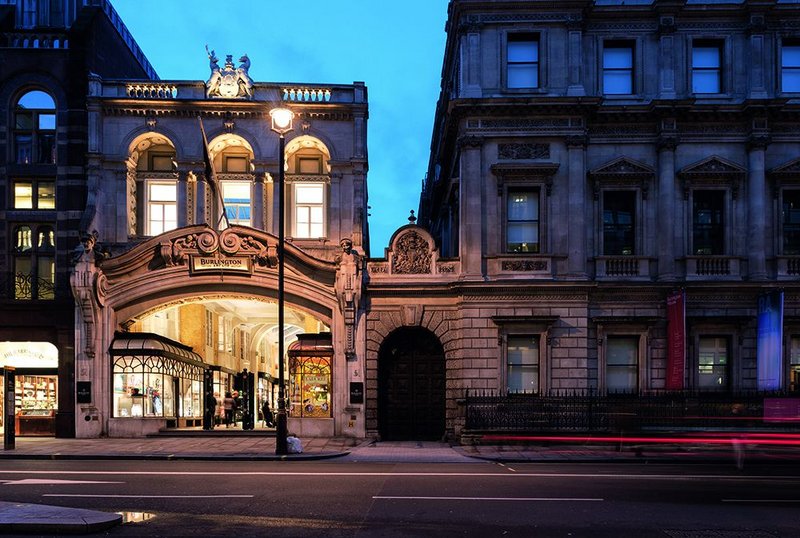 Like a bellowing comedy mouth in the stiff facadism of London's Piccadilly, Burlington Arcade, infamous in the 18th century for providing London gentlemen with 'Red Light' services, has had an illumination makeover to bring it into the 21st.
The owner, Mayer Bergman, was keen to re-establish the arcade as a key luxury retail destination and commissioned lighting consultant Speirs+Major to work alongside architect Blair Associates in the refurbishment. The client wanted the intimate ambience of the arcade restored with a minimal physical impact. Existing light fittings were removed and replaced with Cree XP-E LEDs that can be varied in temperature throughout the year to create different lighting effects. On dull summer days, 4,200K white light can be used, while much lower temperature and warmer 2,700K in winter emulates the glow of gas lanterns. The whole system is programmed to be able to change throughout the day, and can be completely altered with its DMX system for special events. The arcade's famous Piccadilly facade now has a layered lighting scheme, intended to highlight its architectural features and create a sense of drama to the street.
Suppliers for the completed scheme were, ACDC Lighting and Control Lighting, and the electrical contractor for the project was Polyteck.