Inflation, insolvencies and uncertainty are affecting work on construction sites in ways that might not be obvious to architects and designers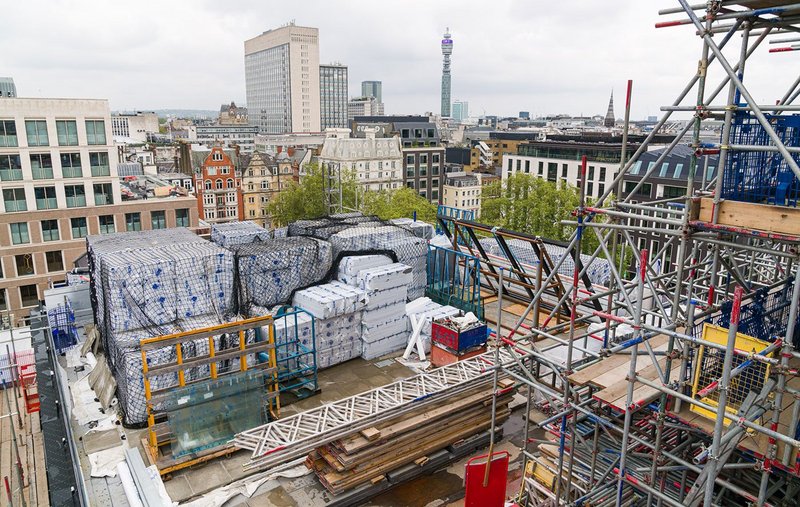 Buying building materials in advance to avoid rising costs can mean they are sitting around for months, increasing the risk to products, projects and people.
There are three pillars in construction: quality, sustainability and compliance.
Today, compliance is arguably the most important of these - evidenced by the enormous regulatory overhaul reflected in the Building Safety Act 2022. However, the compliance landscape is being reshaped in ways that might not be so visible to architects and designers.
One of the arresting findings of the Hackitt Report was a lack of 'consideration [by individuals] as to how work may interact with the work of others'. There's a professional imperative for building designers to be alive to the realities of the construction site, including an understanding of how clients are responding to market forces and supply chain challenges.
Data from tax advisory firm Mazars indicates that almost 17,000 construction-related companies were at 'significant risk' of insolvency at the close of 2022.
Imagine you're a contractor: you've negotiated a roofing package, then one of the companies goes bust. Suddenly, you must explain to the client that the work that should have started two months ago is delayed even further - meanwhile, raw material prices have shot up, dragging product costs up in tandem.
Approaches to procurement
Materials prices across the UK construction industry in September 2022 were over 16 per cent higher than a year before and experts anticipate that this high rate of inflation could persist into 2024.
In response, we are seeing increasing numbers of contractors looking to purchase or make advance payments to reserve materials long before they're needed, to get ahead of any future price increases.
This can be a smart solution - one that even contractual experts are recommending - but it's throwing up new complications.
Evolving Employer's Requirements (ERs)
When building materials are sitting around for months, there's a greater risk to the product, project and people.
In the past year, it's become commonplace for the main contractor's Employer's Requirements (ERs) to insist on insulation containing a flame retardant and for flammable materials to be covered in flame-retardant sheeting.
It is important to consider that a product that looks suitable on paper could end up being stored for much longer than usual and/or in an unconventional manner and to account for the practicalities of this within your specification.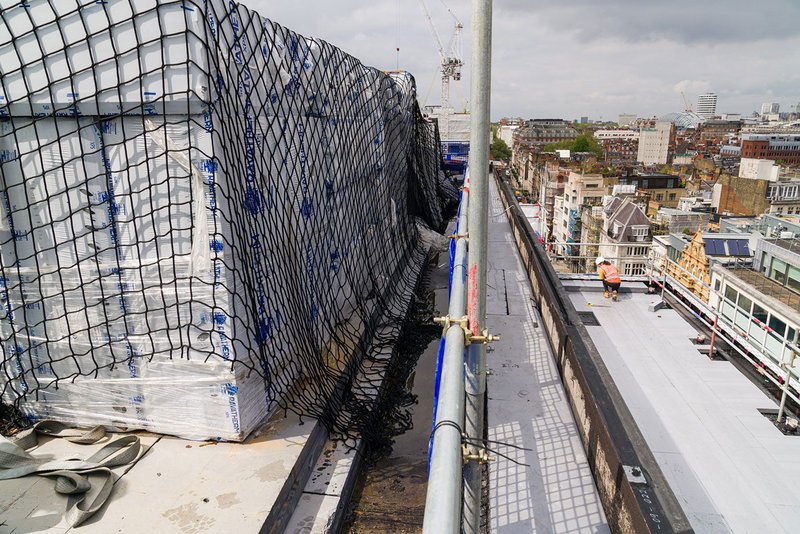 Contractors don't always realise that the product proposed as 'similar' sometimes doesn't match the expectations of the specifier.
Product substitutions
Terms in the specification allow named products to be substituted for another that the contractor deems equal or equivalent. However, contractors don't always realise that the product proposed as 'similar' sometimes doesn't match the expectations of the specifier.
Swapping for a cheaper product is a common way to minimise costs - even when it is not a like-for-like substitute. Many people are unaware that multiple XPS insulation manufacturers have quietly removed flame retardants from their products.
There's a certain amount of liability involved here, particularly if the material is going to be stored on-site for long periods of time: do you feel comfortable with the idea of a polythene tarp being the only safeguard against errant cigarette butts or power tool sparks?
Remember too that the roof system test t4 (BS EN 13051-5) is relevant only to the exact configuration of a flat roof system, meaning substitutions may involve unexpected retesting to ensure compliance with Broof(t4) and the ERs.
Protecting your original specification
Taking a more interrogative and prescriptive approach to specifying products could ensure compliance at every stage of the construction process, preventing unwanted or unsuitable product substitutions and accounting for factors such as storage.
Gateway 2, when the new Building Safety Regulator can begin to block the start of any construction project where there are doubts about the compliance of the design, will make this even more urgent.
My advice: don't risk it - protect your original specification and don't sub-contract material specifications to contractors.
For more information and technical support, visit ravagobuildingsolutions.co.uk

Contact:
technical.uk.rbs@ravago.com
---
Richard Powell is roofing sales manager at Ravago Building Solutions UK.