As we all settle down into long term home working, technology is making the virtual meeting much more realistic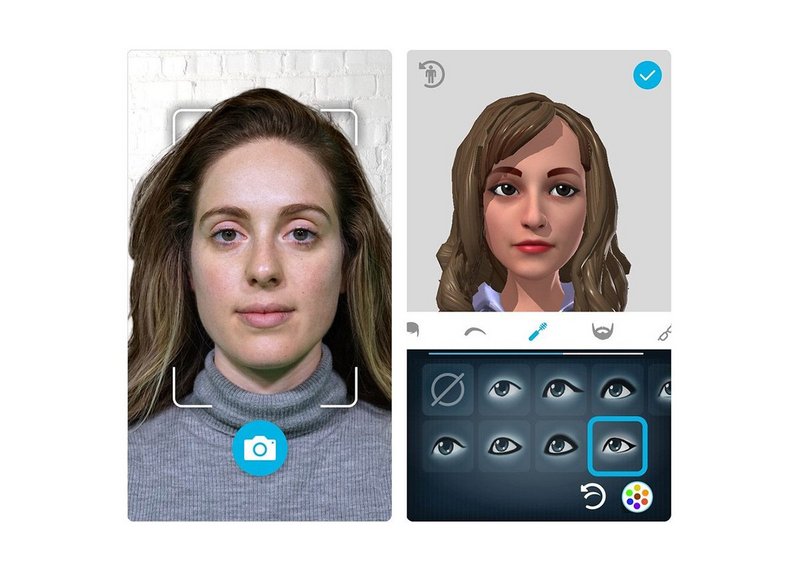 HTC Vive Sync allows users to build their own 3D avatar.
Our coronavirus-induced trend for remote working is fuelling interest in a new breed of collaboration technologies that more closely emulate the real-life sense of being together and in close proximity.
The likes of Zoom, Slack and Microsoft Teams might have experienced a spike in demand as businesses strive to keep teams connected during the outbreak, but the near future could see more uptake of systems using holographic avatars and telepresence tech, experienced using more advanced immersive hardware.
Augmented reality collaboration app Spatial focuses on digital design and enables teams to gather in a virtual workspace to interact with 3D models, videos, documents, and other digital content.
Individuals are represented as holographic avatars, constructed from 2D photos, which gesture, mouth words and even blink in sync with actual bodily movements and speech.
The system can run on HoloLens 1 and 2 and Magic Leap, VR headsets, mobile devices and, in a drive to pull in more users during the pandemic, via a regular laptop webcam.
The company recently formed a partnership with headset manufacturer Nreal, which makes thin, light and affordable AR glasses that attach to a phone. Architecture and construction are key sectors being targeted by the firm and the app can import 3D models produced in software like Rhino, Revit or AutoCAD if files are converted into gITF / GLB / FBX format.
Anand Agarawala, CEO and co-founder at Spatial, told RIBAJ: 'With Spatial, you get back that real-world experience – real time feedback and collaboration, and the ability to draw, build, and tweak documents, images and models in 3D space. Users can teleport anywhere with photorealistic 3D avatars, cospatial syncing and 3D room scans enable remote users to interact like they're in the same room.'
An arguably more fun approach is being taken by tech firm HTC, whose Vive Sync collaboration platform for the Vive headset, launched this month, includes an XR avatar creator, which enables users to build their own 3D avatar lookalike based on 2D photos.
Architects already use HTC Vive to visualise 3D designs in VR and the system will support teleconferencing, cloud services, PowerPoints, PDFs and videos. Users can annotate models and files or hold impromptu whiteboard sessions. Most types of 3D model can be imported, with support for 3D objects including FBX, OBJ and Unity Asset Bundles.
One potential advantage over the competition is Spotlight eye-tracking technology, which monitors and mimics the movement of a user's eyes as they talk to others. The ability to tell when someone is looking at or talking to you, through realistic eye and mouth movements, could help human interactions feel more natural and less like being inside a video game.
It seems it will take more than a deadly virus to stop people from coming together, albeit in the virtual not the physical realm.