Nicola Herring, UK insights and research lead, and James Garner, global head of data and insights and analytics, at Gleeds, look at roofing costs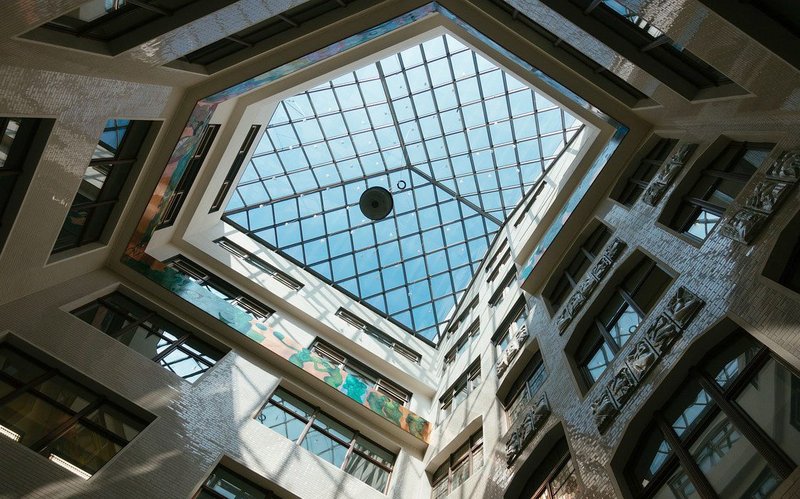 Credit: Pixabay
There are many factors to consider when selecting a roofing material, such as appearance (including local planning considerations), durability, maintenance, climate/energy considerations, weight and cost. The structure and pitch of the roof will also influence the choice made.
Tiling is a popular choice for pitched roofs, and while those with shallow or steep pitches will require particular consideration, there are many products available. Materials include clay, concrete, natural slate, fibre-reinforced concrete, cedar and metal, and will be appropriate depending on the drivers for a project. For example, natural slate is suitable for period properties and buildings with a long design life, as well-maintained slates can last 120-150 years. Clay roof tiles have been used for a long time and offer good weather protection as they absorb less water than concrete tiles while remaining lightweight. For projects where cost is a key driver, concrete tiles have become popular. Cheaper and with a longer lifespan than clay tiles, they are fire resistant, but also heavier.
Sustainability is becoming an important consideration in materials selection. Metal roofs – zinc, copper, aluminium and galvanised steel – are increasingly used due to their durability, typically lasting between 40 and 70 years, and their energy efficiency properties. Light is reflected from the surface and the finish can be fully recycled. Metal roofs can be significantly more expensive than other options, and shingle roofs, produced either from sustainable wood or recycled content from plastic, wood fibre and rubber, are a more cost-effective sustainable option. Green and brown roofs continue to be used for their environmental benefits such as reducing the volume of water run-off, improving thermal performance, recreating habitat and improving biodiversity.
The rates below are a guide to roofing costs at third quarter 2021 for an average UK location. No allowance is made for sundry or related preliminaries. VAT is excluded. At the time of preparation, there are significant implications to materials availability and pricing owing to Brexit and the Covid-19 pandemic, so the costs below are subject to quick changes depending on availability and lead-in times. When specifying products it is important to consider the origin of materials, whether they are to be imported and what the lead-in times are.
Rates are a guide only and are Q3 2021 excluding VAT.
Flat roof systems, including insulation and vapour barriers as necessary; excluding decking or similar
Single layer polymer roofing membrane; insulation:
160–190 £/m
2
Single layer polymer roofing membrane; tapered insulation:
235–265 £/m
2
20 mm thick polymer modified asphalt roofing including underlay:
170–200 £/m
2
High performance bitumen felt roofing system:
170–200 £/m
2
High performance polymer modified bitumen membrane:
180–210 £/m
2
Pitched roof tiles or slates, including reinforced underlay and battens as necessary; excluding roof structure
Natural Welsh slate tiles:
240–270 £/m
2
Natural Spanish slate tiles:
160–190 £/m
2
Synthetic slate tiles:
110–140 £/m
2
Reconstituted stone slate tiles; random slates:
230–260 £/m
2
Clay pantiles:
90–120 £/m
2
Clay tiles; handmade; sand-faced plain tiles:
120–150 £/m
2
Concrete tiles; interlocking; troughed/bold rolled:
80–110 £/m
2
Concrete tiles; plain:
60–90 £/m
2
Fibre cement slates:
65–95 £/m
2
Red Cedar sawn shingles; preservative treated; uniform length:
110–140 £/m
2
Pitched roof sheet metal, including breather membrane, underlay or vapour barrier as necessary; excluding roof structure
Commodities pricing is currently particularly volatile. (As an example, data from the London Metal Exchange shows that copper pricing has increased by over 40% in the year to September 2021) and this should be considered with the metal roofing rates.
Copper sheet; mill finish; flat seam or wood rolled:
350–400 £/m
2
Copper standing seam roof; mill finish:
350–400 £/m
2
Extra for pre-patinated copper finish:
75–100 £/m
2
Aluminium sheet; mill finish; wood roll; insulation:
250–300 £/m
2
Aluminium sheet; standing seam; mill finish; insulation:
250–300 £/m
2
Extra for Pvf2 aluminium finish:
25–50 £/m
2
Stainless steel; terne coated sheet:
325–350 £/m
2
Lead roof covering; code 7; welded seam; milled lead; laid flat:
250–300 £/m
2
Lead roof covering; code 7; welded seam; milled lead, pitched roof:
250–300 £/m
2
Zinc; natural bright Rheinzink; pitched:
325–375 £/m
2
Extra for pre-weathered zinc:
50–100 £/m
2
Landscaped roof, excluding decking
Green flat roof – extensive type; growing medium; waterproof layer; separation layer; low maintenance:
300–350 £/m
2
Green flat roof – intensive type; growing medium; waterproof layer; separation layer; low maintenance:
350–400 £/m
2
Brown flat roof; growing medium; waterproof layer; separation layer; low maintenance:
375–425 £/m
2