The slimline ground-floor entrance system in this Glasgow office manages the secure circulation of occupants without impacting the open, bright and spacious feel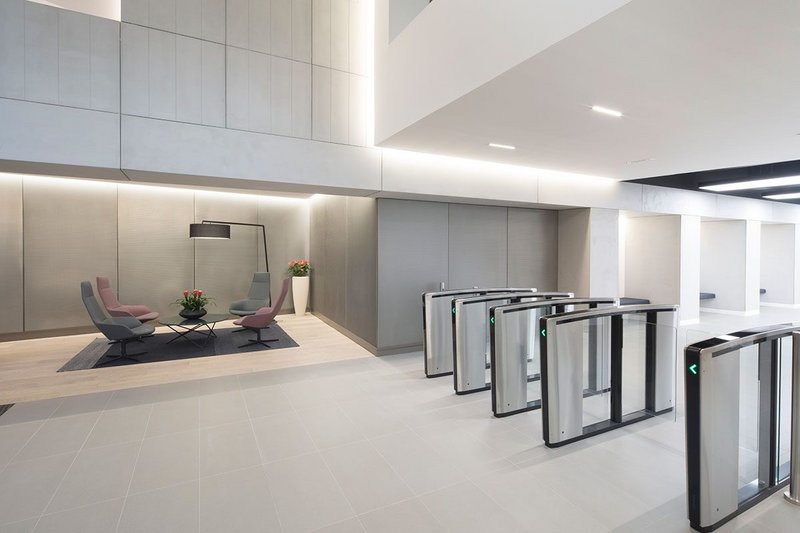 191 West George Street, Glasgow: The Lifeline Speedlane Swing is the narrowest speed gate turnstile available.

Credit: McAteer Photo.
With continuously growing workforces, many cities across the UK are transforming their corporate offices into multi-level high quality spaces. In Glasgow, the demand for better graded office space is high.
191 West George Street stands on the corner of West George Street and Wellington Street and, with transport links close by, offers workers an easy commute.
The development of the building by Michael Laird Architects for clients NFU Mutual and JLL has created a buzz in Glasgow. The aim was to renovate the atrium with space and clarity in mind - a bustling, flexible workspace able to accommodate a large number of building users.
A floor-level security and access control solution was crucial for managing visitor numbers without congestion, so the architects were keen to have a slimline system that could be linked to reception.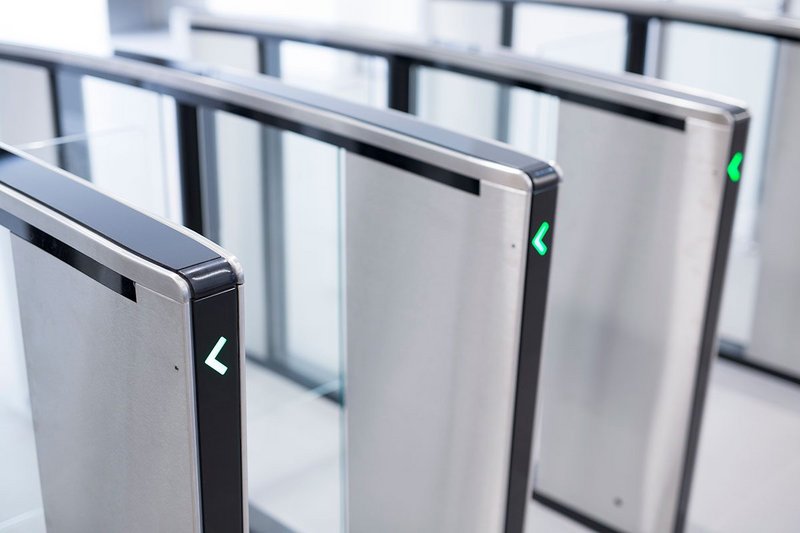 The turnstiles can seamlessly guide large groups of people safely through the physical security barrier using intuitive sensors.

Credit: McAteer Photo.
Boon Edam's Lifeline Speedlane Swing system was specified. It has a minimal footprint, can integrate seamlessly into any location, is unobtrusive to users and complementary to any interior design scheme.
The slim units free up space, allowing more access control and, at 191, a bank of double wing Lifeline Speedline Swings as a standard set up have been combined with a wide double wing set placed at one end. Clear glass wings help emphasise the sense of space, allowing light to flow through the entryway.
Wide set up lanes allow large groups to pass through and also provide wheelchair, pram and luggage access. These lanes can be controlled remotely via a Boon Touch device, giving reception the power to open and close lanes.
Boon Edam's Boon Select process enables teams to generate, analyse and formulate the perfect entry scenario for any project by going through seven key considerations. Mapping out a client's entry requirements in this way helps them to make better, more sustainable decisions.
For more on this case study, visit boonedam.co.uk/191-west-george-street
For more information and technical support, visit boonedam.co.uk
Contact:
01233 505900
---