These window, door and curtain-walling systems are extruded using UK-produced post-consumer scrap materials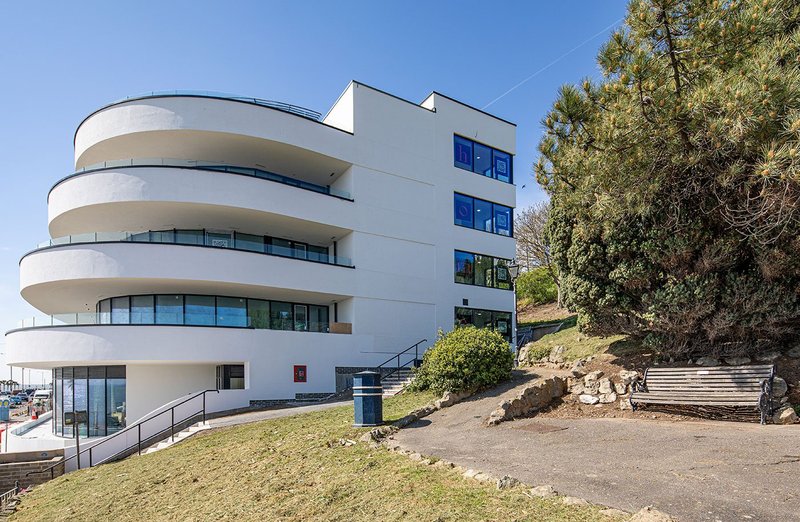 Senior Architectural Systems supplied the fenestration package for the Clifftown Shore residential development in Southend-on-Sea, Essex.
Senior's full range of products, including the company's patented low U-value Pure system, can now be extruded using Hydro low carbon recycled aluminium made from post-consumer scrap materials.
As this aluminium is predominantly produced in the UK, its lower carbon footprint made it the perfect choice for Senior, which also manufactures its full suite of aluminium windows, doors and curtain wall systems at its dedicated UK facilities.
As all of Senior's aluminium fenestration systems are fully recyclable, the use of post-consumer recycled aluminium at the extrusion stage provides a 'cradle to cradle' approach and further strengthens Senior's ongoing commitment to reducing the environmental impact of its manufacturing processes and products.
Drawing on over 30 years of technical expertise, Senior has invested in its product range to offer a wide choice of thermally-efficient and Part L complaint low U-value fenestration solutions.
The company has also made several improvements to its main UK manufacturing facility, such as grey water recovery, the greater use of electric vehicles in its delivery fleet and the investment in an in-house state-of-the-art waste reducing powder-coating facility.
Senior is also fully accredited to BRE Global's BES 6001 standard, which ensures all its building materials and products meet the growing requirements of sustainable construction, both in terms of their social and environmental impact.
Senior's patented Pure system was recently recognised in the Innovation category of the 2023 King's Awards for Enterprise. This unique system features a highly-efficient expanded polyurethane (PUR) thermal barrier, which gives exceptional thermal performance with U-values as low as 0.71 when calculated as a commercial CEN standard window.
The Pure system is also fully recyclable, with even the PUR thermal barrier able to be reused with no requirement for landfill.
CPD for architects: 'Evolution of Thermally Broken Window Profiles'
To support architects with the specification and design process, Senior offers a RIBA-approved Continuous Personal Development (CPD) seminar.
The new CPD, 'Evolution of Thermally Broken Window Profiles', has been developed to help in the specification of thermally efficient window systems to meet the new lower U-value targets as outlined by Part L of the building regulations.
The seminar looks specifically at the development of aluminium window systems, from the earliest designs to those that incorporate polyamide thermal barriers and the latest generation of windows that feature the innovative use of polyurethane foam for even greater efficiency.
This is framed by a wider look at how the requirements of Part L have changed over the past 40 years and how thermally broken aluminium windows have evolved to also meet other key considerations such as acoustic performance, fire safety, reducing overheating through solar gain and long-term maintenance requirements.
The role of the systems manufacturer will also be discussed and the seminar will cover the benefits of early engagement and collaboration, as well as the technical support that is available.
For more information and technical support, and to access the CPD, visit seniorarchitectural.co.uk
Contact:
01709 772600
enquiries@sasmail.co.uk
---