Clearer guidance on fire and building safety is still required, but breather wall membranes can have a key role to play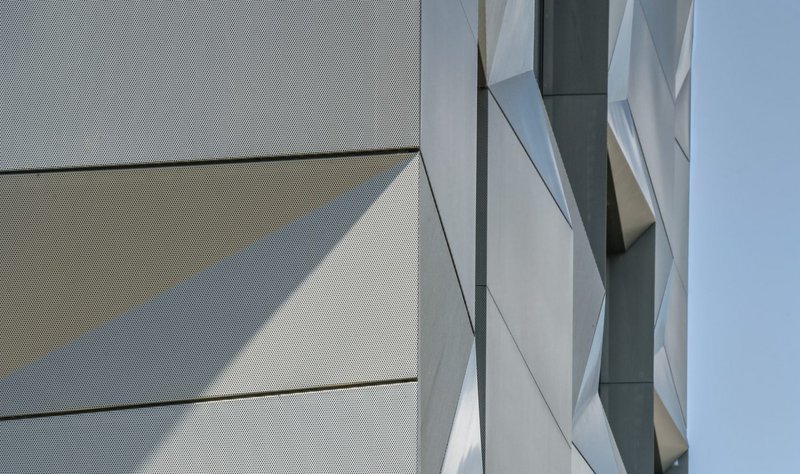 Perforated metal facade cladding with Stamisol Safe One breather membrane at the six-storey Niu hotel in Bremen, Germany.

Credit: Anke Müllerklein, Hamburg. Westphal Architekten BDA, Bremen
More than three years on from the Grenfell Tower fire, building safety guidance still needs clarity, especially since the government's draft building safety bill is recommending custodial sentences for those breaching the proposed safety regulations.
But a key question remains unanswered: what are these regulations and what do they mean in terms of facade design for high-rise buildings?
Approved Document B Regulation 7(2) and its requirement in Part B4: External fire spread are applicable to all buildings over 18m and state the following: 'All materials which become part of an external wall or specified attachment, achieve Euroclass A2- s1,d0 or A1, other than those exempted by regulation 7(3)'.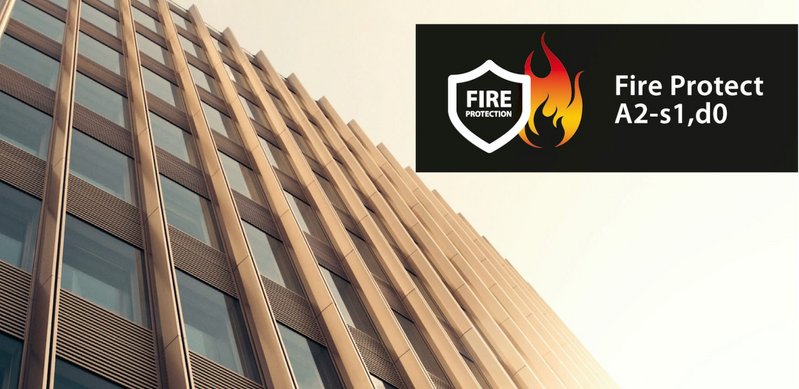 The Stamisol Safe one vertical breather wall membrane is classified Euroclass A2,s1-d0.
One of the products shown as being exempt is membranes. However, the question remains: does this exemption apply to roof membranes, damp course membranes, or vertical breather wall membranes? Clarity is needed.
To achieve a full facade design in Euroclass A2 for curtain wall rear-ventilated facades, Swiss company Serge Ferrari developed Stamisol Safe One, a vertical breather wall membrane, classified Euroclass A2,s1-d0. The certification was awarded by an independent testing facility, (a member of EGOLF), as defined in B5 of Appendix B 2019 ADB.
The Stamisol Safe One membrane, used as a component in building envelope design, can be used as part of a strategy that contributes to fire safety as well as achieving requisite weather protection. It would also be a suitable upgrade in rear-ventilated over-cladding scenarios where Euroclass E and B membranes have been used until now. In support of the ADB guide, it is now possible to have a wall system, as defined by Euroclass A2.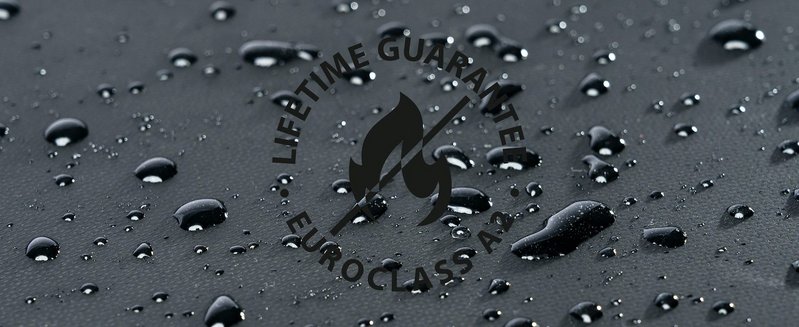 Stamisol Safe One comes with a comprehensive 10-year warranty and a lifetime guarantee as a Euroclass A2-s1,d0 membrane.
In Switzerland, regulations demand that facade layers (including all parts of the thermal insulation layer such as facade membranes) perform as A1 or A2,s1-d0, for buildings higher than 30m and 'accommodation buildings'. This includes hospitals, retirement and nursing homes with 20 or more people dependent on external assistance.
This guidance is in line with the demands of Jane Duncan, chair of the RIBA's expert advisory group on fire safety, who was pleased that the government made moves to ensure that 'safe' cladding was installed on high-risk as well as high-rise buildings, stating: 'The technical intricacies of the cladding ban might have left room for flammable products to still be deemed acceptable, I therefore welcome the fire ratings proposal for A1 and A2,s1,d0 products which we believe align with our research.'
Stamisol Safe One Euroclass A2 facade breather membrane can be used both for closed and partially open vertical facades with up to 50mm joints or with an open area of up to 50 per cent. It was designed to meet stringent fire safety requirements, for the rear-ventilation level of high-rise buildings above 18m or high-risk buildings such as rehab centres and buildings within the education sector.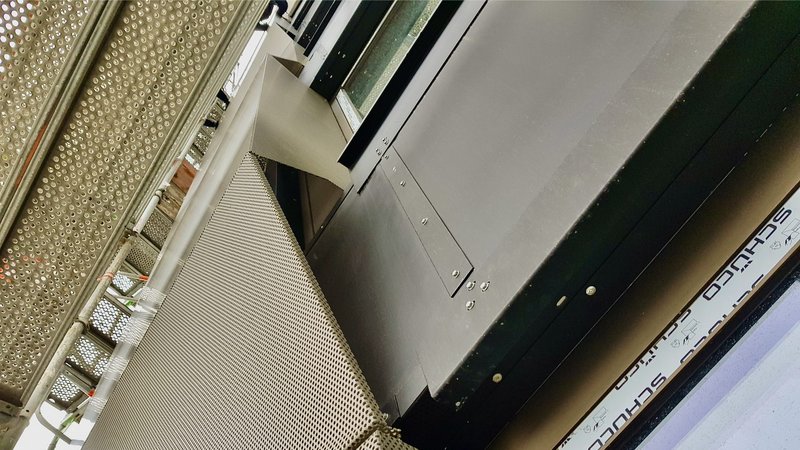 The black Stamisol Safe One membrane can also be used for cladding with up to 50mm joints or with an open area of up to 50 per cent.
Its suitability for open facade claddings/open joints expands design freedom for facades in Euroclass A2. Stamisol Safe One thus combines maximum fire safety for facades with a high grade of creativity.
Reports suggest there are as many as 2,000 buildings in the UK with combustible cladding. A proportion of these may have combustible membranes behind their cladding. Therefore, when cladding is changed to Euroclass A2, it would seem pragmatic to change the membrane to Euroclass A2-s1,d0 and at the same time to ensure added safety for all facade layers. And by fitting the Stamisol Safe One membrane, not only is A2 limited combustibility ensured, but also 's1' minimum smoke levels coupled to the spec of 'd0' of non-hot droplets in the event of a fire.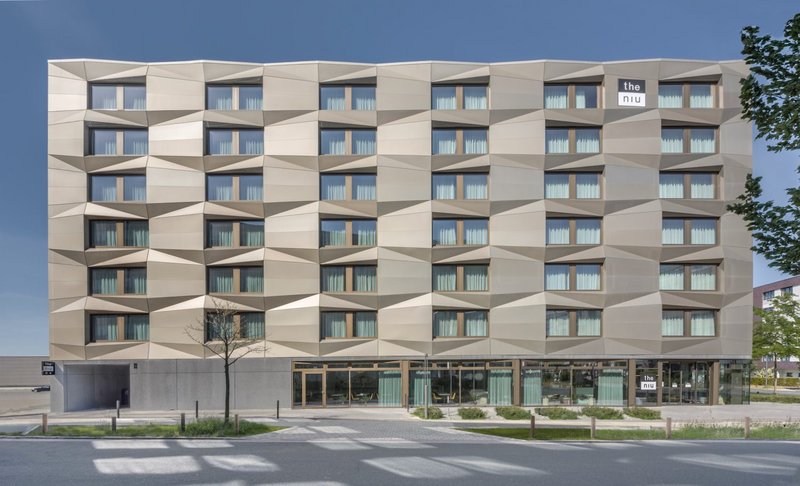 The Niu hotel in Bremen. Architects Westphal Architekten.

Credit: Anke Müllerklein, Hamburg. Westphal Architekten BDA, Bremen
If the new draft building safety bill is placing emphasis on residents, occupants, and the safety of firefighters, amended ADB should demand only A2-s1,d0 breather vertical wall membranes, to ensure enhanced fire safety in the facade design.
Facade membranes within a high-rise building cover a huge area of the building envelope and therefore have a high risk potential of within the fire safety concept. Addressing the issue of breather membranes should therefore form part of any overall facade fire strategy.
Serge Ferrari will be presenting at the PiP Education Buildings webinar on Tuesday 24 November 2020.
For more information and technical support, visit stamisol.com
Contact:
0800 031 8105
stamisol.co.uk@sergeferrari.com
---