Charred timber, anodised bronze steel and birch plywood are three specification favourites of Daniel Leon, director at Square Feet Architects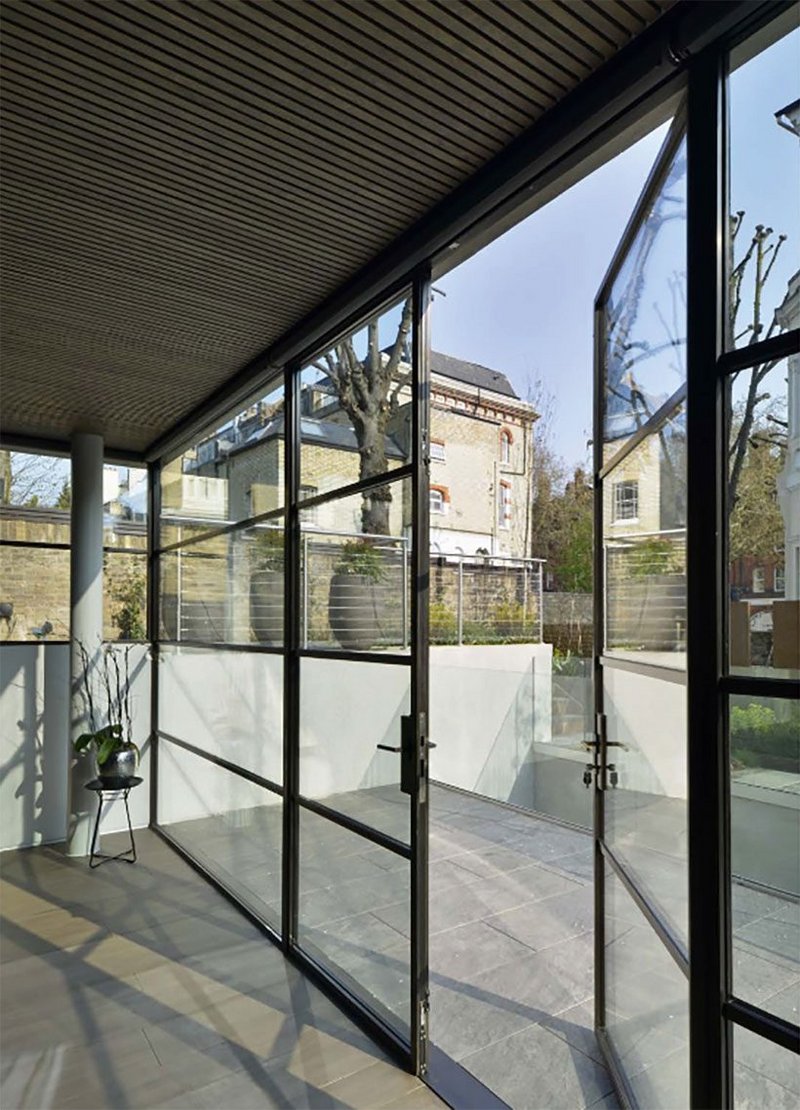 ANODISED BRONZE STEEL
We incorporated anodised bronze steel from JFAN in the windows, eaves and coping trims at Thurlow Road, our Hampstead-based family home project. The material was used to create Portuguese Bronze windows, which provides a stunning visual warmth to the home. Anodizing the bronze helps to keep it from cracking, breaking or chipping, especially when it is exposed to the elements for a length of time. This material is fantastic to ensure high quality aesthetics while ensuring essential durability, which makes it
fantastic for windows.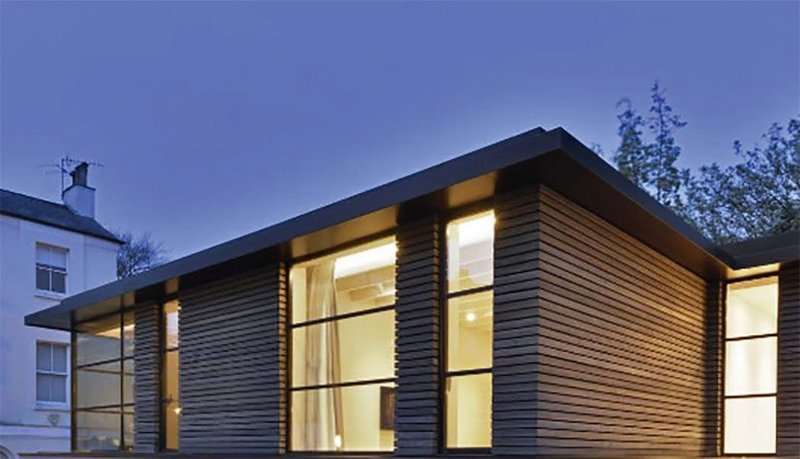 CHARRED TIMBER CLADDING
What I particularly enjoy about charred timber is how beautifully it weathers, adding visual warmth and texture. We used it on our Thurlow Road scheme, as it contrasts with a modern and angular form. The technique originates from 18th century Japan – timber cladding boards are charred using a torch or open flame, creating wood preservation
and durability, and becoming increasingly weather resistant. Thurlow Road features larch cladding, which is valued for its tough, waterproof and durable qualities, protecting the home against the elements in an aesthetically pleasing way.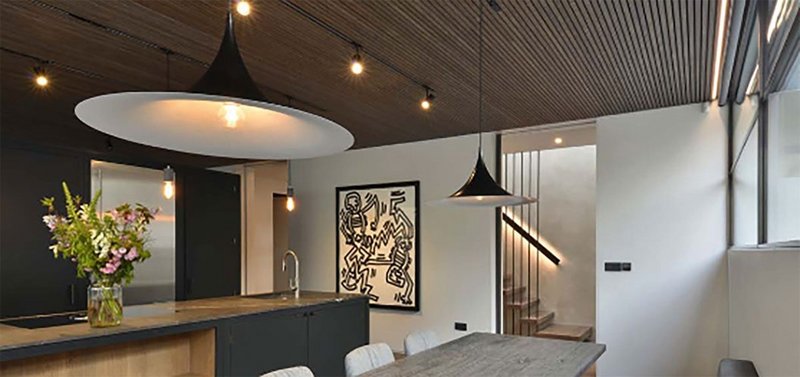 BIRCH PLYWOOD STRIP
Plywood is incredibly versatile, which makes it my go-to material when it comes to high-quality, high-strength sheet material. We often use 25mm by 25mm strips of stained birch faced ply on residential projects, particularly ceilings, using 10mm gaps with black backing board. Birch comes with a smooth finish, ensuring that the end product is elegant, yet has guaranteed strength and stability. This is due to how the material is crafted, gluing layers of birch together using resin. Aside from these qualities, I particularly like to use birch as it is a fast-growing species, ensuring there is no disruption of biodiversity when the birch is felled.