It's all about latex curtains, CNC-milled breeze blocks and Grestec external tiles at this environmental practice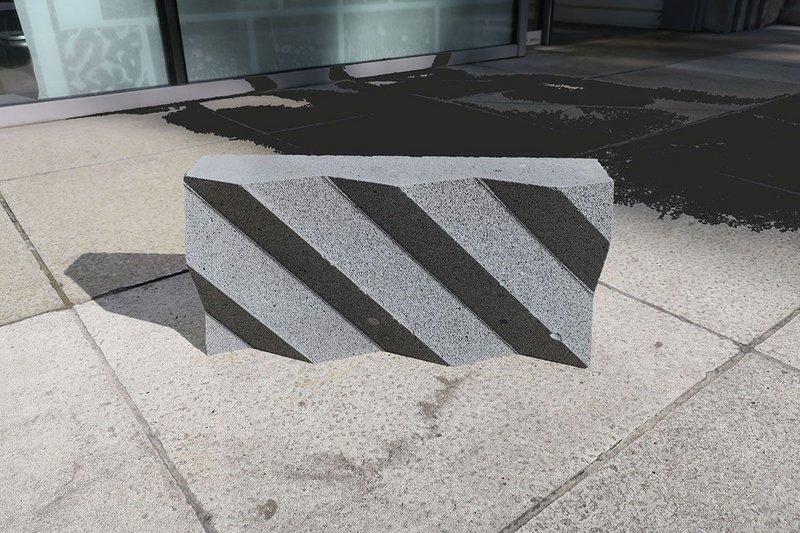 CNC Milled Breeze Blocks
We were commissioned to do an installation in the RIBA window as part of the Regent Street Windows Project. The studio is interested in elevating mundane, off-the-shelf materials to ornamental architectural elements. For 'BLOCKSHOP' we wanted breeze block to compete with the vermiculated limestone of the RIBA's neighbours. We worked with a stone mason to test carving methods and a CNC milling machine cut through the lightweight blocks like butter. We designed blocks of varying complexity to produce high definition ornament in an abundant and affordable material.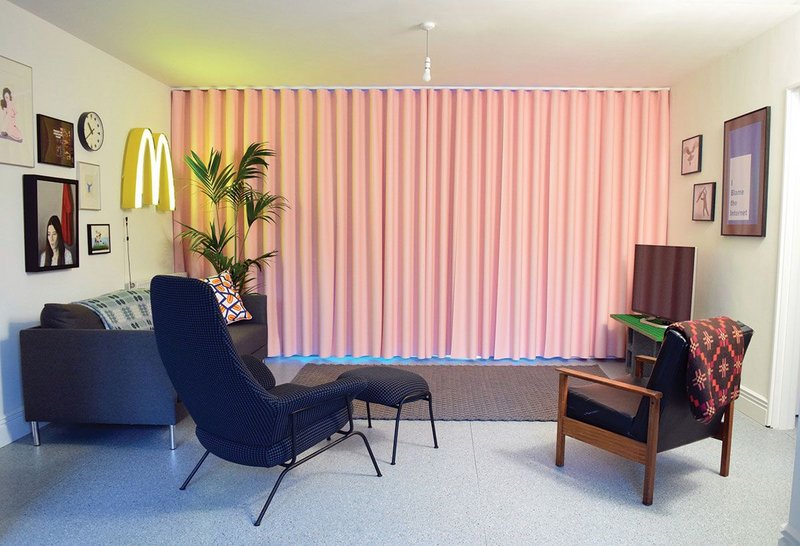 Latex Curtains
For one of our first projects – the modest refurbishment of a 1960s semi – we were looking for a material for the maxi curtain that covered the wall around the entrance to the garden. We wanted to emphasise its wave profile so looked for a fabric as void of texture as possible. This led us away from traditional curtain materials and we happened upon latex at a fashion show. It fitted the bill perfectly with its super matte finish (when un-stretched) and consistent colour. The usual market for latex is fetishwear manufacturers so we had an interesting time selling it to the client!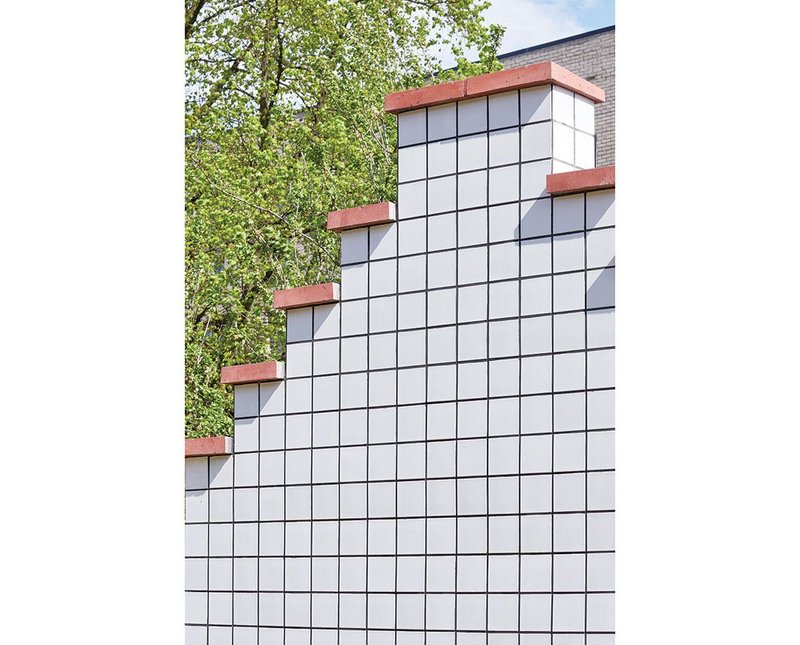 Credit: Andy Stagg
External Tiles - Grestec Cesano G
We were looking for two robust and maintenance-free external materials for our Lomax Studio Project. We had already decided on a textured concrete block for the larger volume and wanted them to work in visual contrast to each other. We sought a high gloss square white tile – super flat and reflective, but we could find no external tiles in the UK that weren't hung on a sub-frame. Grestec's Cesano G range was the only option outside bespoke manufacturers – a ceramic, frost resistant tile with great consistency through manufacture. We're still using the same tile in various sizes and finishes on some of our current projects.