Stuart Piercy, founding director of architect Piercy & Co, on three of his specification favourites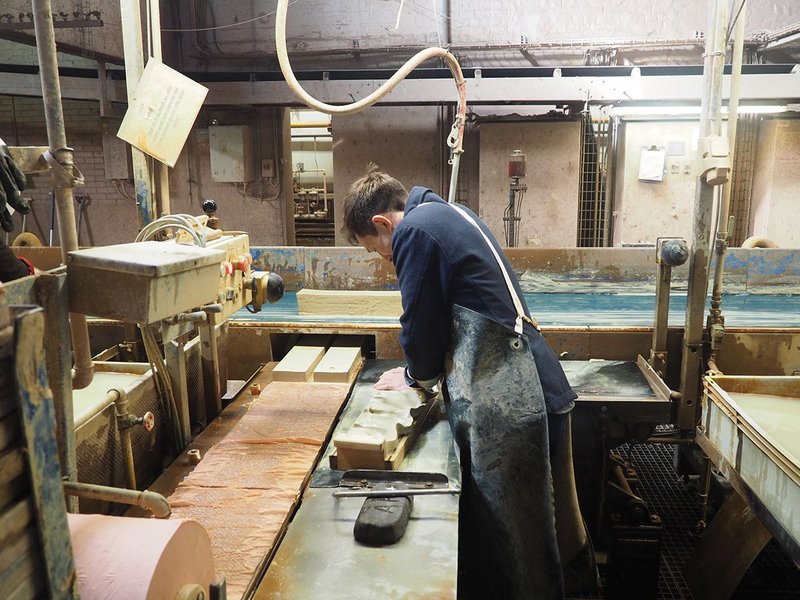 Petersen Tegl – Kolumba Brick
We used Petersen Tegl Kolumba brick to create the skin of our Turnmill building. We mixed our own clay to create three subtle colours, representing the varying stages of aged stone on the adjacent, grade II* Old Sessions House. We didn't want to cut the long-format bricks so used custom moulds to create 27 curved and angled shapes to form the radial arranged window reveals. This extensive use of specials required significant dedication from Petersen, which has an incredibly open minded approach to the possibilities achievable with brick and a willingness to try anything.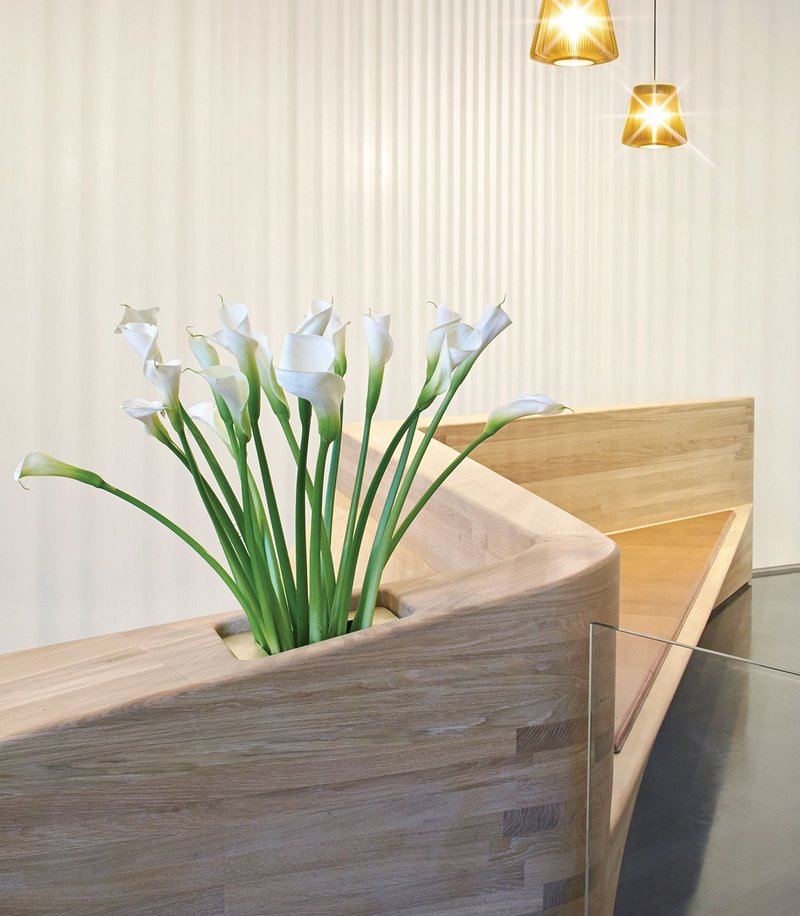 Benchmark – Furniture & Joinery
Benchmark is expert in timber selection and fabrication with very sophisticated digital tooling. Each piece has incredible tactility and beauty – you can't keep your hands off the furniture in its showroom in Kintbury, Berkshire. Benchmark collaborated on sculptural furniture, inspired by Barbara Hepworth, for our Turnmill project, which combines a reception desk with seating. The five-axis, solid oak piece resolves functional requirements while design features include an integrated brass vase and saddle-stitched leather seat pads by Bill Amberg Studio.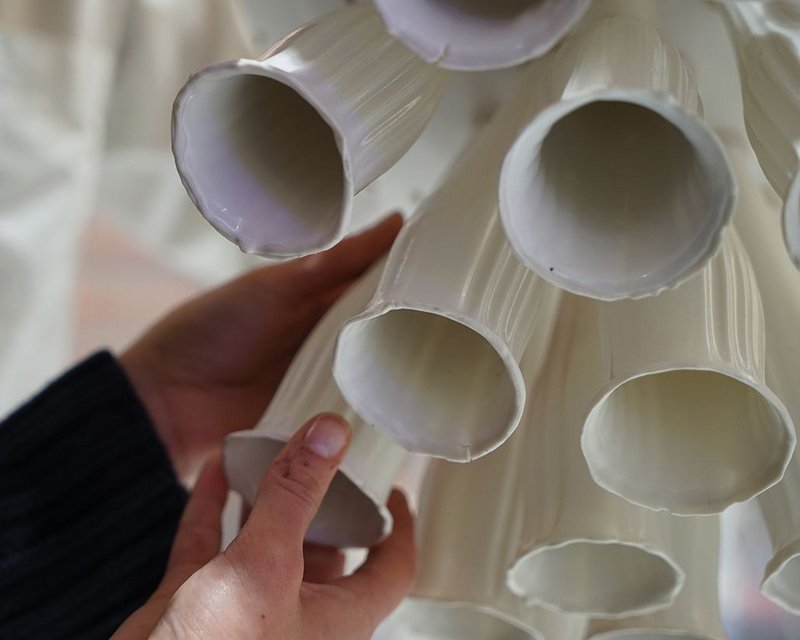 Grymsdyke Farm - Ceramics
We have a long relationship with Grymsdyke Farm, a research facility, fabrication workshop and living-working space for architects, artists and designers. With robotic arms and CNC digital fabrication facilities, The Farm is a place where anything seems possible if you're willing to invest your time. We collaborated with the Farm on our 2016 RIBA Regent Street Windows installation, which won Best Design. We imagined a quinoa plant as a three dimensional macroscopic specimen, with each 'husk' slip-cast from delicate porcelain and arranged around a digitally printed framework.