James Badley, director at multi-disciplinary practice rg+p, highlights three of his specification favourites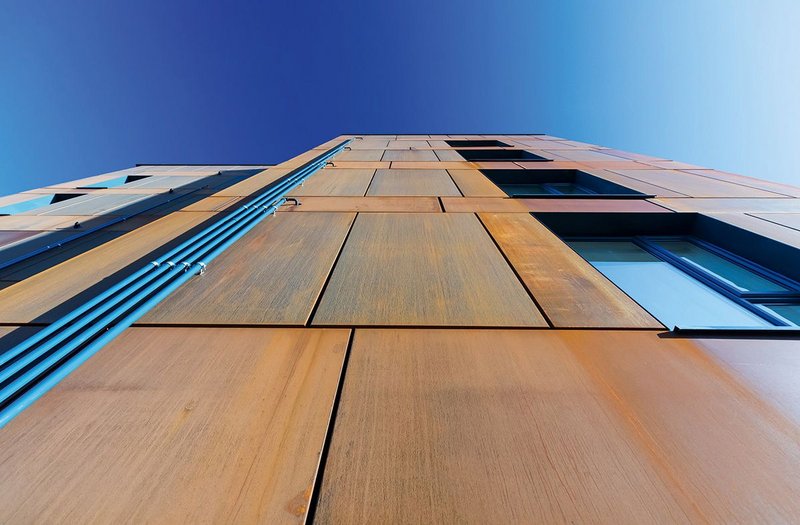 Corten steel.
Corten steel
To create a striking frontage for a prominent new housing development in Hemel Hempstead, we specified Corten steel. A strong, bold and robust material, it is recommended for its high structural strength and where maintenance is difficult. Comprising a group of weathering steel alloys, Corten changes character over time and develops to form a rust-like appearance which typically stabilises between 18-36 months. We deliberately designed separation between the Corten and its complimentary materials to avoid contamination or discolouration. The result is a distinctive design feature which gives the facade depth and texture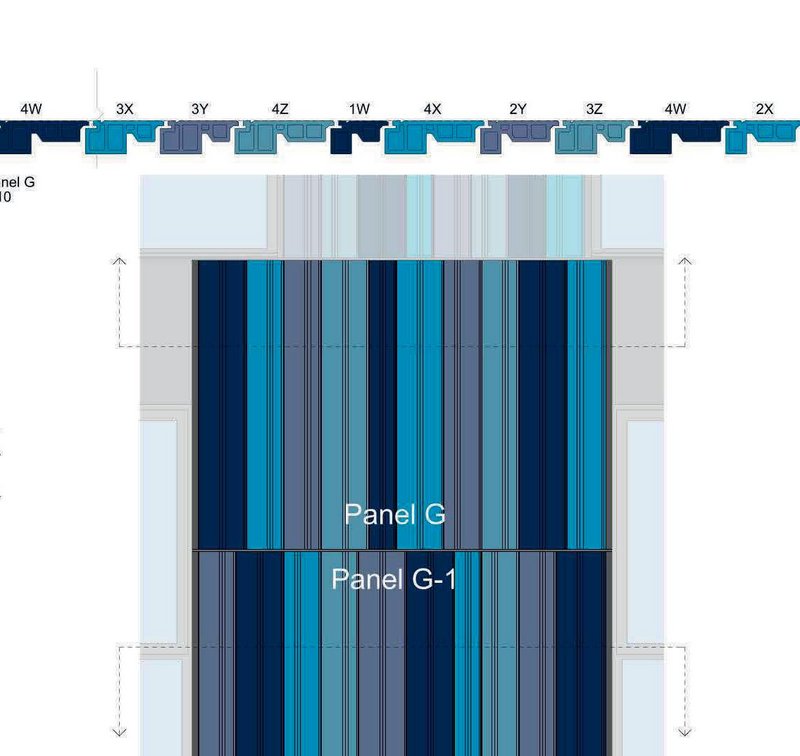 Fluted aluminium.
Fluted aluminium
Following uncertainty over the safety performance of this building's original ceramic tiles, we specified coloured, fluted aluminium profiles to create the facade of the 435-bed student accommodation scheme at Bath Court, Birmingham. Designed to invoke a rippling effect like running water, these profiles have been specifically designed for this building, in consultation with a facade specialist. Featuring four different profiles in four shades of blue, we are able to create 16 combinations of shapes, shades and reveals, to create a tactile effect from the top to the bottom of the building.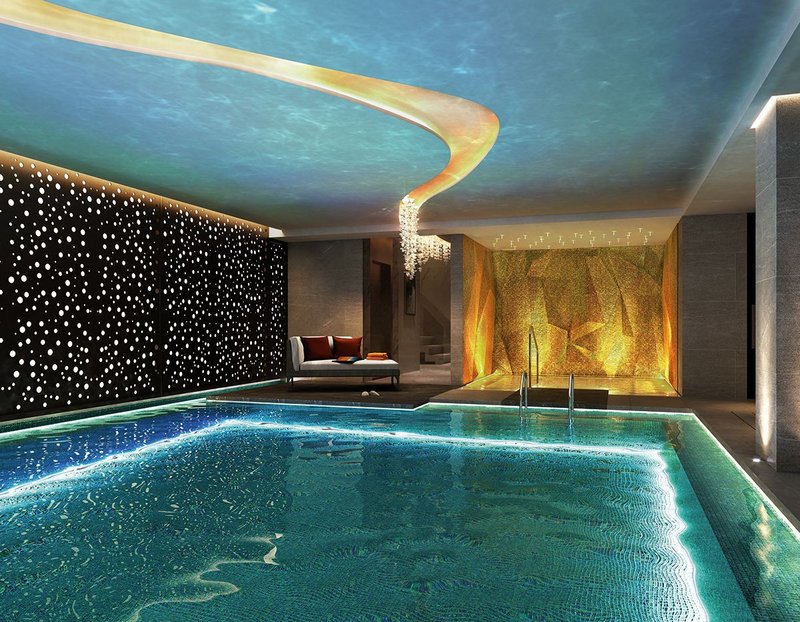 Back-lit wall.
Back-lit wall
One of the statement design features of the leisure suite at Royal Warwick Square, Kensington, is a 17m long back-lit wall. Flanking the main swimming pool, the wall comprises a fully bespoke concealed aluminium frame which supports 17 pivot-hinged glazed panels. Each panel incorporates a bronze perforated interlayer laminated between two layers of toughened glass, to create a luxurious and ever-changing motif which interacts with reflections in the pool hall to complement the interior.