Claire Leavey puts PiP's picks of the latest floor coverings into context, chanelling young and old, fantasy and bacterial reality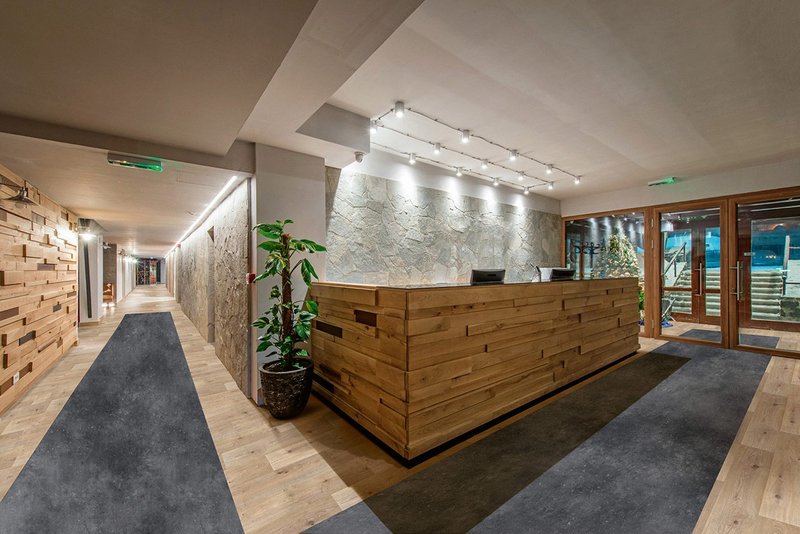 Nerok 70/55 Compact
Gerflor
'Cheshire Plant,' Alice began, rather timidly, 'Would you tell me, please, which way I ought to go?'
'That depends on where you want to get to,' said the Plant.
'I don't much care', said Alice.
'Well.' said the Plant. 'Both paths combine the same Mineral Concrete and Embossed Wood finishes, and both have the same transparent wear layer, PUR+ matt treatment, glassfibre veil, and compact backing. Choosing between two identical paths would be mad!'
'So long as I get somewhere,' Alice added.
'Oh, you're sure to do that,' said the Plant, 'if you walk long enough.'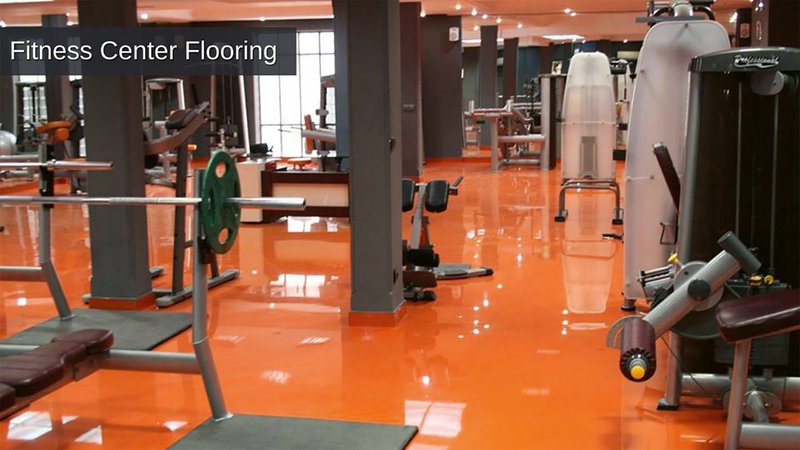 Hermetic Neat poured resin floor
Elite Crete
It is necessary to study the Hermetic writings. Consult: Liber Hermetis, Corpus Hermeticum, The Book of the Secrets of the Stars, The Secret of Creation, the Liber Hermetis de Alchemia. Read also the Elite Crete PDF. Only then shall you comprehend this high-build flooring system of urethane top coat, body coat and vapour barrier, which is slip resistant, antimicrobial, VOC free, chemical and stain resistant, durable, and low maintenance - yet whose gloss finish shines like the transformational Full Moon, casting Her Mystic Potency upon a vibrational Sunny-D lake of orangey spiritual power.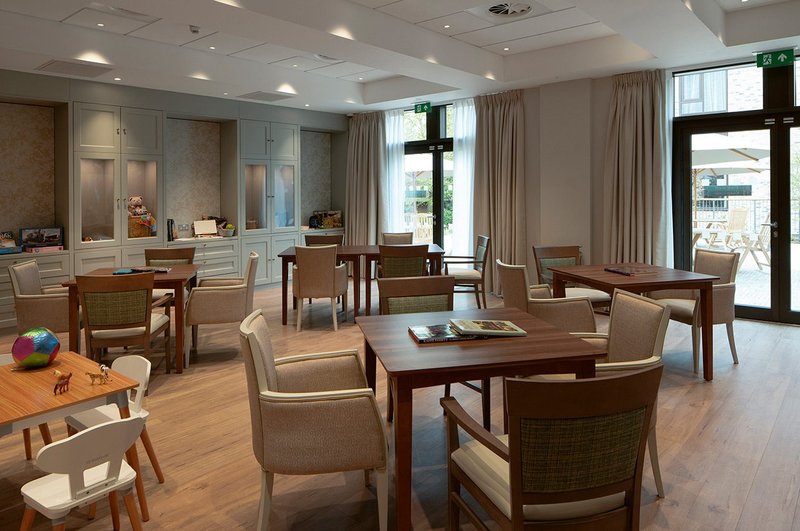 Allura LVT
Forbo
(Voiceover Sir Richard Attenborough) Here, in the beautiful woodlands of Hampstead Heath, lives a hidden colony of old people. These timid creatures live in communities known as 'social care', sharing cabbagey meals, games of 'Snap!', and reminiscences of knitted bathing costumes. To see them in their natural environment, scientists have installed this accredited dementia-friendly floor covering. Warm, welcoming and easily wipeable – these 'Steamed Oak' vinyl tiles encourage them to gather here in a central clearing. And now, with our cameras carefully concealed, we must wait for the troop to assemble…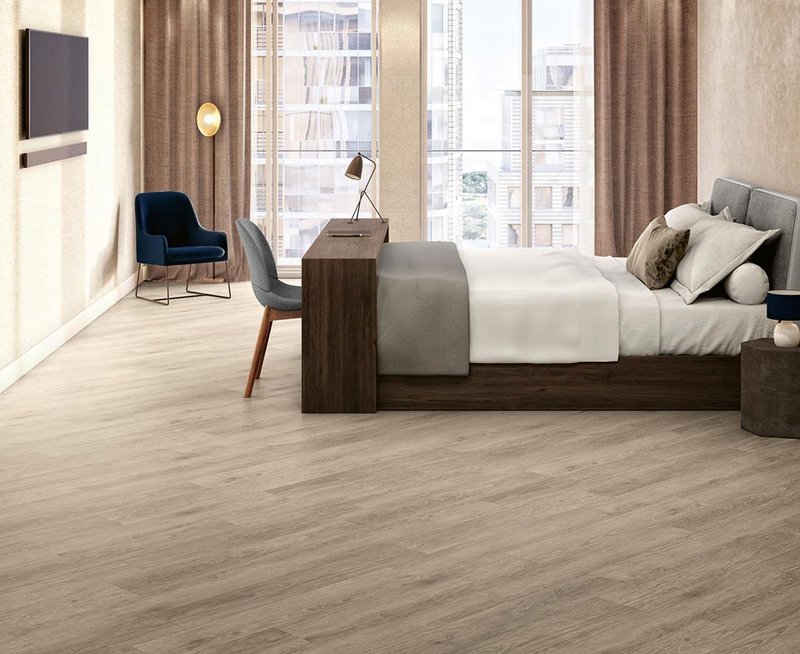 Form LVT
Amtico
How, tell me, exactly HOW are we supposed to get from the door to the bed?
This flooring is in the Amtico 'Form' collection, yes? Well. My wife is a member of the Listeria community, and I have E-coli heritage. We're completely on board with the need to keep killer viruses out of the building, but embedding ionic silver in urethane coatings exterminates 99.9% of all microbial populations! Including us, innocent British bacteria!
We booked this room in good faith, and you're trying to kill us? Pure discrimination. Your TrustPilot review is not going to look good!