1. Magnetic memo boards, Gx Glass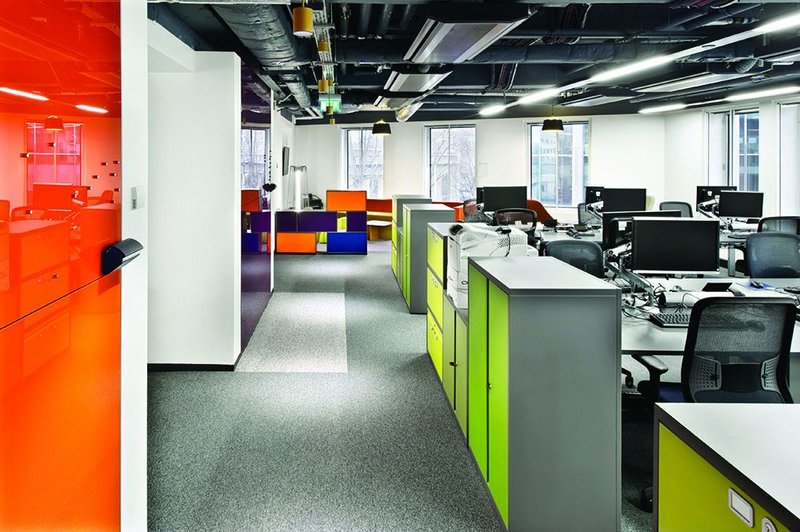 Cast your mind back a month or so to the office Christmas party... the moment when the sheer animal magnetism of that vision behind the computer screen in accounts became an irresistible, close up and personal realisation of months of simmering desire. Now however, in the cold light of January, MagnX – a new range of magnetic backpainted toughened glass and dry wipe memo boards from Gx Glass – exerts an equally strong attraction. You can 'pin' documents to them and write on and wipe them – just as desirable but minus the averted gaze of morning-after embarrassment.
2. Tulipwood, American Hardwood Export Council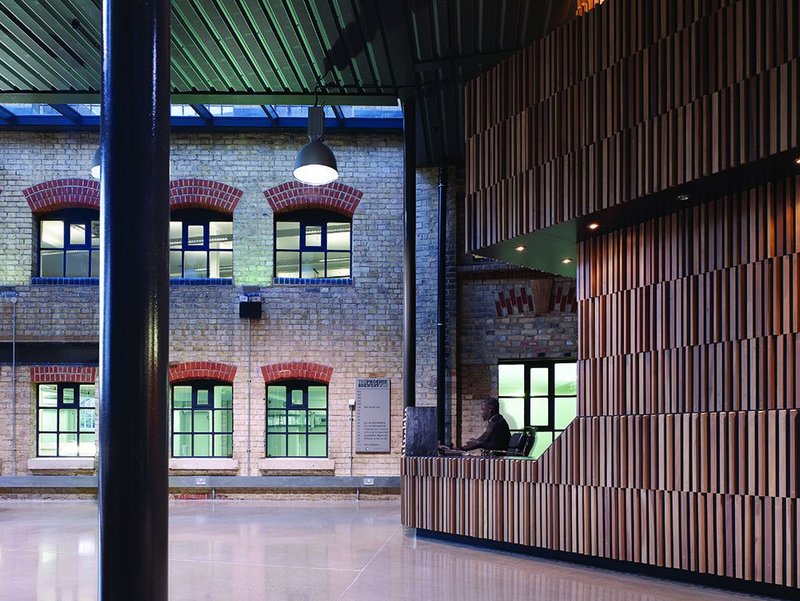 AHEC is promoting tulipwood as an affordable, sustainable timber that's both attractive and functional. At London's Phoenix Brewery – a newly refurbished office building that once housed a brewery and Chrysalis Records of Spandau Ballet fame – the wood has been used to cloak an 'ugly' 1980s staircase in the reception area while helping absorb noise from hard surfaces. This much is true: the idea that being forced to count the battens will deter unruly drunks seeking the brewery probably isn't. '195, 196, 198... hic!, no, 196... hang on, I'll shtart again. 1, 2, 3... Oh, forget it!'
3. Timber ceiling systems, Armstrong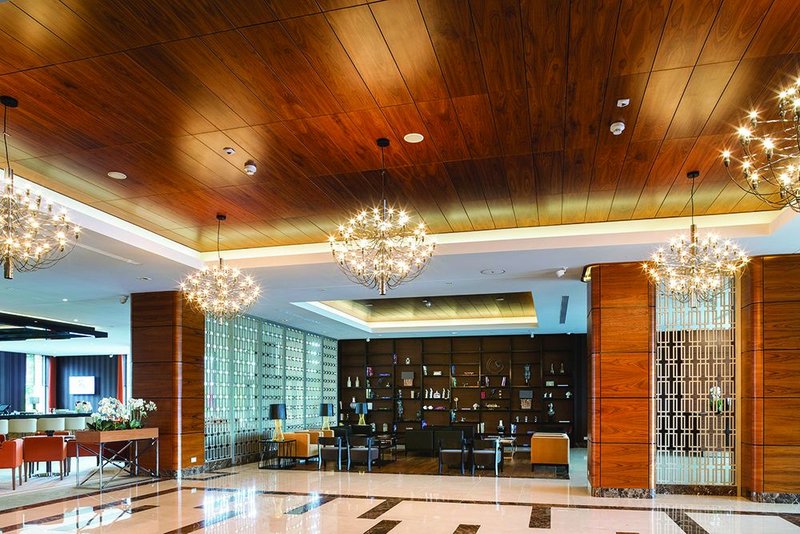 You can get all the elements in place for the perfect space – shiny monochrome floor, latticework partitions, sparkling chandeliers – and then you hit the roof. Or rather the ceiling: it has to be wood finish for that natural, warm, luxurious ambience, but what to choose? Veneer, laminate, wood-effect metal? And then there's the fixing system. So many things to think about, so little time... Luckily, Armstrong Ceilings has produced a new guide to its portfolio of wood systems – to happily answer all your questions for the perfect topping off.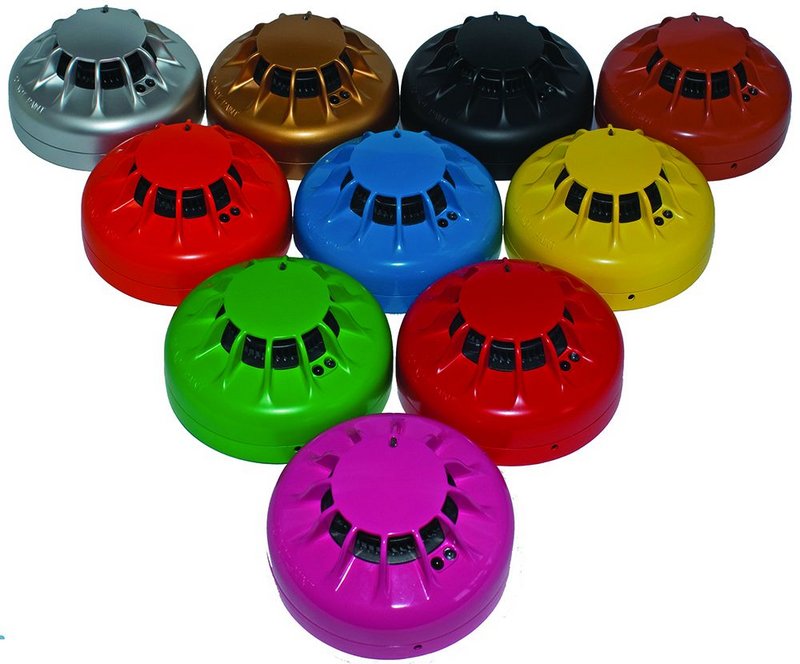 No, these colourful nuggets aren't stacking cups from the local nursery; they've been given to students at Inverness College in Scotland. But before you throw your hands in the air and lament our falling educational standards it should be pointed out that they are in fact some of the fire detection products donated by ADT to help students on NVQ electrical and electronic engineering courses. The college is delighted, and now students will hopefully be finding that the fire technology module is, well, child's play.