Products for the inside storey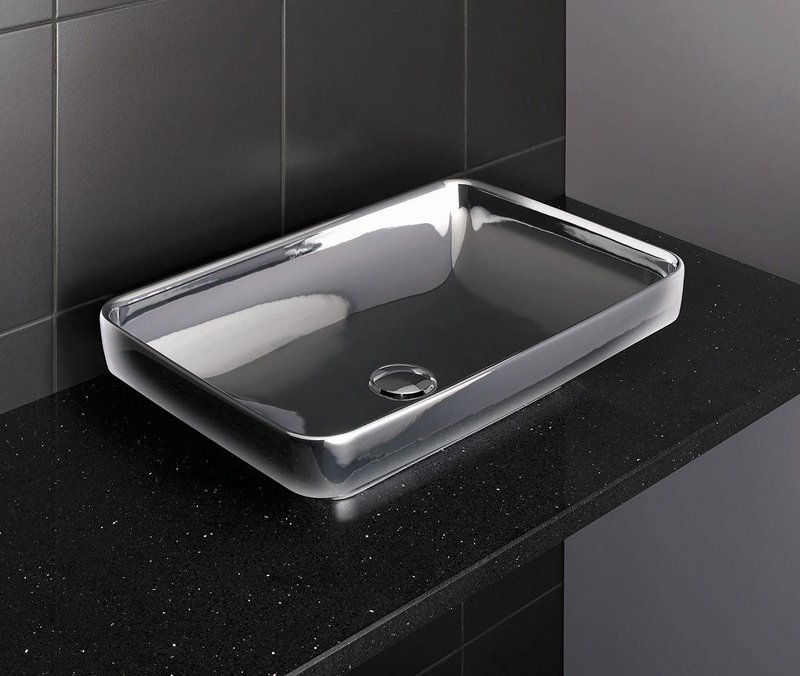 Water Jewels sanitary ware
VitrA
The Vitra and Burgbad bathroom brands may once have been just the stuff of your most excitable dreams. For example, the 'Water Jewels' rectangular basin (above), in a range of high-gloss metallic glazes, is some contrast to Burgbad's clinical white mineralcast Coco range. The V-care shower-toilet meanwhile puts paid to boringly, conventionally specified separate loos and bidets on your next hotel. With a range of washing/drying options and an automatic open and close mechanism, what you gain in bathroom space with the V-care, guests may gain in nocturnal surprises.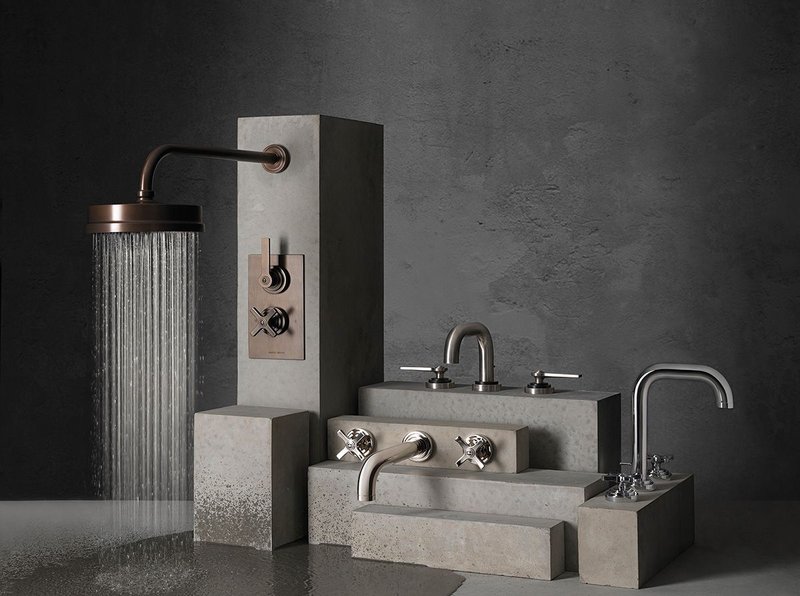 Landmark bathroom fittings
Samuel Heath
Samuel Heath takes Corb's prime principal to its ultimate conclusion with its new 'Landmark' range of bathroom fittings. With two lines – 'Pure' and 'Industrial' – the usual high-spec detailing and coatings adorn the kind of flinty utilitarian forms which would more commonly be found in authentically 1927 pitted aluminium, streaked verdigris, or grimy variants thereof. Deep chrome, polished nickel, bronze, two-tone stainless steel/matt black chrome and matt/polished brass finishes bring a glow of health to the castings' Bauhaus-inspired efficiency.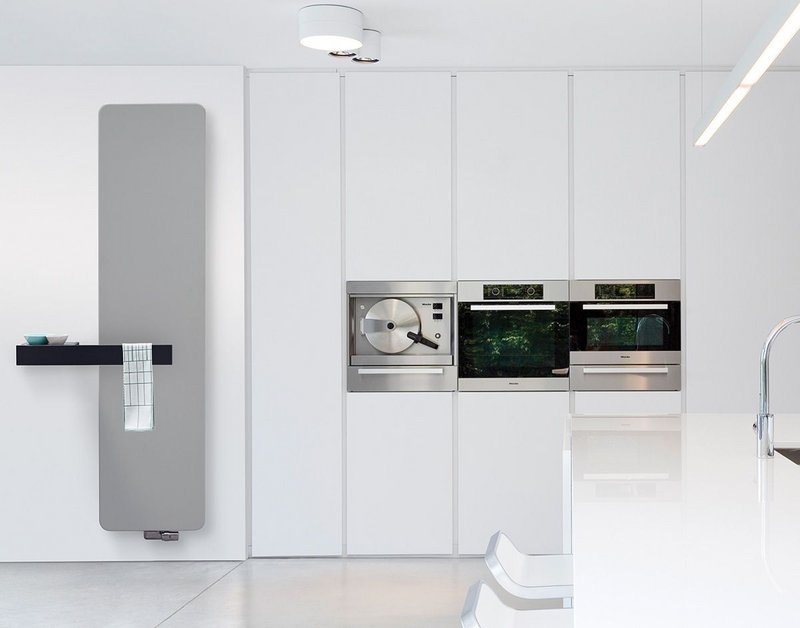 ONI radiator
Vasco
Even Victoria Coren-Mitchell might hesitate to play poker with Vasco's brand new Oni radiator – it gives nothing away. But behind its blank expression is a svelte slice of energy-efficient heating technology which would give the coolest card-sharp cause to blot her visor'd forehead just a little. At a mere 8mm thick and just 16-23kg in weight, the reinforced aluminium plate has a winding copper tube rebated into its back only 2mm from the surface, giving minimal water consumption, maximum radiance, and speed in heating to warm even Victoria's iciest glare.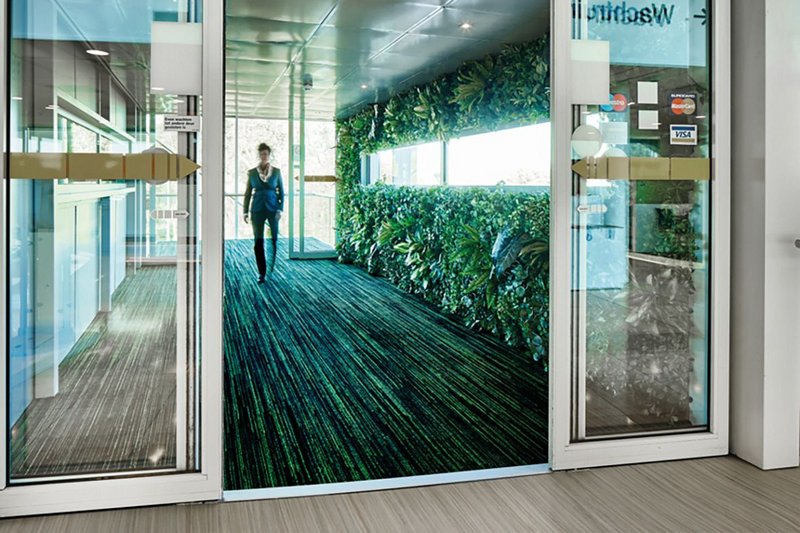 Coral entrance system
Forbo
Darling, if there is one thing I have mastered, it's the art of making an entrance. Step one: ensure that your fit-out is sufficiently expansive and colourful to catch the eye of even the most ambivalent observer. Step two: ensure said fit-out is in tune with the very latest trends. Step three: engineer said colourful and on-trend fit-out to ensure that dirt, moisture and pollutants are removed from visitors' feet in just six steps. Though that walk might here require giant steps, the fact that Forbo's 'Coral' is made from abandoned fishing nets doesn't make it just one more old yarn.