PIP casts an eye over the latest news and innovations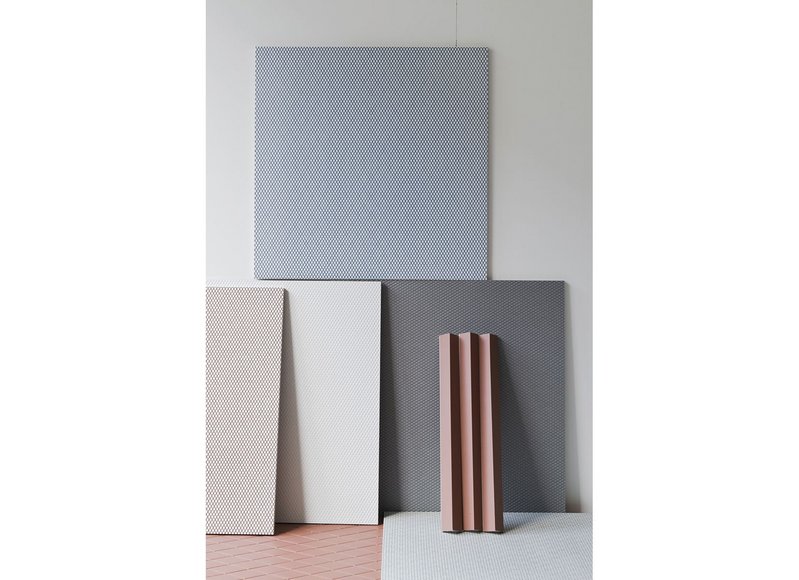 Porcelain tiles
Rombini by Domus
If you like to put on Spotify, move the coffee table and throw some shapes when no one's watching, then maybe this tile collection is for you. French design bros, Ronan & Erwan Bouroullec, have magicked up the maths and conjured squares, triangles and diamonds – flat and ridged in a variety of permutations – to produce a funky new range. The standout is 'Triangle,' moulded in a corrugated 3D effect which creates light and shadow with alternating ridges and grooves. Come to think of it, use as a dance floor is probably not recommended, actually.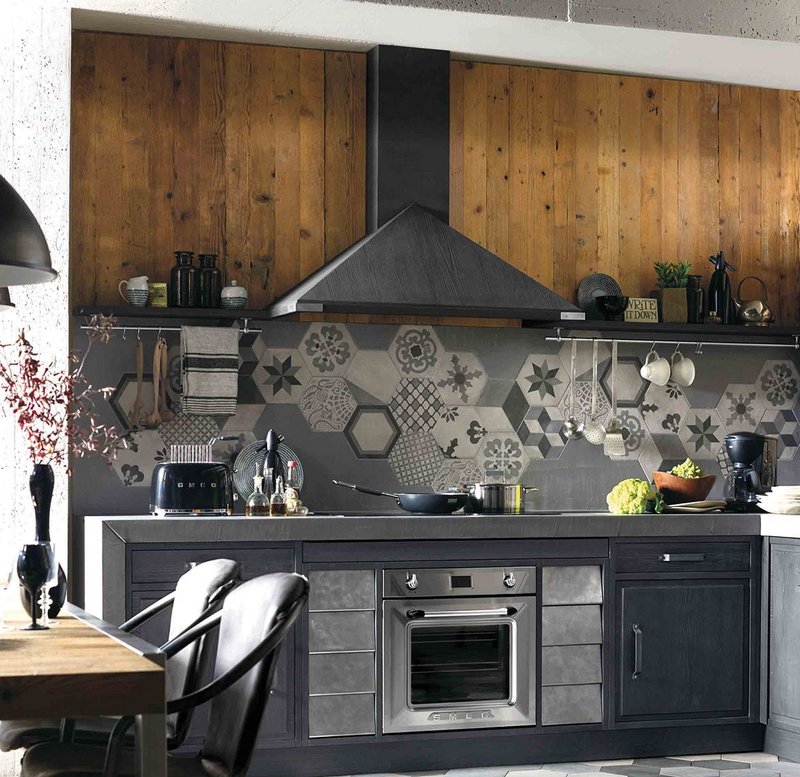 Kitchens
Marchi Cucine
Do you have a grumpy cook at home? The type that won't let you talk to them if they are julienning carrots or making a cranberry jus? They'd look right at home in this moody, dark grey Italian 'Art Fashion Beauty' kitchen: grouchy steel, testy recycled wood and bad-tempered cement. The industrial aesthetic of the Brera 76 celebrates loft living and is the result of the firm's 40 years of production. It will also make any budding Masterchef semi-finalist who relishes making a three-course meal for 150 sailors aboard a Type II frigate feel right at home.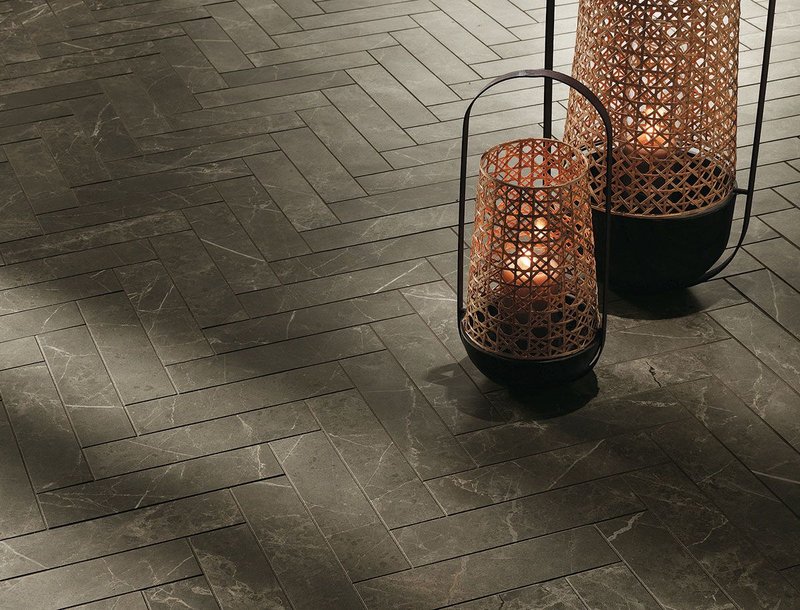 Floor and wall tiles
Reed Harris
Mary Beard would probably traipse over these Roma Statuario and Roma Imperiale tiles in her blingy lamé pumps seeking telling Latin inscriptions from long-dead citizens. (She's the only person on telly who carries a shoulder bag even though there's a whole team of people employed to satisfy her every whim on set. And what's in it anyway?) Whether she'd be able to evince some of her wry-but-learned enthusiasm about how the tiles, which come in four colourways, can be arranged in a herringbone pattern, is harder to say; but they're way better than Watling Street to walk on.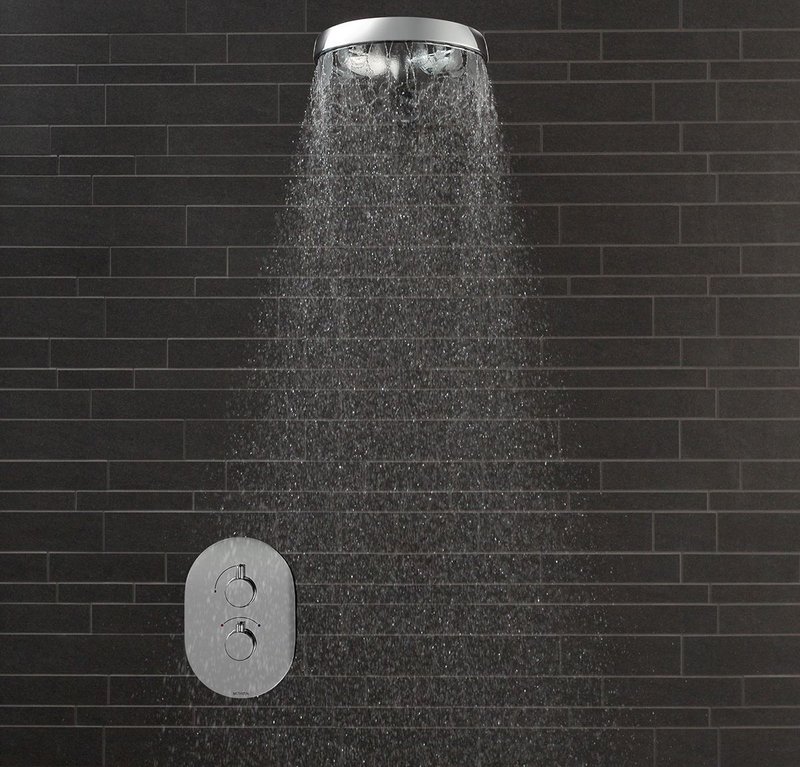 Shower system
Methven
Where gentrification happens inside the home, it is done by accessory; very little is safe from being zhushed up these days. In this narrative, Methven's system doesn't disappoint, bringing what it calls the 'science of showering' to bear on a product that has not one but two heads. The Aio overhead shower is 70% larger than a normal unit, with a unique 'halo' design, while the handset (bit of terminology for you, there) gives a more directed spray. You've got the rays, now all you need is a soap dish dispensing suds from a bust of Bernini's Ecstasy of St Teresa and you're in heaven.