Looking for some fit-out ideas? Flooring, taps and acrylic composite are brought to fantastic life in this month's Interiors specifieds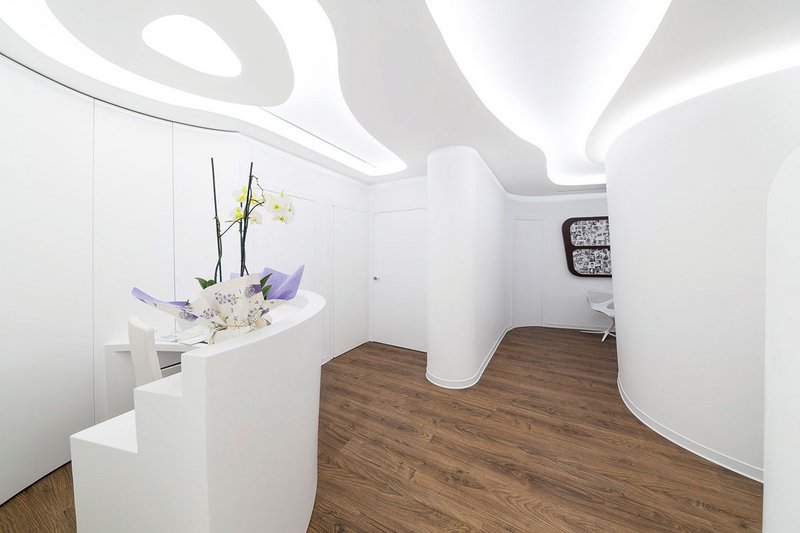 Hi-Macs acrylic composite
LG Hausys
So there's me, that is, Alex, and my three droogies, sauntering about the trees and country dark, trying to make up our rassoodocks what to do with the evening. Then, O my brothers! We viddy a wipe-clean domy the like of which was never seen outside of zasnoot dreamies! And there, a window open with the stereo wafting out, our old friend Ludwig Van, and the dreaded Ninth Symphony. And this a devotchka tooth clinic in Valencia too! O bliss and heaven! I viddied right at once what we would do.
---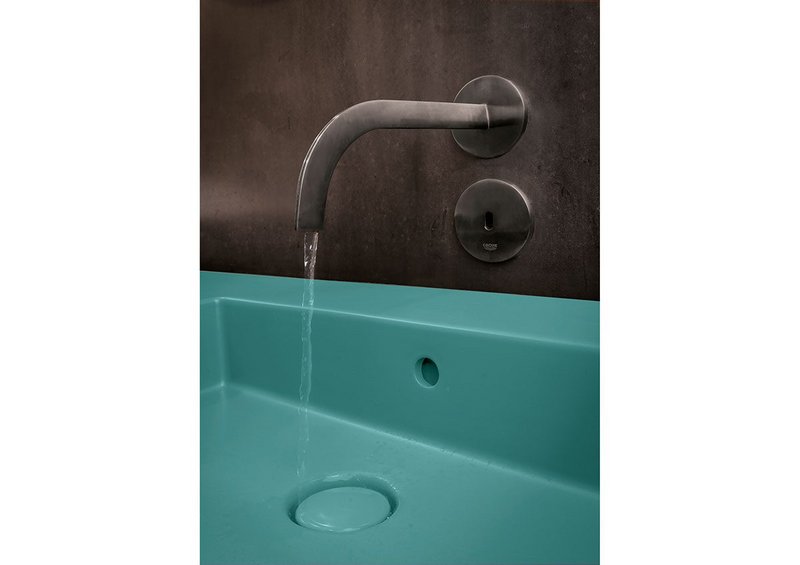 Atrio Icon 3D faucet
Grohe
Outro from Stingray 1964:
'Marina, Aqua Marina,
come out to dinner?
There's a great little place
underwater I know…
'This place is magic to me…
A beautiful mystery…
Snøhetta just got it together
It's called Under – a new eatery.
'Marina, Aqua Marina,
it's only in Norway
so please come away.
And let's eat sub-Marina
while close to my heart?'
'Er, no, Troy, I'm Grohe's gorgeous new 3D-printed metal tap, in Under's lavs. And anyway, you're a wooden puppet. Soz.'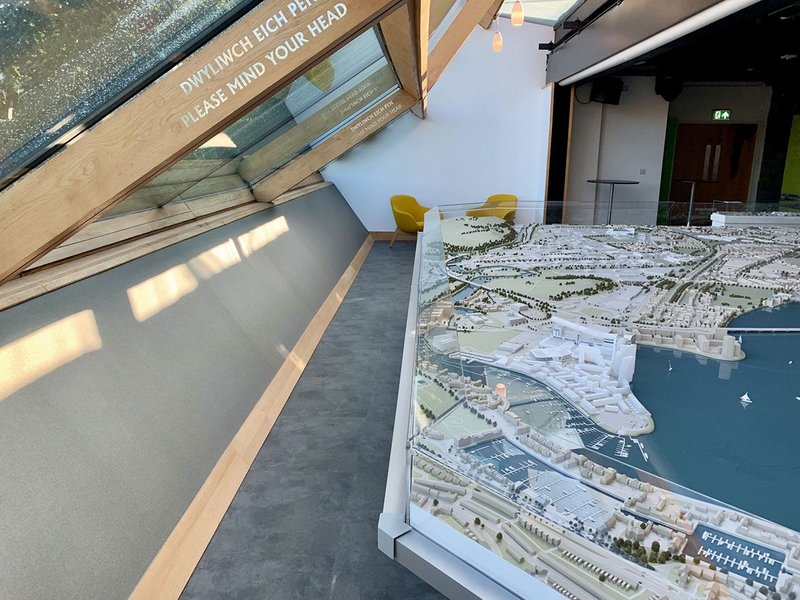 Creation 70 LVT
Gerflor
'Please mind your head' read the sign above, yet I found myself instead bent low, examining the marvellous flooring. It had the appearance of Halifax stone, and yet it was not stone, for it was warm and smooth, and so intent was I upon this study that the next I knew, a thousand tiny threads had wrapped themselves about me and were now pulled tight, and I found I was pinned prostrate, half in the little lake upon the tabletop, surrounded by a jeering multitude of tiny Lilliputian Welshmen…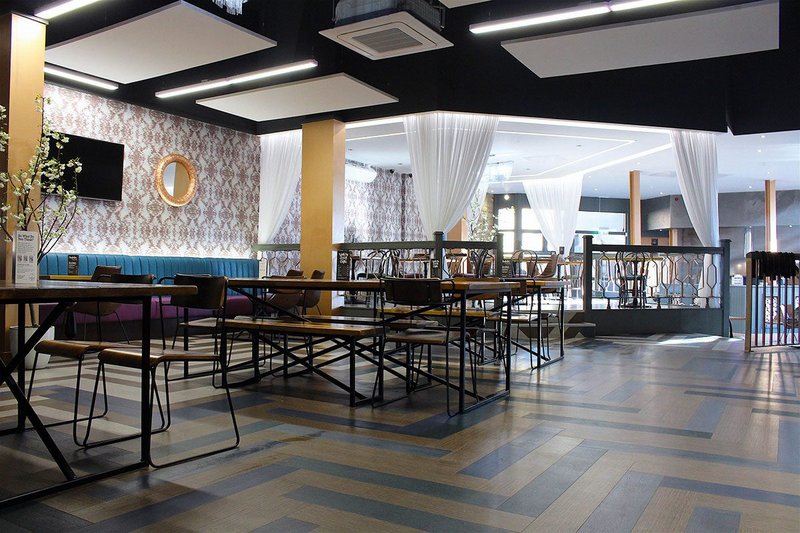 Allura Wood LVT
Forbo
'As the images show, it's smart, it's stylish, it's ready to go! And in the perfect location! Untapped market; adventurous, cosmopolitan clientele, fully literate in Italian cuisine; abundant seafood and market-fresh Mediterranean produce! And the vibrant cocktail culture, reminiscent of Weimar Berlin! I assure you, Dragons, this will be huge! Ladies and gentlemen, I give you… The world's first "Barzzeria!"'
'And the location?'
'Barnsley.'
'Oh. Right. Still. But I do like the floor, and the clue's in the name!'