Interiors are the pink as Barbie hits the products roundup with Jeremy Fisher and the first Robert Adam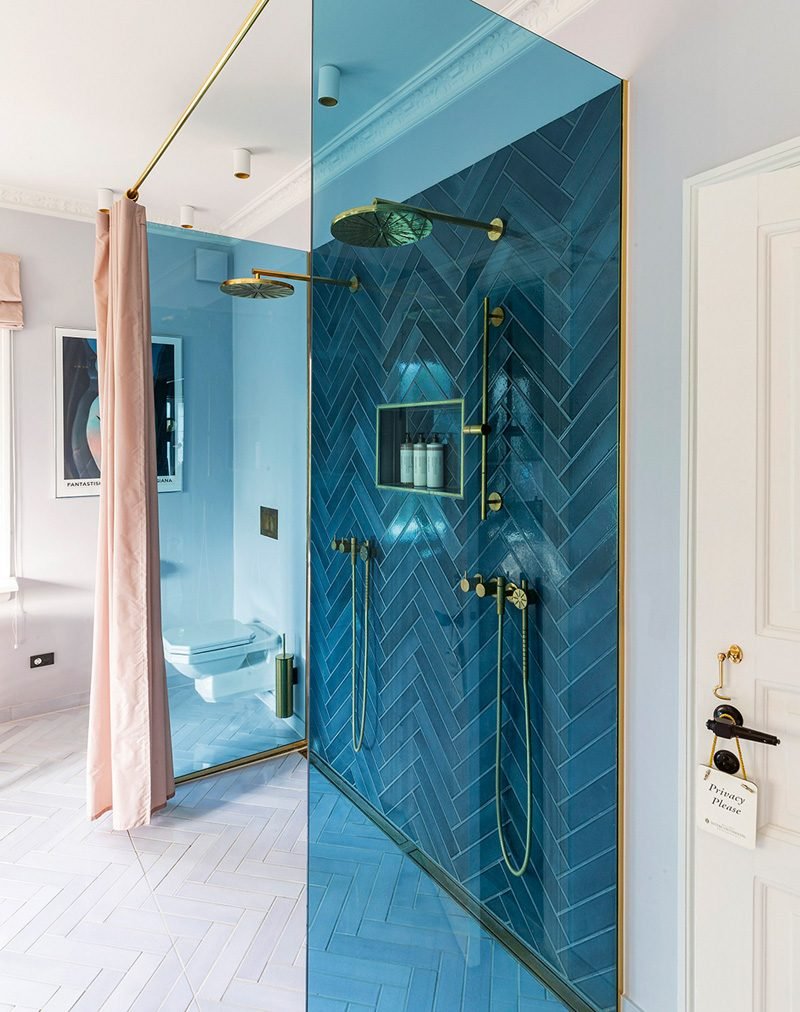 Bespoke brass linear floor drain
Unidrain
'Hi, yeah, I'm PM on this new Pondside build? You specified this bespoke double-width Unidrain, but I'm afraid I'm going to have to overrule.'
'I know. I know! If it was me I'd love a Showerline drain, with its custom configuration options, easy-clean outlet, ready-sloped frame and wide choice of cover plates – but it's not my house. Have you never heard of our client? He's incredibly well known and he has this… slippy-sloppy thing.'
'No, it's not a gimmick. It's his whole vibe. Mr Jeremy Fisher. He'll hate it. Look him up!'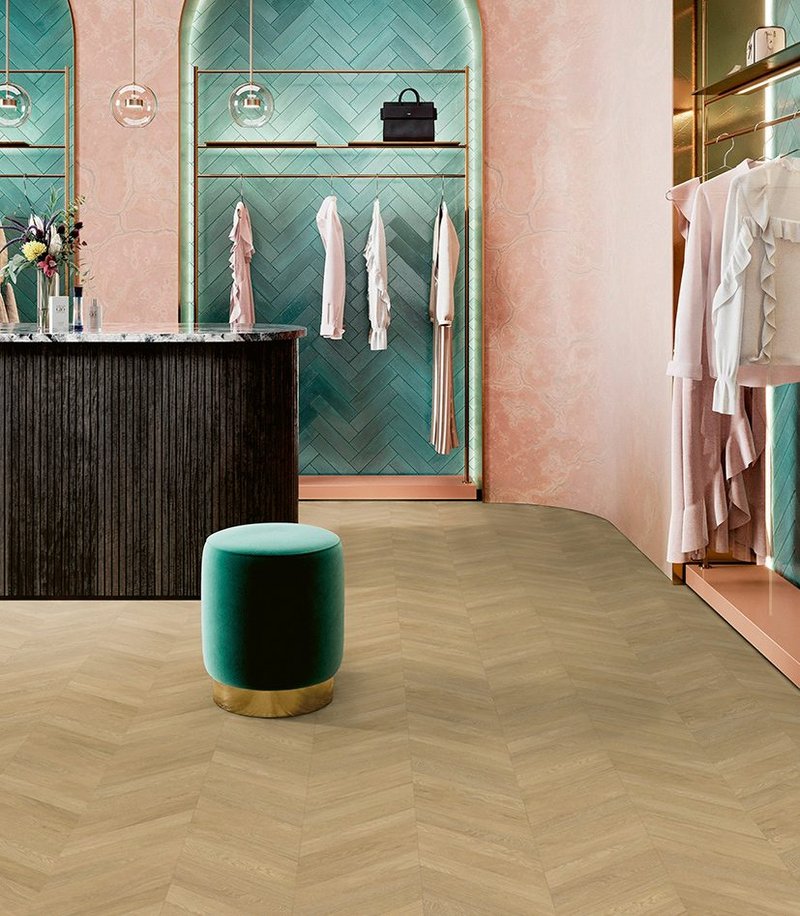 Taralay Impression Compact
Gerflor

'Hi, I'm Barbie, and I just love my new Taralay Impression Compact display here at the Barbie Dreamhouse!'
'Pink? Oh, pink is so over! Using the MyTaralay digital printing service I could have had it any design I wanted, but now I've seen the real world, I've developed a real appreciation for the Protecsol2 stain protection, transparent wear layer, printed surface, fibreglass reinforcement and compact backing, so these cool new designs are just fine. I've even been trying to feel it under my feet, but you know… I can't!'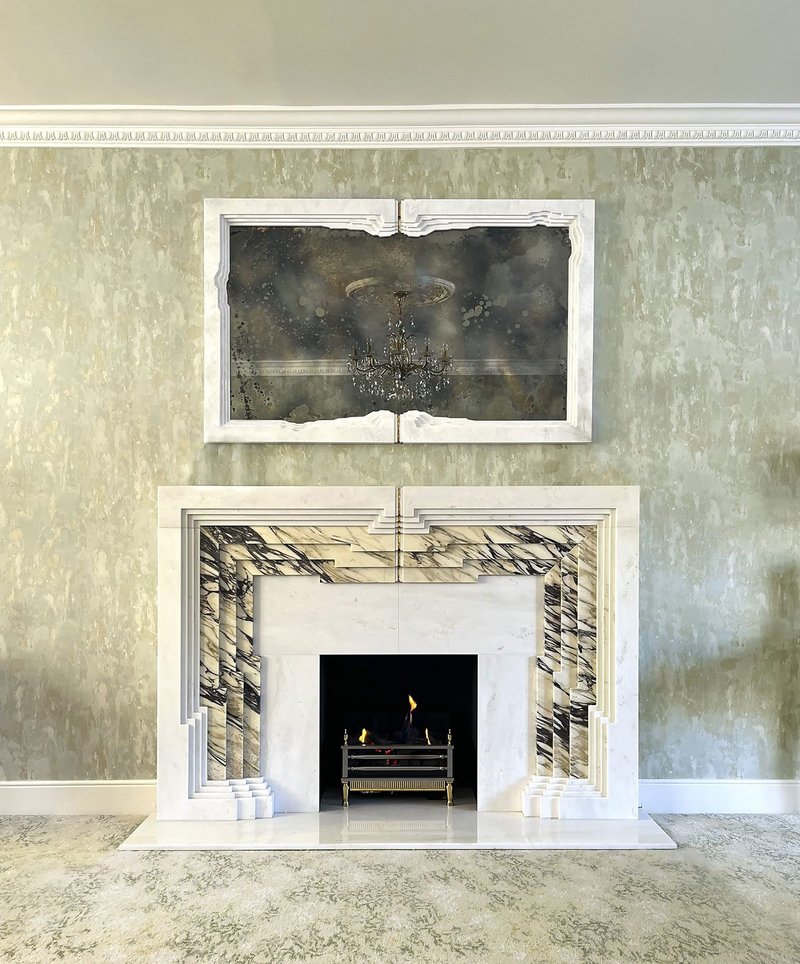 Credit: Rory Noble-Turner
Custom overmantle
HiMacs/ Rory Noble-Turner/Solid Fabrications

Robert Adam here. Just wanted you to introduce you to my new favourite material: HiMacs in 12mm Aurora Bianco. Why? Well, you know how it used to go: you melt the glue, stir in the whiting, rosin, linseed oil, pressurise it in the mould, and then you've got to apply it while it's still warm and bendy. Boring!
Well, no more! Thanks to HiMacs, you can now get custom laminated, inlaid and engraved thermoformed fabrications to match existing features – and no need for messy marbling! It's a faux-classical game changer!
solidfabrications.co.uk
rorynobleturner.com
lxhausys.com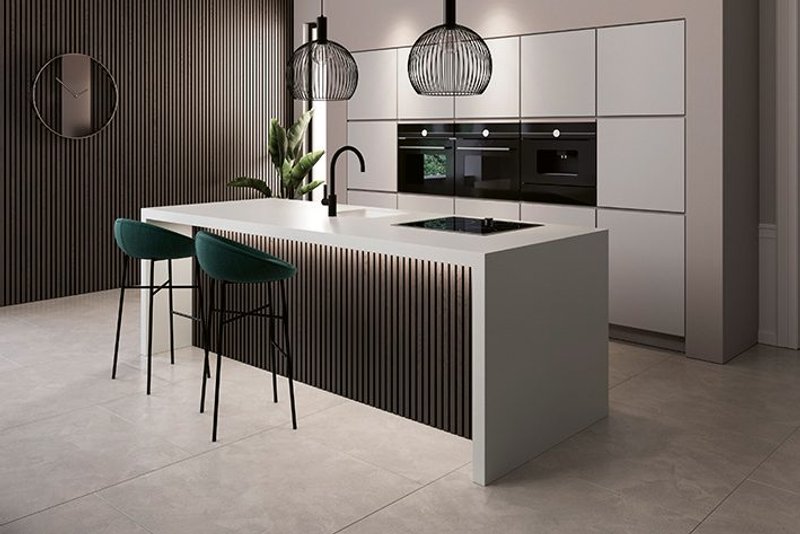 Feature wall panels
International Decorative Surfaces

'Yeah, me again. I know, but this job is going totally sideways. Feature wall. Yeah. IDS panelling. NOT lairy wallpaper from the Lawrence Llewellyn-Bowen range!'
'It's meant to be noise-absorbing slatted MDF panels in Charcoal Oak wood veneer. All easy to cut and simple to install, and we've had that Handy Andy off of Changing Rooms in here, trying to set up his pasting table in the middle of the new open concept living room. He can't even fit the smaller 2400mm by 600mm inch-thick panels on it – the bloke's a nightmare!'