Floor to ceiling ideas for inside your buildings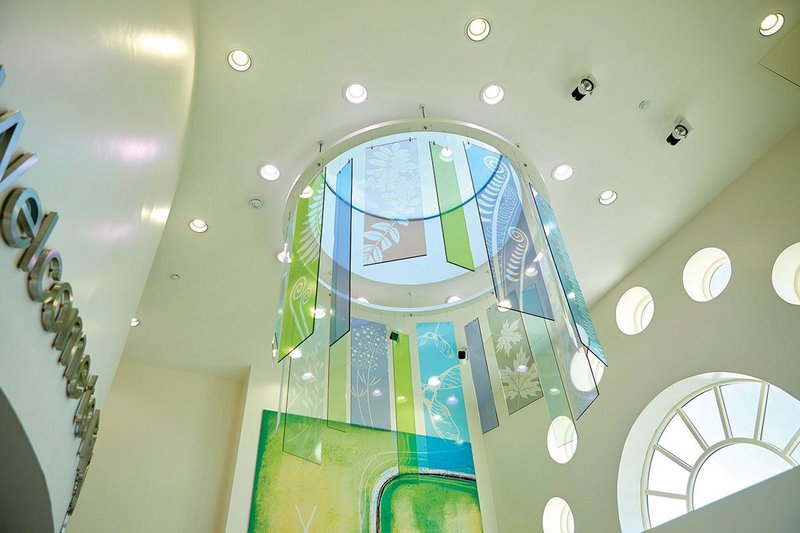 ThistlePro PureFinish
British Gypsum
It took 30 plasterers to apply the finishes in this specialist hospital: 40,000m2 of Thistle HardWall and 12,000m2 of Gypframe ceilings, all coated by hand. But more interesting is that the ThistlePro PureFinish skim coat contains what BG calls 'ACTIVair Technology' (but we're going to call 'hydrated lime'), deactivating airborne formaldehyde released by synthetics in furniture, carpets and so on, and which has been indicated as a cause of respiratory irritation, anxiety, depression and panic attacks. Lot of fuss, really. The last thing you want in a hospital is sick building syndrome.
---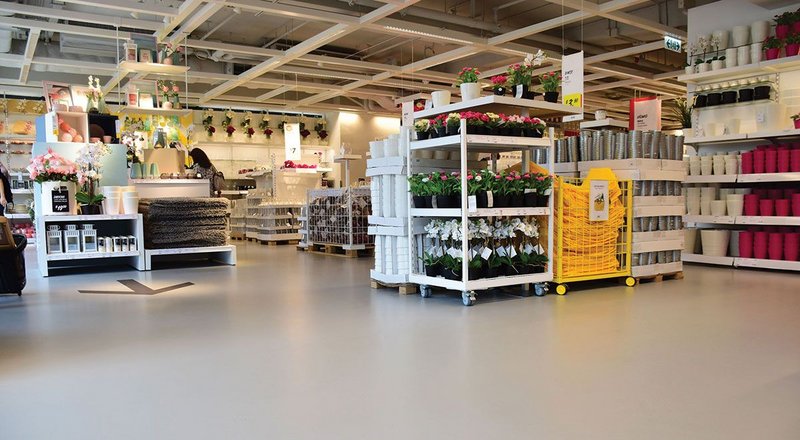 Flowshield SL epoxy floor
Flowcrete
Well! News is that IKEA has stopped using stickers to funnel the ravening gaggle around its display floors – and contrary to rumour, it's not because of the high maintenance and low flexibility of the adhesive arrow system. No! Rather, it's because once Flowcrete had finished pouring this seamless epoxy floor for the new Hong Kong branch, HQ high-ups knelt in reverence, weeping at the satiny beauty of it all, and agreed that LED projection was far more respectful of its durable sheen. We're not in the nineties now, Toto!
---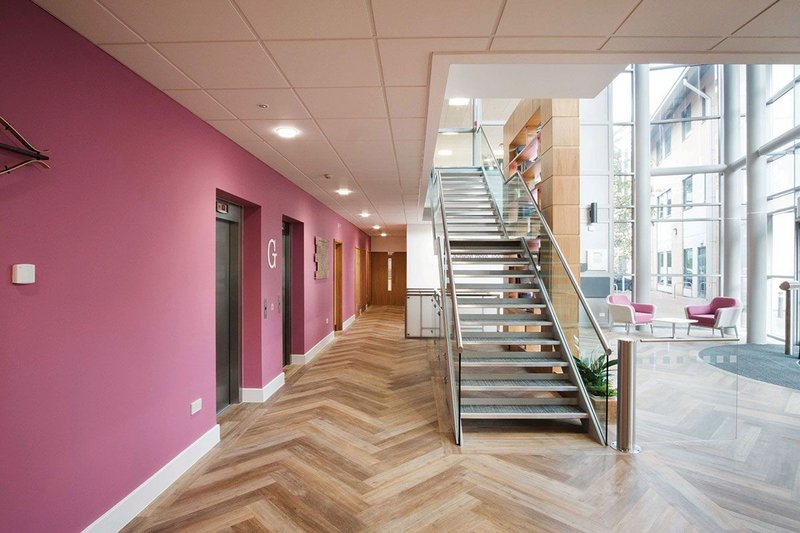 Allura Wood LVT luxury vinyl tiles
Forbo
Forbo's Allura Wood luxury vinyl tiles in 'Classic Autumn Oak' were specified for this lawyer's refit, expressly to create a relaxed 'home from home' environment. We actually tried this concept 20 years ago – but must have been so far ahead of the curve that our refurb never really took. I particularly remember the 'used tissue' installation around the conference table, the out of date four-pint Duchy full-fat renewed daily in reception, and the dressing gowns arrayed beside the door to welcome visitors. Unlike these guys, we folded within 18 months.
---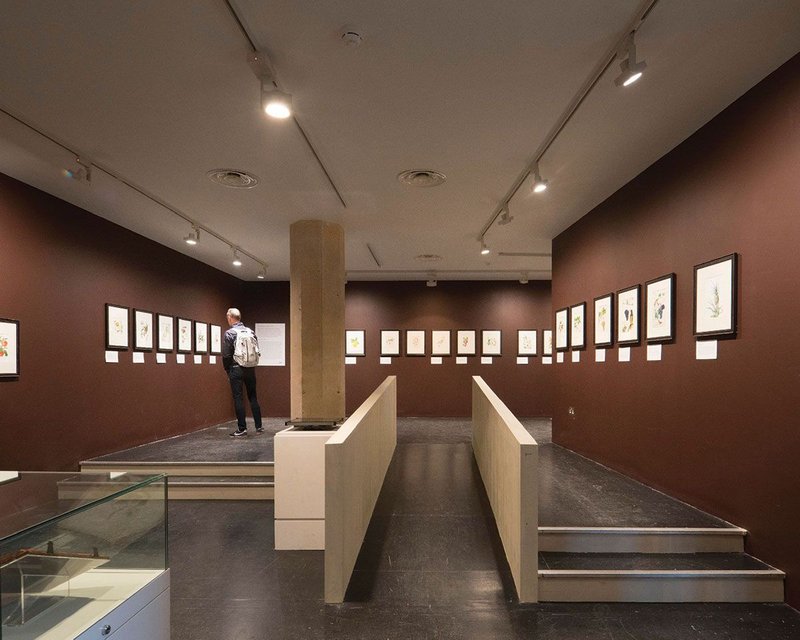 Stosilent suspended acoustic ceiling
Sto
I lie now here consigned to earthe,
My resting place a place whose birthe
Was thanks to me, whose Ark of Wonders
Brought ye worlde displayes of plunder.
My tomb of old, yt ys surrounded now by moderne chambres, Copper-dressed,
Wherein Alchemick wonders now impresse:
Suspended ceilings, which suppress
Ye squeaks of merveille at displayes
Whose horticultural treasures stand
In testament to this John Tradescant
And hys long-distant plant collecting days.
---