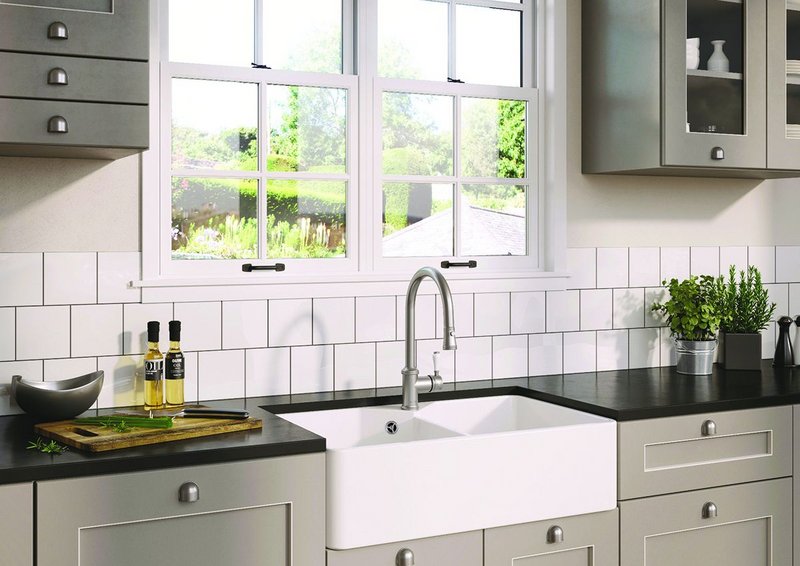 Villae sink
Blanco
JULIUS CAESAR
by Harold Pinter
Act 3, Scene 2
BRUTUS: Romans, countrymen, and lovers! Who is here so base that would settle for pressed stainless? If any, speak: for him have I offended. Who is here so rude that would not laugh knowingly at a Latinate nomenclature referencing our antique homes and streets? If any, speak! For him I have offended. Who is here so vile that will not love this Blanco Villae ceramic sink and Vicus mixer combo? If any, speak! I pause for a reply!
[PAUSE]
---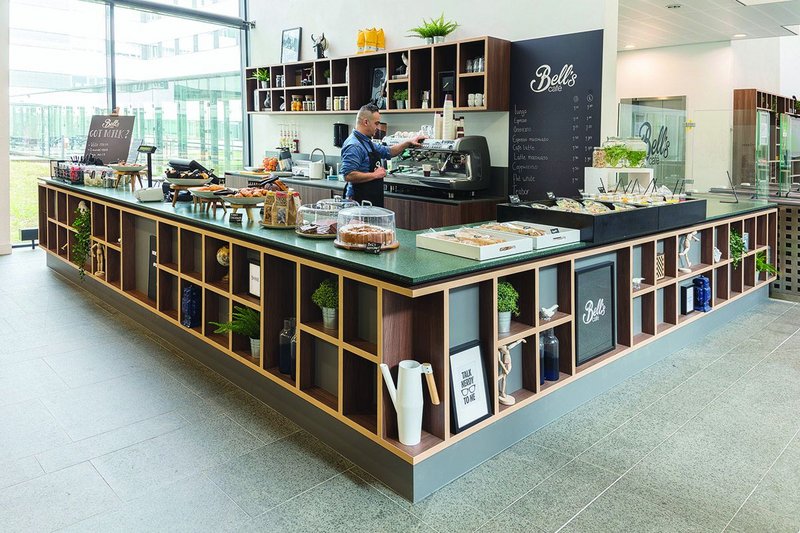 Hi-Macs acrylic stone countertops
LG Hausys
Good syr, now atte the port of Amsterdam, which latelye we reached yquipped with coine and intelligence. The morrow, as Phoebus doth climb the heavens, we do meete with one Willem Ruigrok, dealer in bulbs, who hath in his posseioun the 'Semper Augustus' as you instruct. Until such time, we tarry in a fine coffee-house. I commend to you most particularly their boards, whereon are shewn the fancies and accompaniements. A most carefulle note have I made. HI-MACS® Volcanics acrylic stone shall be profitably traded. I am sure of it!
---
Sphera Element vinyl flooring
Forbo
Reports indicate that the decision of the Peaks and Plains Housing Trust in Macclesfield to refurbish its offices with, among other choice details, Forbo's 'Sphera Element' homogenous low-emission, pthalate-free and high-LRV vinyl, has led to unforeseen issues with its clientele. Police were recently called to remove a client who is reported as having chained themselves to a swivel chair, and was allegedly heard shouting 'No! This is the one I want! You can keep your three bedrooms and spacious rear garden! I live here now!'
---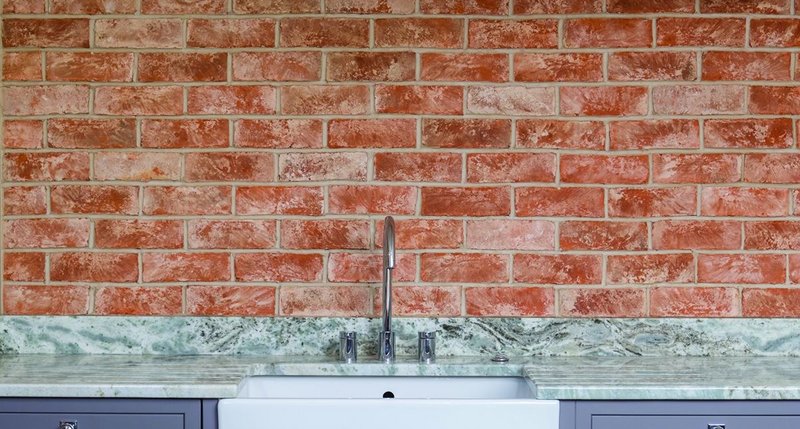 Handmade decorative slips
Imperial Bricks
So I'm doing the washing up and that Kate Bush pops up at the window and starts doing the eyes and legs bit and she's calling me Heathcliff again, and I say 'No love, it's Alan', and then old Gilmour comes in from the back where he's been chipping the clags out his wellies and he says here Alan, let me fix that for you, and he goes off and gets a pile of these Imperial Victorian limewashed handmade slips, and bish bosh he's covered it all up and I can get some blinking peace. He's good with bricks, is Dave.
---