Ideas from Diesel Living, Laminam, Duravit and Vasco cover radiators, ceramic stone, basins and ceramic tiles in PiP's latest collection for specifiers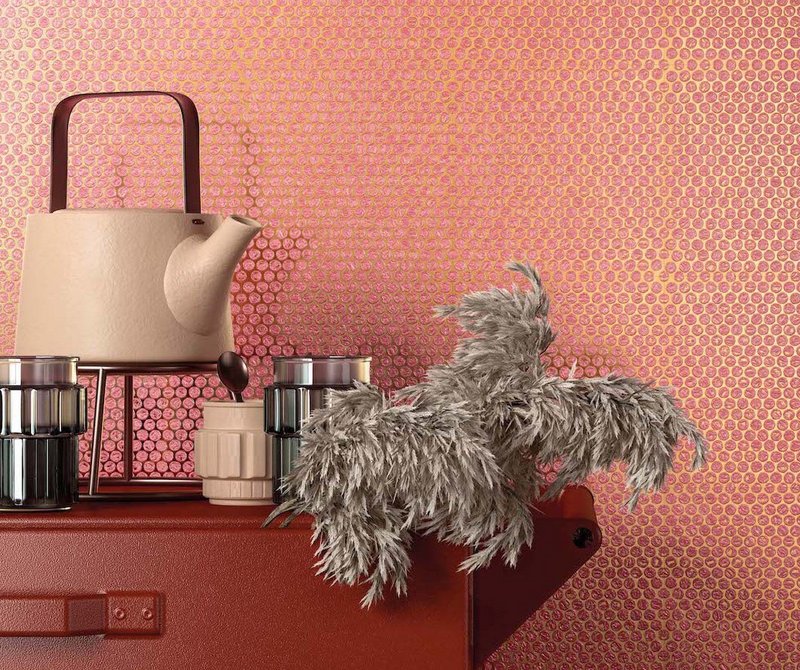 Pluriball ceramic tiles
Diesel Living with Iris Ceramica
Yeah, baby! I'm in the future! Again! And I dig these groovy bubble tiles! Thirty years in cryostasis, and I completely missed the bubble wrap sensation! Never popped my bubble-popping cherry – if you'll pardon the phrase…Good job Diesel Living have done them in durable monoculture red-body semigrès ceramic with psychedelic gold and platinum glazes! They wouldn't stand a chance if I, the most poptastic spy in British history, got a-poppin on these classic plastic poppers! Diesel Living, baby! With added Iris Ceramica! These 8.5mm thick 20x20 tiles are driving me dotty! Oh behave!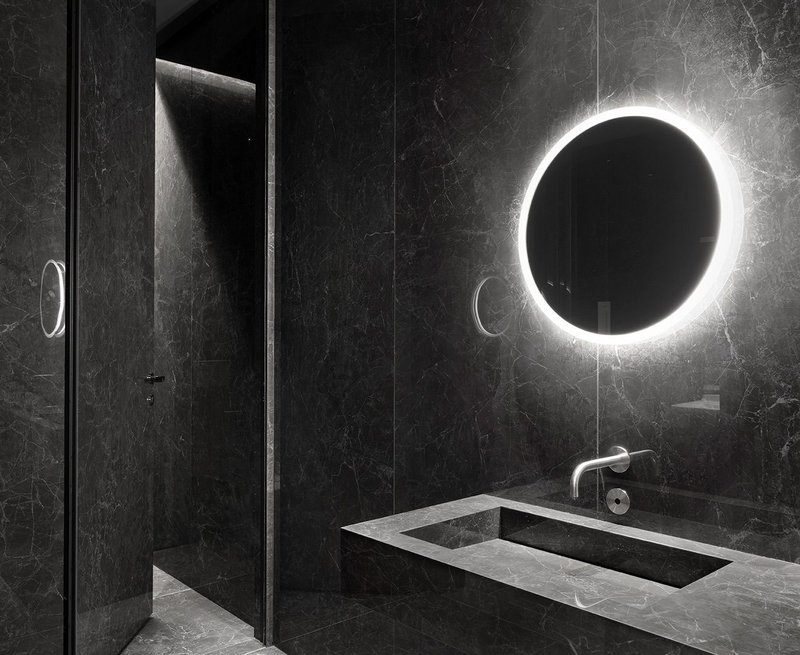 N-SIDE ceramic stone
Laminam
Midway upon the journey of our life
I found myself within a bathroom dark
and all about were Nero Greco Lucidato slabs
I thought myself in Heaven, for Our God
glowed down in Holy Majesty. I searched
for Beatrice in the stalls, but where
my love had gone remained a mystery.
A stable, safe ceramic stone, Virgil announced,
it comes in colours five,
and Naturale, here, and Fiammato finishes –
flame-patterned like the Hell from which we'd come.
And so I sought relief in these facilities,
a mould-repelling Paradiso of a Purgatory!
– Dante Alighieri, 'Divina Balneo', 1297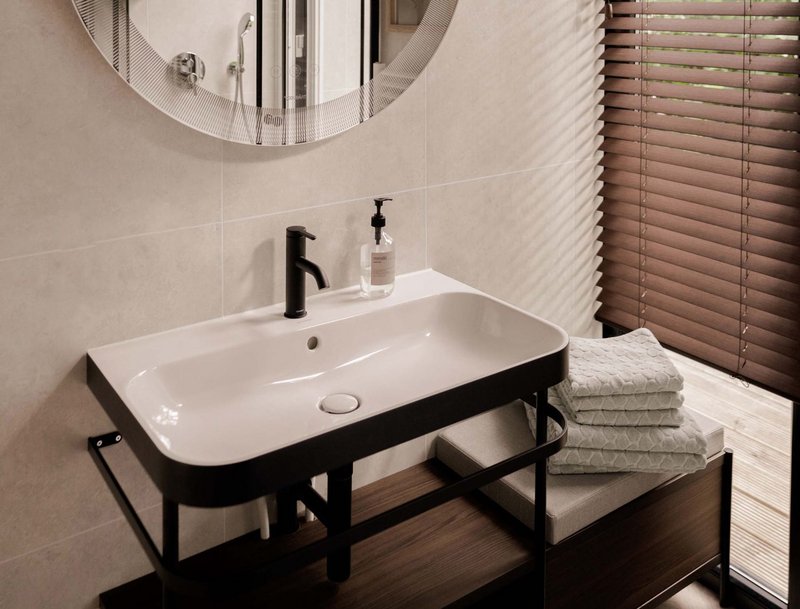 Happy D.2 Plus basin and base unit
Duravit
'Hi babe! Not great. He's a bit weird. Robin. Robin Goodfellow. No? His friends call him Puck?
'Well anyway, he brought me here for a "forest bathing" break but he's shinned up a tree and started throwing acorns at me. Thank God for the place we're staying! Tiny house. Great bathroom! Beautiful ceramic basin on a height-adjustable stand, which is handy, because he's tiny too! And the drawer underneath has a nice padded seat, so I'm in here hiding. Best thing is there's a big backlit heated mirror so I can see him coming.'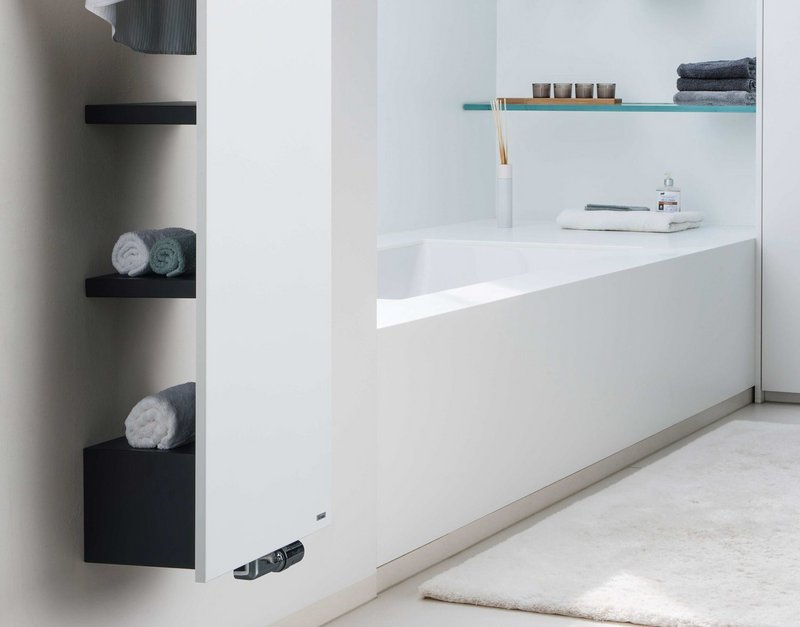 Niva Bath radiator
Vasco
Nigel. You are really getting up my nose. Yes, your new Niva Bath radiator is sleek in steel, and yes, it only takes four litres of water! And yes! The 325mm shelf depth means you don't have to look at Lydia's gluey leg wax tubs any more – but Nigel! We all have our bathroom secrets, and thankfully tweezers and Savlon are pretty easy to stick behind the radiator. You are utterly up my nose with your shirtwarming tales, Nigel. Just like this big curly black prong of mine that keeps regrowing.