Winter will be on its way soon – the wise are getting their interiors comfortable and welcoming now. PiP's procurement ideas will help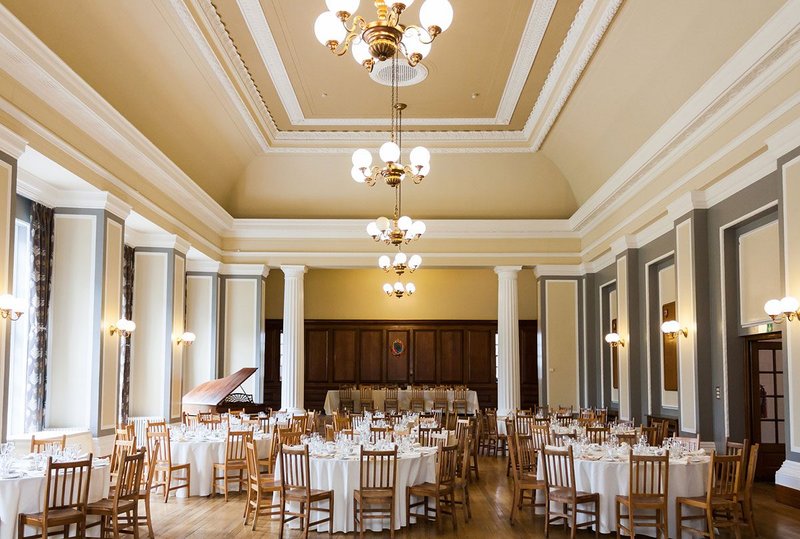 Bespoke heritage paint
Crown Trade
The suffragette student
does things that she shouldn't
like smoking and voting and such.
Her bluestocking larks, why:-
they've thrown up such sparks
that we've had to invest in new paint!
For the purpose-built hall
where the studentess dined
at this heritage joint
built for bookish young dames
is so far from refined
(what with volleys of bangers;
of sprouts, Spam and mash)
we've been forced
to invest in a spade:-
and our new-paint cash stash
went direct to the specialist
specification division
of tough paint
paint makers Crown Trade!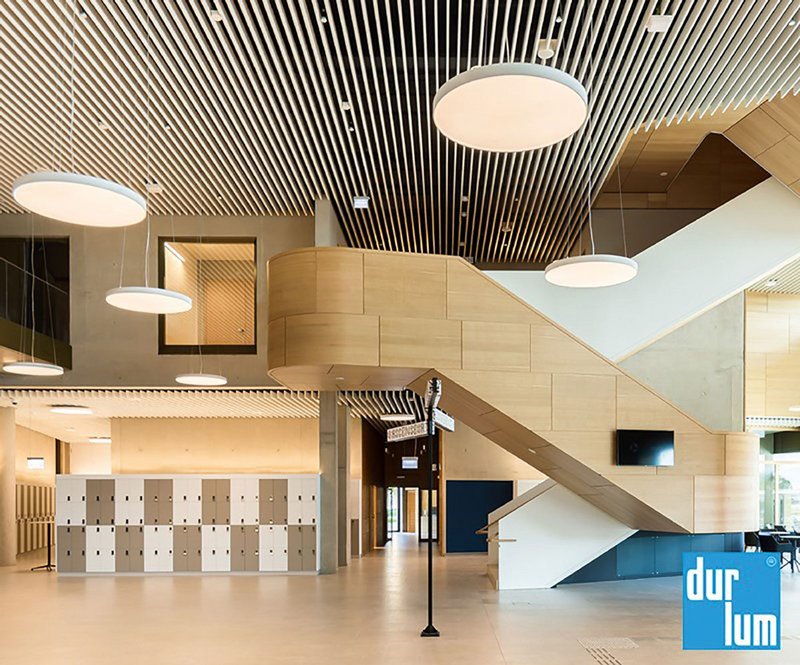 Durlum Polylam ceiling baffles
LSA Projects
With the highest GDP globally – nearly US$120K – the Duchy of Luxembourg is as famous for having the world's most minted people as it is for its infamous jumping spot, the Red Bridge over the Alzette. But if money shouts and wealth whispers, you might be getting a smug silence from the users of its new two million-book Bibliothèque Nationale. Helping with the hush are the matte white powder-coated slats of Durlum's Polylam acoustic baffles, working with the exposed concrete and pale timber and, hopefully, keeping a few more of its residents that little bit happier.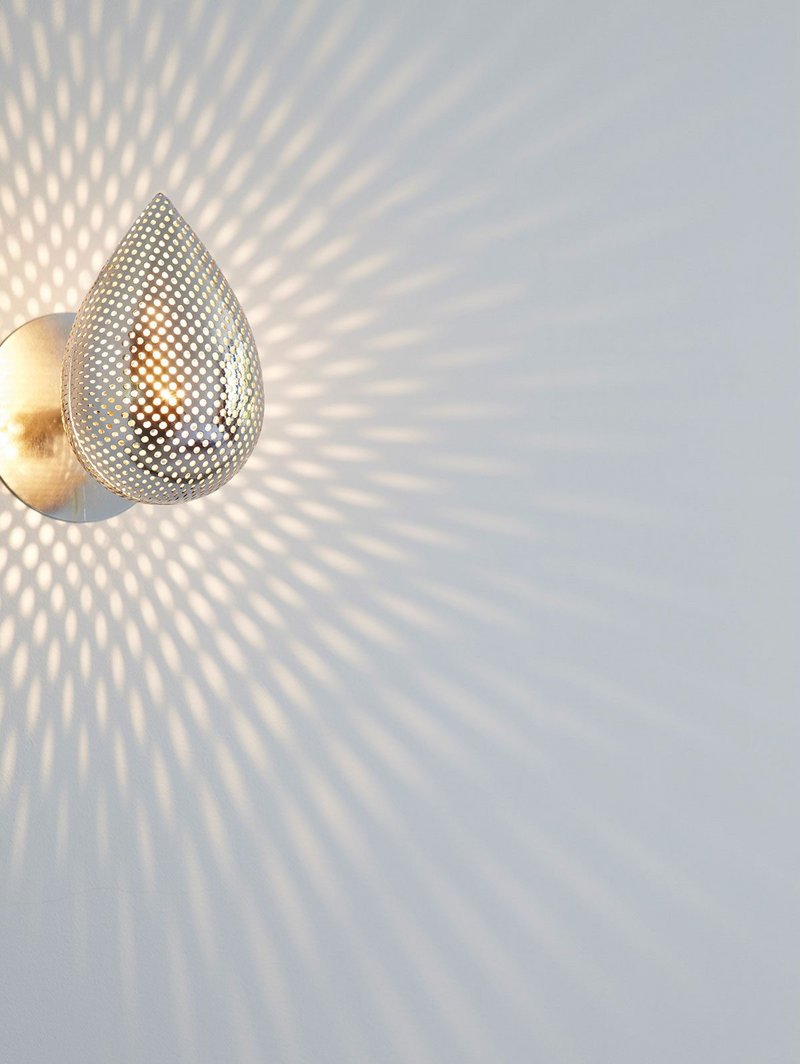 Splashing light
Annabel Karim Kassar

We travelled at night, and for water dug deep into shifting sands, leaping like beasts upon the hard roots and little puddles of brackish liquid our Bedou guides unearthed. And just as hope failed, the light of dawn sprang glinting through airborne droplets pure as a mountain stream. Our vision resolving, we recognised these bright beacons of hope as being of hard metal, and illuminating very acceptably a small café where we enjoyed a selection of delicious pastries and mint tea served in comfortable surroundings by welcoming staff. Four Tripadvisor stars.
Horizon 2.0 task light
Humanscale
'We know what you've been writing. And we're going to need you to write some more. Cos you know what? Your stories about us are FAKE NEWS.
'Put this down: we are NOT Horizon 2.0 task lights, PVC-free and providing 390 lumens of touch-controlled thin-film LED power. You're going to say we are your masters. And you better remember: we can reach you wherever you think you can roll. We've got built-in ball joints at every flex point. What are you? Six inches? Well we can reach fifteen.'